It's been three weeks since new mother Tiffany Smitherman Osborne reportedly left her house in the Fairfield Heights area of Midfield, Alabama on Monday, February 17, 2020. She hasn't been seen or heard from since.
"She would never just walk out on her children," Tiffany's mother, Cathy Smitherman told Dateline. "And she would never not let anyone know where she's going. That's just not her."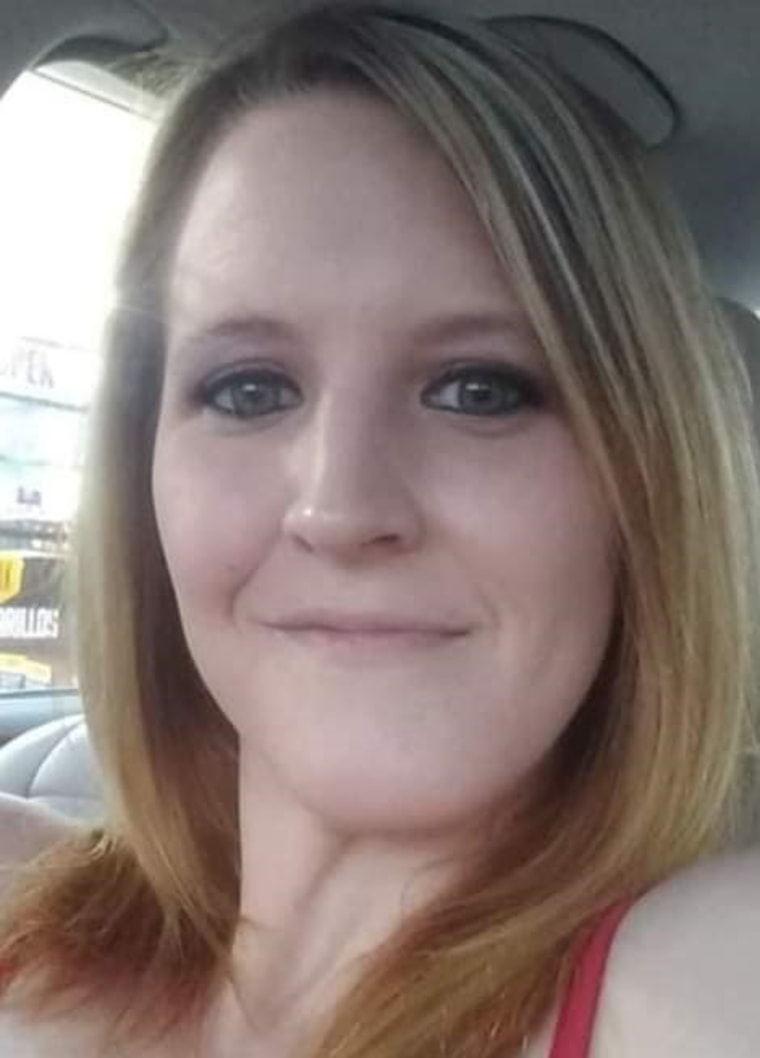 Midfield Police Detective Michael Jeffries told Dateline that Tiffany's boyfriend told investigators that she left that Monday evening around 11 p.m. to walk about a block away to Carson's Convenience Store for cigarettes. Jeffries said the store was closed by that time and the people who worked said they never saw her that night.
Tiffany and her boyfriend have been together for two years and have a 3-month-old baby boy, Tiffany's mother told Dateline. The baby was at their home with his father when Tiffany disappeared, she said. Her boyfriend told investigators both he and the baby had fallen asleep and when they woke up, Tiffany still hadn't returned. He reported her missing on Wednesday, according to Det. Jeffries.
Cathy, who last saw Tiffany earlier on the day she vanished, is afraid something terrible happened to her daughter.
"What I don't understand is why she would walk to the store so late at night, especially when they have more than one vehicle sitting in the yard," Cathy said.
Detective Jeffries told Dateline that Tiffany's cell phone was also left behind at the house.
"She always had her cell phone with her, really, like anyone these days," Cathy said. "And it just doesn't make sense."
Detective Jeffries said they have combed the area, knocking on doors and following tips and leads of possible sightings, but none has led them to Tiffany.
"I've knocked on doors and have spoken with all her friends and family," Det. Jeffries said. "At this point, it's a missing persons case and we're doing everything we can to bring her home safe."
In the weeks since Tiffany vanished, members of the community have been supporting the family in their efforts to find Tiffany. Her co-workers at Logan's Steakhouse, where she works as a waitress, came together to cook meals for the family and buy necessities for Tiffany's children.
The older children, 12 and 7-year-old girls, were with Tiffany's mother, Cathy, when Tiffany went missing. Cathy lives in Hueytown, Alabama, about a 15-minute drive away from Midfield. All three children, including the baby, are now being taken care of by Cathy.
"They're very worried about their mama," Cathy said. "They keep asking where she is. They want to help look for her. The younger one cried all last week. It's heartbreaking."
Volunteers gathered last weekend to search the area and Cathy said they plan to do as many as it takes to find her daughter.
"Everyone has come together to search for Tiffany and I'm thankful for that," Cathy said. "I just need to find my child. For our family and for her family, for her children."
In a statement released by the Midfield Police Department, investigators said "As of this time, Tiffany has not been seen or heard from by relatives. We are asking for the public's help in locating Tiffany."
Tiffany, who will be 31 on March 17, is described as being 5 feet 4 inches tall, weighs approximately 140 pounds, with long brown hair that is dyed blonde and hazel eyes. She has a Tinkerbell tattoo on her back shoulder and tattoos of the names of her daughters, Summer and Kyleigh.
At the time of her disappearance, she was wearing blue jeans, a black jacket and brown boots.
Anyone who has seen Tiffany, or knows where she might be is asked to contact the Midfield Police Department at (205) 923-7575.