As the search for 18-year-old Target employee Abdullahi "Abdi" Sharif entered its sixth week Monday, his family told Dateline they are worried and just want to know if he's OK.
"Just call us, Abdi. Just get in touch with me... or someone, and let us know that you're OK," Abdi's sister, Ifrah Mohammad told Dateline on Monday. "My mother is especially worried. She prays every night. Even when I tell her she should get some sleep, she continues to pray. We just want to know that Abdi is safe."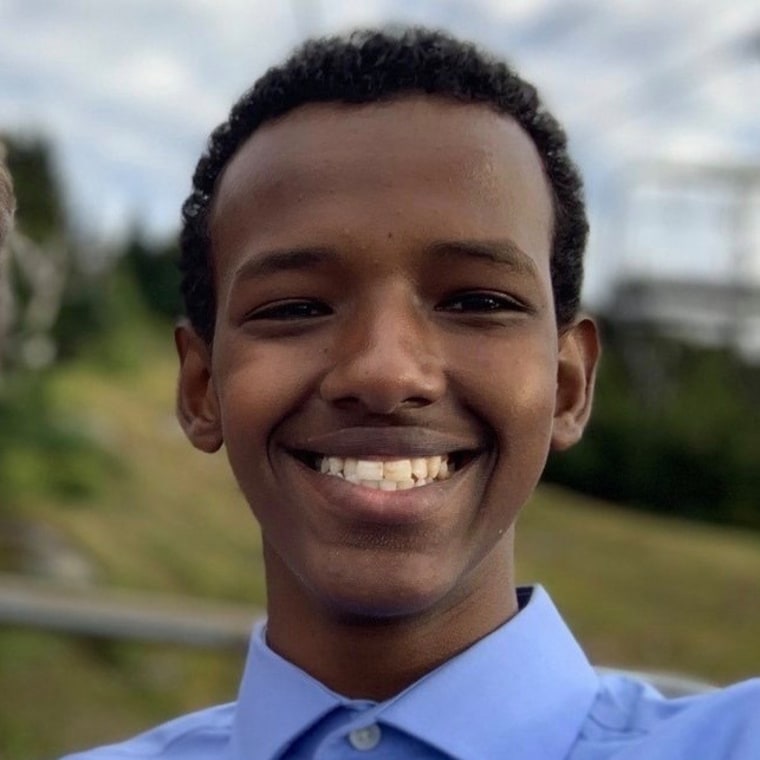 Abdi was last seen on security video Friday, January 17, 2020, leaving the Target store at Merle Hay Mall in Des Moines, Iowa. He and his sister Ifrah, 22, have both worked at the store for nearly two years.
Ifrah told Dateline there was bad winter weather in Des Moines on January 17 and her brother had the day off from Roosevelt High School, where he was a senior.
According to Ifrah, Abdi told his family he was called in for a shift at Target that day, so their mother drove him to the mall around noon. They later discovered that Abdi was not on the schedule that day.
"It was not unusual for him to be there," Ifrah said. "He loved working there and would sometimes just hang out. And the mall was in the same area, so he'd spend hours there."
Ifrah said she knows Abdi was at Target around 5 p.m., because his location data was on when he posted to Snapchat at that time. His snap referred to "bad, bad news."
"I'm not sure what that meant or if it had anything to do with why he's missing," Ifrah said. "My brother and I are close. He's a great brother. But I don't know all his secrets. I just don't know what it means."
Abdi later texted their mother and asked her to pick him up from Target at 9:30 p.m.
But when Abdi's mother showed up, he wasn't there. Ifrah said her mother tried to call Abdi multiple times, but he didn't answer. She finally went inside, but could not find him.
The family thought he might have met up with a friend. But they said Abdi would have told someone if plans had changed and that he no longer needed to be picked up from work.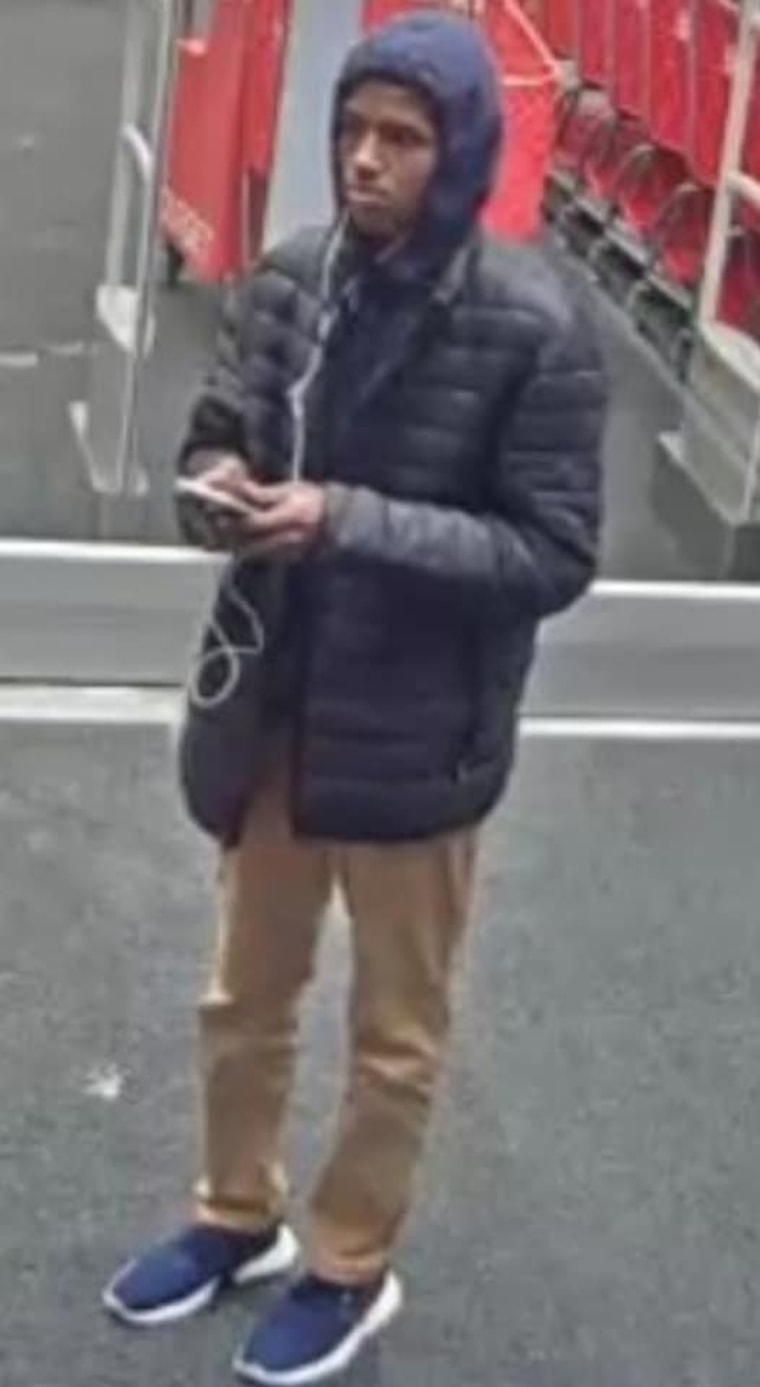 Security video from Target shows the last images of Abdi as he is walking out of the store wearing headphones attached to his phone, which he is holding in his hands.
Family members said calls to Abdi that evening went straight to voicemail. They reported him missing the next day and an investigation by the Des Moines Police Department began.
"The only thing we absolutely know is that he walked out of Target on his own and apparently voluntarily," Des Moines Police Sgt. Paul Parizek told NBC affiliate WHOTV last week. "That's really the only thing we can absolutely say for certain. After that -- from the time that phone powered off -- we don't know where he went. So this is a good way to try and either also not find evidence -- but eliminate possibilities of what may have happened or where he may be. This is just as good for us helping find something out as also ruling something out."
The family has also hired private investigator Stephanie Kinney, who is working with the police department in the search for Abdi.
"We're doing everything we can to connect the pieces," Kinney told Dateline. "I follow every tip that comes in because one of those could lead us to Abdi. Someone knows something. People don't just disappear."
Several searches have been organized in the community over the past six weeks. They scoured wooded areas, abandoned buildings and residential neighborhoods, around the area of VA hospital and Prospect Park, where Abdi's phone last pinged. Both are within a few miles of the mall.
Kinney said investigators gained access to Abdi's iCloud account last week and are looking for anything that might yield evidence.
They are still investigating possible leads the public may have, but as of Monday, there have been no updates on Abdi's whereabouts.
"We're doing everything we can and I'm on the right track," Stephanie said. "This is one of the hardest cases I've ever worked, but I'm not going to give up until we have answers for the family."
Abdi's sister Ifrah told Dateline it's not just their family, but the community, who want to bring Abdi home safe. A Facebook page Abdullahi Sharif Community Search has been created for those who want to keep up with updates in Abdi's case.
"He has so many customers at Target who love him," Ifrah said. "There are customers who only get in his line when he's working the cash register. They look for him to help find something. And they joined us in searching with Abdi. We just want him to come home to us."
Abdi is approximately 5'4" tall and weighs 120 pounds. He was last seen wearing a dark-colored winter coat, khaki-colored pants and tennis shoes.
A $5,000 reward is being offered by the family for information that leads to Abdi's whereabouts.
Anyone with information about Abdi's location, or anyone who believes they have seen him, is asked locally to call 911, or the Des Moines Police Department at (515) 283-4811 or email private investigator Stephanie Kinney at steph@crowninvestigationservices.com.