James Walker would be hard to miss. Known as "Slim" by most everyone in Bedford County, Virginia, his lanky 6-foot-7-inch, 140-pound frame was easily recognizable around town. But on April 7, 2000, James vanished without a trace.
"My dad, man… dad was a character," James' son, Bobby Walker, told Dateline. "He was laid-back, friendly to everyone. He towered over all of us. Lanky guy, but, you know, he could just eat all day long and never gain a pound."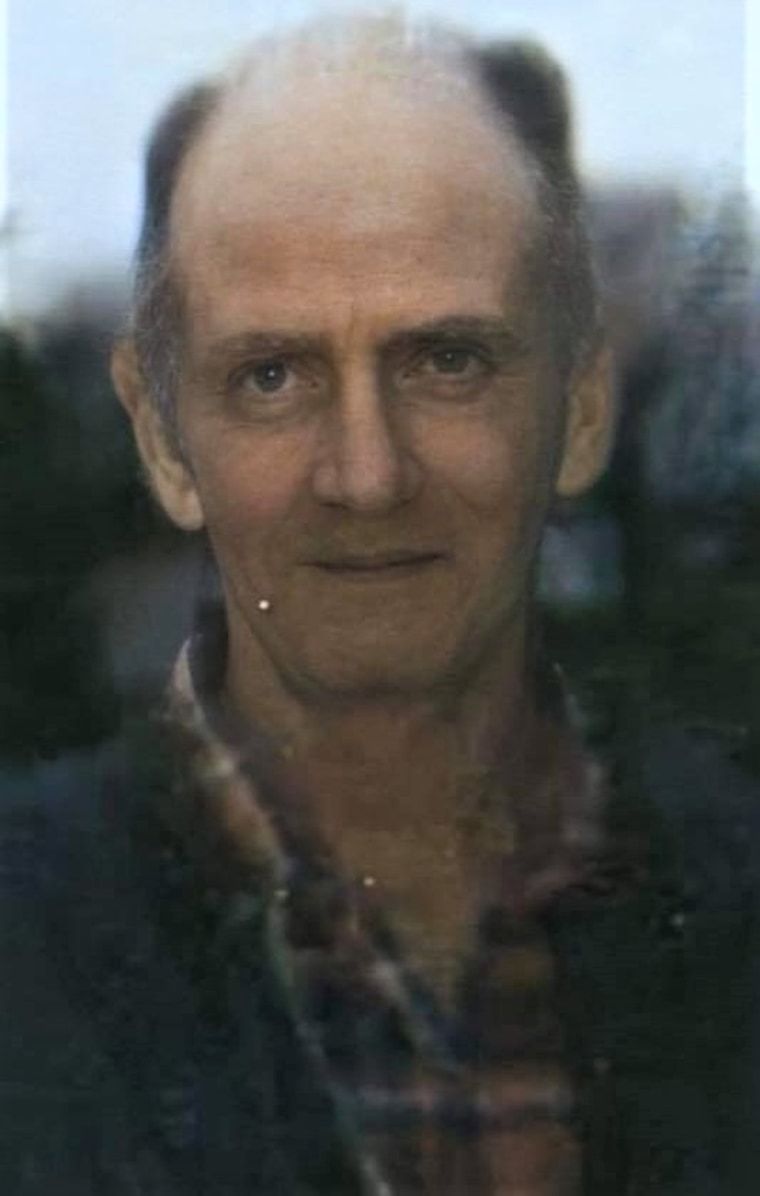 Bobby is one of James' six children and, at one point in his life, worked with him at the sawmill for a brief time. Bobby told Dateline he has fond memories of going fishing with his father and, when he got older, having a beer and just enjoying time together.
"We'd be out in the middle of nowhere, talking about having a beer, and he'd just pull one out of the air," Bobby said, laughing. "Man, he was full of surprises. Just a lot of fun."
One week from now will be the 20th anniversary of James Walker's disappearance. He was 53 years old. According to the missing person report given to the Bedford City Police Department at the time, James was last seen between approximately 9:15 a.m. and 10:45 a.m. on Friday, April 7, 2000.
He was reportedly sitting in his friend Donald Adams' car in the parking lot of the Food Lion in the Peaksview Shopping Center on Longwood Road while Donald and two other unnamed people they were with went inside the store.
There are conflicting reports on whether James, who was a smoker, got out of the car to smoke a cigarette during that time. His friends told police that when they returned to the car, James was gone.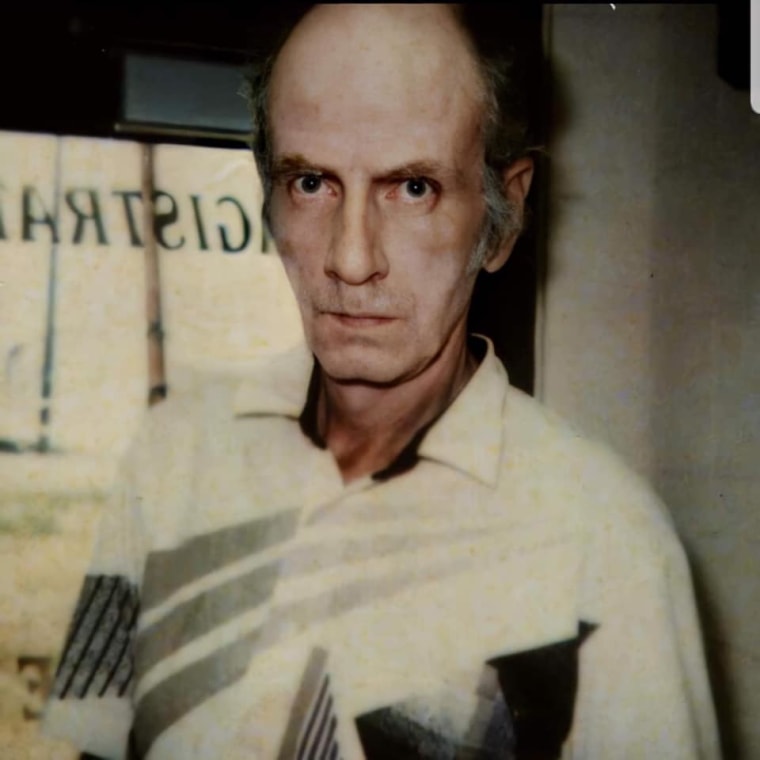 The friends called police and an extensive search was launched, but James was nowhere to be found. Bedford City Police Chief Todd Foreman, who has been police chief for 5 years and on the force for 24 years, was a patrol officer at the time.
"I remember searching for him that day. All over the woods back there behind Food Lion. No trace," Chief Foreman told Dateline. "I never met Slim, but I knew of him. Everyone there knew him. He was a real well-liked guy."
Bobby, who said he was around 25 years old at the time of his father's disappearance, was in Lynchburg for a job when he got the call from his family. Their father was missing.
"I remember it like it was yesterday," Bobby said. "Missing? Huh?It didn't really make sense. And I didn't think it was a big deal at first. Like maybe he had just gone off with his friends."
At the time, James had been living with his friend Donald Adams and Donald's wife on Cool Springs Road on Taylor's Mountain in Thaxton, Virginia, about seven miles from the Food Lion in Bedford.
James' daughter, Tiny Walker, then 23, was working at Bedford Hospital when she got the call from one of her brothers. She had the same reaction as her older brother Bobby.
"He said our dad was missing and I just thought that was strange," Tiny told Dateline. "My dad was a really laid-back, friendly guy. We all thought he had gone off with his friends. Missing was just something that didn't cross our minds."
Security footage from the Food Lion reviewed by authorities showed three people, including Donald Adams, walking into the store and then later leaving the store and walking to Donald's car where James was reportedly waiting.
Bobby told Dateline he viewed the footage and did not see his father on video and wondered if he was even there that day. The surveillance footage is still being held as part of the investigation, and so far has not led to any further clues on James'whereabouts, detectives said.
In early 2001, authorities received a tip that James' remains were buried near a trailer on the property at Taylor's Mountain where James had been living. Investigators obtained a warrant and searched the area, but no evidence was discovered.
The case went cold for years. Then in the summer of 2015, another tip prompted authorities to once again search the property. Nothing was found.
Chief Foreman told Dateline there have been persons of interest over the years, but added that no one has been named as a suspect in James' disappearance.
"There are people out there who know what happened and we're just hoping someone comes forward with helpful information," Chief Foreman said. "That information could be what we need to give this family a resolution."
James' daughter, Tiny, now works at a local nursing home and lives down the street from where her father used to live. She told Dateline she used to talk to her father every day.
"It's just really tough. Imagine someone you love is missing, and you don't know where they are or what happened to them. That's the worst part. Not knowing," Tiny told Dateline. "I just want to find my dad."
Tiny added that she doesn't know why anyone would want to harm her father.
"He didn't have money. He was a simple guy," Tiny said. "And everyone loved him. Why hurt him? That's what we don't understand."
Both Tiny and her brother Bobby believe their father's disappearance was the result of foul play, and believe they are looking for his remains.
"My main concern is finding my dad so I can finally bring him home," Bobby said. "And I'm bound and determined to do that. To bring him home before I meet my maker. We need that peace. That closure -- for the whole family."
Over the years, the family has received support from all over the community. It doesn't end there. A Facebook page called "Help Us Find James Davis Walker" has helped keep the case in the public eye, bringing in discussions about the case and even some tips from the community.
On Monday, March 30, with help from the Aware Foundation, a billboard with James' photo and info about the case will go up near the intersection of Wheatland Road and Route 460 in Bedford, Virginia.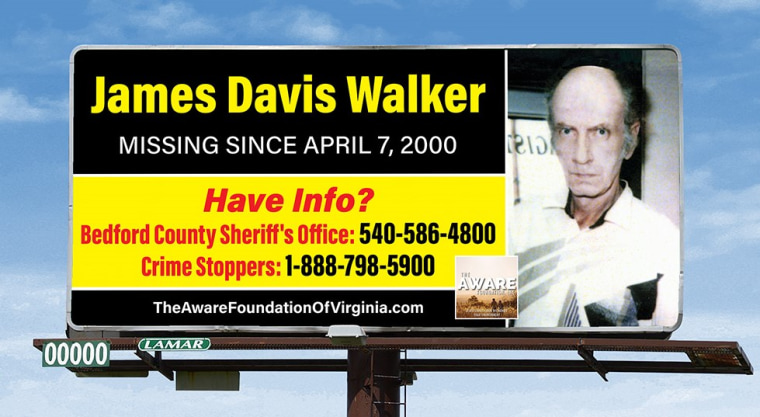 The family told Dateline they hope this new effort will generate new information from someone passing by, and ultimately bring their family closer to finding their father.
"It's a reminder to everyone who sees it -- everyone who drives past -- that my father has been missing for 20 years," Bobby said. "And a reminder that we're not giving up until we find him."
James was 53 years old when he disappeared in 2000. He was 6'7", 140 pounds, has blue eyes and gray hair that was balding at the time. He has the initials "JW" and "PW" tattooed on his left arm. He was last seen wearing a black sweatshirt, a black t-shirt, blue jeans, a black or green baseball cap and work boots.
If you or someone you know have information on James' whereabouts or details about his case, call the Bedford County Sheriff's Office at 540-586-7827 or Crime Stoppers at 1-888-798-5900.