Dennis Wustenhoff served as an Army MP in Vietnam during the war and, according to family, was awarded both a Bronze Star and a Purple Heart for his service. After the war, he went on to serve in New York's Suffolk County Police Department.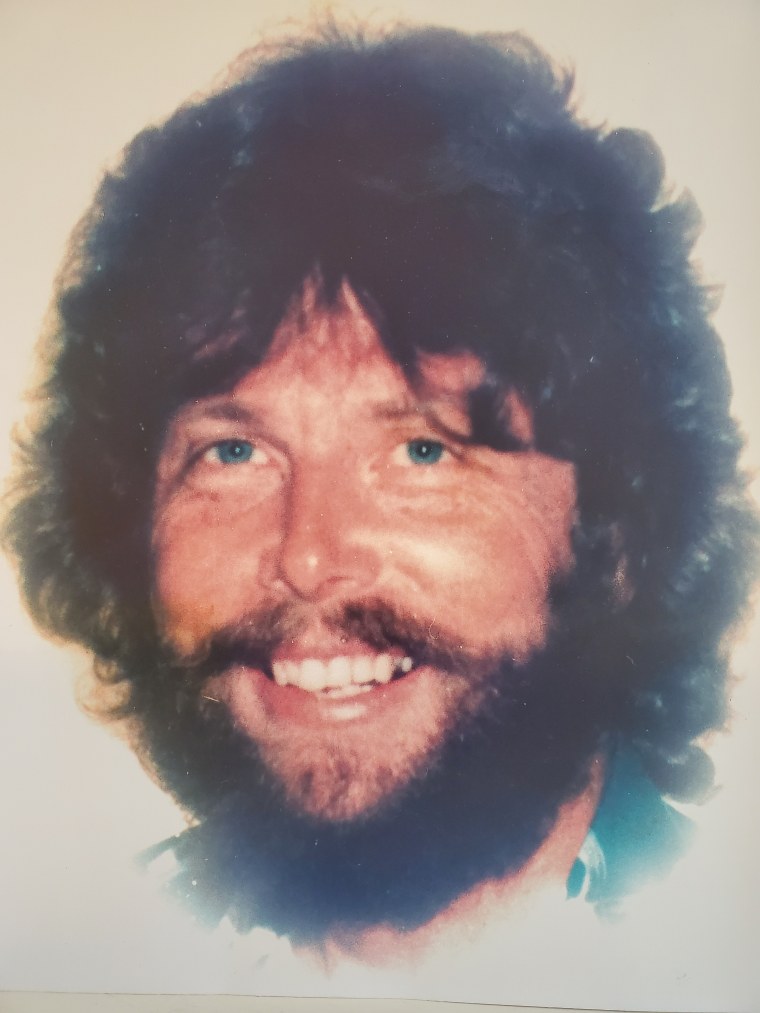 In 1990, Det. Wustenhoff had been working for six years as an undercover narcotics officer. He lived with his wife and three children in North Patchogue on Long Island. On the morning of February 15, 1990, he got into the white Cadillac he used for his job to head off to work. As Dennis tried to start the engine, a hidden explosive went off, sending metal and glass flying. He died three hours later at Stony Brook University Hospital.
His killer has never been caught.
Now, 30 years later, the FBI has agreed to step in and review the information and evidence in the case.
"It has been 30 years and Detective Wustenhoff's murder remains unsolved therefore it is important that the department takes advantage of every resource available," Suffolk County Police Commissioner Geraldine Hart announced in a press release on Friday, February 14, 2020. "Detective Wustenhoff's family, along with colleagues from the department deserve justice in this case."
In addition to noting the FBI's assistance, the press release revealed that Suffolk County Crime Stoppers is offering a $10,000 "fast cash" reward for information that leads to an arrest.
"We are hopeful this fast cash reward will prompt someone with information about this case to come forward," Suffolk County Crime Stoppers President Nick Amarr said. "We urge anyone who believes they have details about Detective Wustenhoff's death to contact police."
Det. Wustenhoff's three children are hopeful that the FBI's review of the case will offer fresh a perspective on the circumstances surrounding their father's murder.
Melissa Wustenhoff Scelsi, Dennis's youngest child, was just 10 years old when her father was killed, but told Dateline she still feels scared.
"You would think, 30 years later, things die off, but it doesn't for us," Melissa told Dateline. "We just can't let it go -- it's who we are."
In 1990, Melissa's brother Kevin was 12 and their sister Jenn was 14. Today, all three siblings are grown with teenage children of their own.
As parents, they now realize how difficult it must have been for their mother, Francine, and for police to break the news to them about what happened that morning 30 years ago.
"How do you explain to a 12-year-old boy, or a 14-year-old girl or a 10-year-old girl, or a 38-year-old woman, that a car bomb has exploded in front of your home," Kevin told Dateline. "And the man that you feel the closest love to was inside of it when it happened?"
Dennis's family was forever altered by his death, but don't want it to overshadow the memory of who he was in life.
He was an "All-American type of cool dude," Melissa said. "This was a guy who was in Vietnam, a badass guy who hunted, was a cop, yet was the funniest, most loving guy."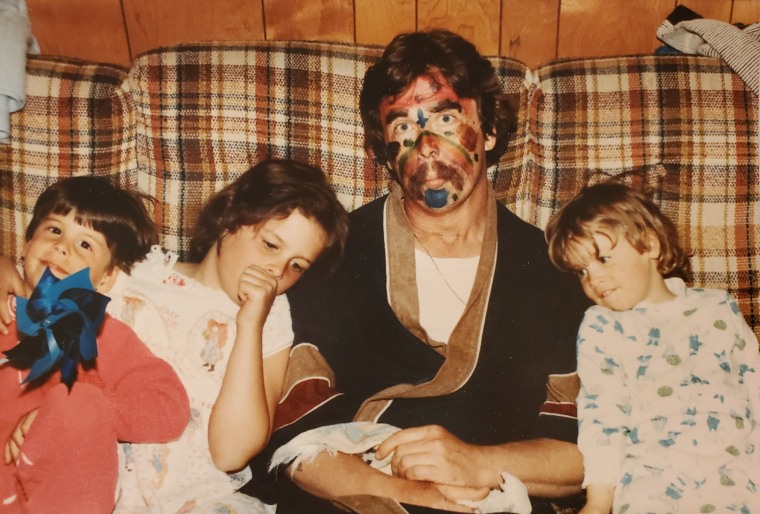 "Half of the things I eat now, some of the weird things, are because he got me to try them," Jenn told Dateline, describing a love of anchovies and herring and sour cream because of her father. "He always told me to try things at least twice, because you might not like it the first time."
Melissa recalled how her father wasn't like a lot of her friends' dads, what with his long hair and big beard, an earring in one ear, and tattoos all over his arms. That may have appeared menacing to some, but his kids said Dennis was a big softie. Melissa said her dad would let his girls spend hours "styling" his hair and coloring in his tattoos.
"He was so happy -- we were so happy. He was just a regular guy -- a cop letting his daughters braid his hair," she said.
When he grew up, Kevin followed in his father's footsteps, joining the Suffolk County Police Department in 2005. He now wears his father's shield number. Remembering his father, "the word that always springs to my brain is 'charismatic,'" Kevin told Dateline. "He was extremely charismatic in every role he was in: for us kids, with my mother, with friends, with his work, with peers -- almost to the point where it was inspiring to be around him."
The happy memories are easier to come by today, when not mixed up with the tragedy 30 years earlier and its aftermath.
Immediately following the explosion that February morning in 1990, according to Kevin, a nearby neighbor – a firefighter in the community – rushed to the scene, pulling Dennis from the driver's seat. Dennis was conscious at the time. The neighbor later told the family that Dennis seemed to know he was dying, and asked him to relay his love to his family. Dennis was rushed to Stony Brook University Hospital, where he was soon joined by his wife and children. At the time, the three kids were only told that their father had been in a "car accident."
Three hours later, Det. Dennis Wustenhoff's "end of watch" was officially recorded at Stony Brook University Hospital when he succumbed to his injuries.
"From approximately 12 p.m. to approximately 3 p.m. on February 15, 1990, our lives – minute by minute – became exponentially and unimaginably worse," Kevin told Dateline.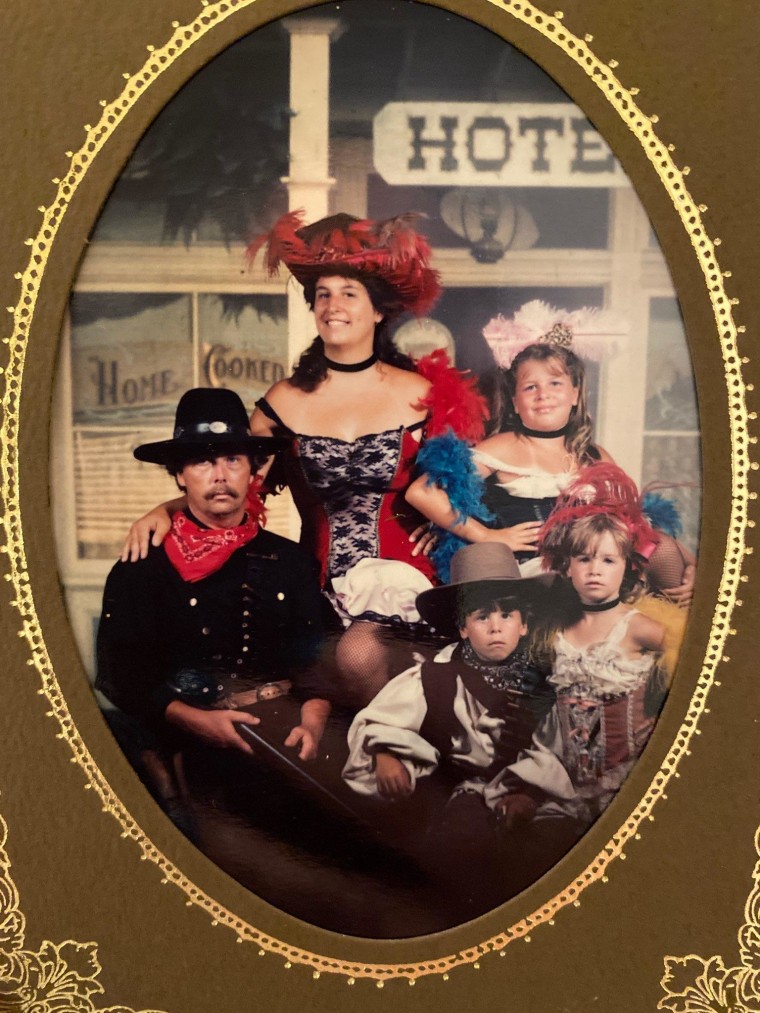 Over the next two weeks, the family had to go into hiding as the police were unsure of the perpetrator of the car bombing and whether they, too, could have been in danger.The children remembered being unable to watch TV, go outside, or go to school.
According to reports at the time, the investigation looked into whether the murder could have been related to Dennis's undercover work in narcotics, or even if it could have been related to an affair the family acknowledged Dennis had been having.
"My dad had an affair with somebody, and it happens," Melissa told Dateline. "I wanted to be clear that's not who he was, because of all of the other great things about him."
All these years later, the Wustenhoffs said they are still reeling that no suspect has been named in their father's case, and even now, say they live in fear of their father's killer.
"If he was capable of doing something like that, what if you pissed him off, and he was going to do something like that to any of us?" Melissa told Dateline. "How is this not being solved?"
Their frustration is only furthered by the fact that the situation has gone on for so long. Melissa took it upon herself in the weeks leading up to the 30th anniversary of their father's murder to start a Facebook page, "Justice for Dennis J. Wustenhoff." As of publication, the page now has over 5,000 members.
As his children described, Dennis always watched out for his neighbors. "He was protective of everyone in the neighborhood, he'd say hi to all our friends," Jenn told Dateline. "In those days, everyone was friends with everyone. As much as he was friendly with them, he also looked out for them, and looked out for their cars, their homes, their kids." They just want someone, finally, to watch out for their dad.
In a statement to Dateline, the Suffolk County Police Department said they remain "committed to apprehending the perpetrator or perpetrators responsible" for Dennis Wustenhoff's murder, and are "dedicated to bringing justice and some form of closure to Detective Wustenhoff's family, friends and fellow officers."
Dennis's family is hopeful that with the FBI now stepping in to take a fresh look at the case, and with the new "fast cash" reward being offered, the right person -- who knows something about what happened that long ago day -- will finally be found.
"Thirty years later, he might be a cold case to somebody, but it's like it just happened to me," Kevin told Dateline. "You can close your eyes and be 12 years old, all over again."
Fast cash is a reward that is issued within 72 hours of an arrest. Anyone with information about Dennis Wustenhoff's case can contact Suffolk County Crime Stoppers to submit an anonymous tip by calling 1-800-220-TIPS, utilizing a mobile app which can be downloaded through the App Store or Google Play by searching P3 Tips, or online at www.P3Tips.com. All calls, text messages and emails will be kept confidential.