It was a cool morning in February 1994 when hunters discovered the mutilated, decomposed body of a man deep in the woods of Port Charlotte, Florida. Now, more than two decades later, authorities could be one step closer to identifying the man they believe may have been a victim of the notorious Hog Trail Killer.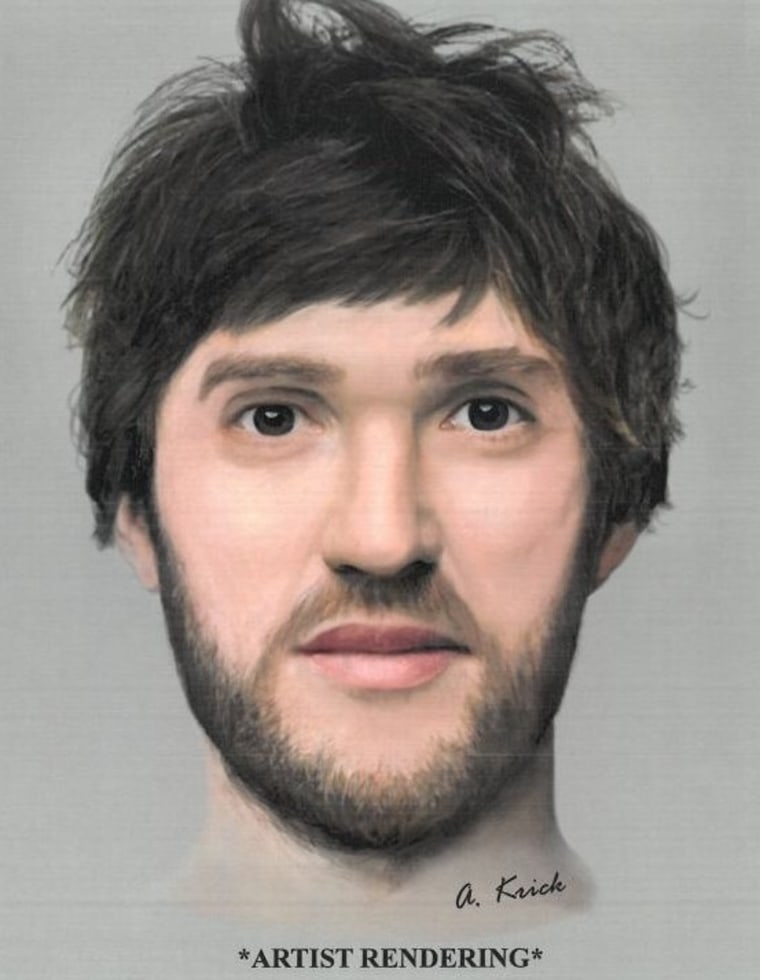 On February 5, the Charlotte County Sheriff's Office released a new rendering of what the man might have looked like and is asking the public to help identify him, hoping to turn the heat up on this 26-year-old cold case. A clay model of the victim had previously been used, but with the help of Palm Beach County's Forensic Imaging Unit and new technology, the updated rendering was created.
"There has to be someone out there who knows him," Charlotte County Sheriff's Office Detective Mike Vogel told Dateline. "And we hope that someone who knows him comes forward and we can put a name to this victim."
In February of 1994, two hunters found the unidentified man's body after noticing buzzards circling in the area, authorities said. When found, the man known as John Doe #1, had few teeth and his badly decomposed body was unclothed. His cause of death is undetermined.
During the autopsy, the medical examiner determined the man was between 25 and 35 years old. He had a surgical rod in his ankle from a previous surgery. Detective Vogel told Dateline that investigators tracked down the manufacturer of the surgical pin but all leads hit dead ends and they were not able to identify him.
In the 1990s, four bodies were found in desolate areas across Florida's Charlotte and Sarasota counties. All of the victims were men and each was found naked with mutilated genitals, which led detectives to believe this was the work of one killer.
Detective Vogel told Dateline it appeared the killer targeted white males between the ages of 20-35, who were transient or drifters, over the course of at least a decade in what became known as the Hog Trail Murders.
Detective Vogel told Dateline that the killer would approach men in the area, specifically drifters or homeless men, ask them to go into a desolate wooded area and pose nude for photographs in exchange for money.
"He targeted these men who he knew needed money," Vogel said. "He'd lure them into the woods, tie them to a tree for 'bondage photos,' then that's when he'd kill them. He'd sexually assault them and then kill them."
One of the men was identified as 21-year-old Richard Montgomery, who authorities said was a drifter. He had ligature marks to multiple parts of his body and his cause of death was determined to be asphyxiation.
In 1997, Daniel Conahan was convicted of strangling Richard Montgomery. He is currently on death row and remains the prime suspect for at least two other victims, Vogel said. He added authorities believe John Doe #1 was also one of Conahan's victims.
Detective Vogel told Dateline when they went back to the area where John Doe #1 was found, they discovered what they believe to be rope markings on the trees.
"That was Daniel Conahan's motive," Vogel said. "Those rope marks were from where he used bondage to tie his victims to the trees."
Authorities have only been able to charge Conahan with the murder of Richard Montgomery, but they believe he is linked to all the murders of the men found in that area at that time and he has since been known as the "Hog Trail Killer."
"I have full faith in our Cold Case unit and am hopeful this man will be identified through the dedication and hard work of the team," Charlotte County Sheriff Bill Prummell said in a statement when the new rendering was released. "They have a passion for justice and are not known for giving up."
If you recognize this man or someone similar in appearance please contact law enforcement. Anyone with information is urged to contact the Charlotte County Sheriff's Office at 941-639-0013.