Human remains found in Jackson County, Ohio earlier this month have been identified as missing Oak Hill man Michael Saylor.
Benjamin "Michael" Saylor, was reported missing on July 29, 2019. It was his 30th birthday.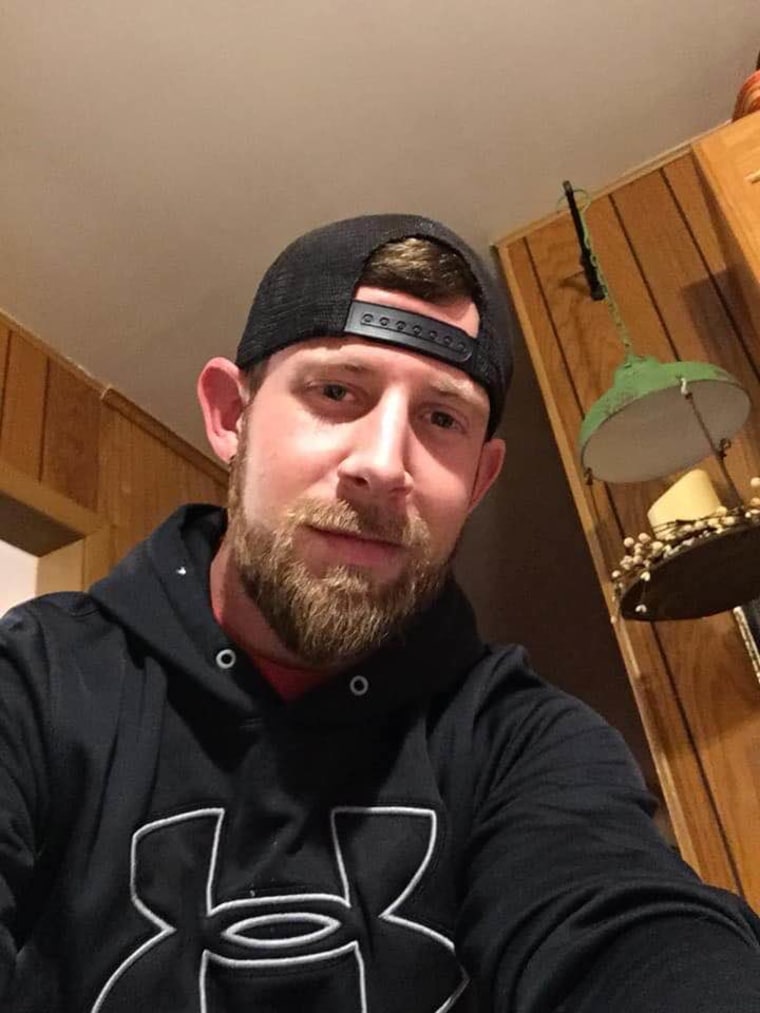 "It's not the homecoming they have hoped for," Jackson County Sheriff Tedd Frazier said of the Saylor family in a Facebook post on Tuesday. "We have notified the family of Benjamin Michael Saylor, that it was his remains that were found on Saturday, January 11."
Jackson County Coroner Dr. Alice Frazier notified the Sheriff of the confirmation Monday afternoon. The confirmation came from dental records submitted to the Montgomery County Coroner's Office.
"The determination on Saylor's identity, in part, was through dental records. The principal basis of the dental identification lies in the fact that no two oral cavities are alike and the teeth are unique to an individual," Frazier explained.
Investigators with the Jackson County Sheriff's Office, along with investigators of Gallia County Sheriff Matt Champlin's Office, the FBI and Jackson County Coroner Dr. Alice Frazier had responded to a call on CH & D Road, near Jackson, to investigate the discovery of human remains found on January 11, 2020.
A man had called stating that two kids had discovered what they believed were human bones.
The remains were then sent to the Montgomery County Coroner's Office in Dayton, and then to the Ohio Bureau of Investigation (BCI) for dental and DNA analysis to collect additional evidence and discover the identity and a cause of death.
Michael last communicated with his family on July 26, 2019, when he texted his father that his truck had broken down. Shortly after the text message to his dad, Michael's phone was turned off.
Michael was reported missing three days later on his 30th birthday. Michael's father, Anthony "Art" Saylor, told Dateline in September that he had a sick feeling that something bad had happened.
"It's not like him to just pick up and leave. He would have called his mother for sure. Or he would have called me."
He added that Michael had struggled his entire life with drug addiction. According to his father, Michael got clean in November 2018 and Art believed his son had stayed clean since then.
Art told Dateline he also worried that Michael had gotten into trouble with the crowd he was hanging out with. He said Michael had just been paid and he was afraid they did something terrible to Michael for the money.
"No matter how this turns out, we have to bring awareness to the drug use in this country… and to what it's doing to our children," Art told Dateline. "This has been a nightmare for my entire family."
"We are continuing to investigate how Michael ended up where he was discovered, the cause of death and if any individuals may have contributed to his death," Sheriff Frazier said in the statement Tuesday. "We have been investigating the disappearance of Michael since July 29, 2019 and have put in hundreds of hours searching for Michael and interviewing individuals who were associated with him. We want to give this family as many answers as we can on the loss of their loved one."
Due to the continuing investigation, however, no other information is being released at this time.
"I understand that the family and the community want answers, but we will not release any further information until the investigation is complete," Sheriff Frazier said.
Anyone with information about Michael's case should contact the Jackson County Sheriff's Office by calling 740-286-6464.