One year ago today, Ryan Ferguson was released from prison after spending nearly 10 years in custody for a crime he has always insisted he did not commit.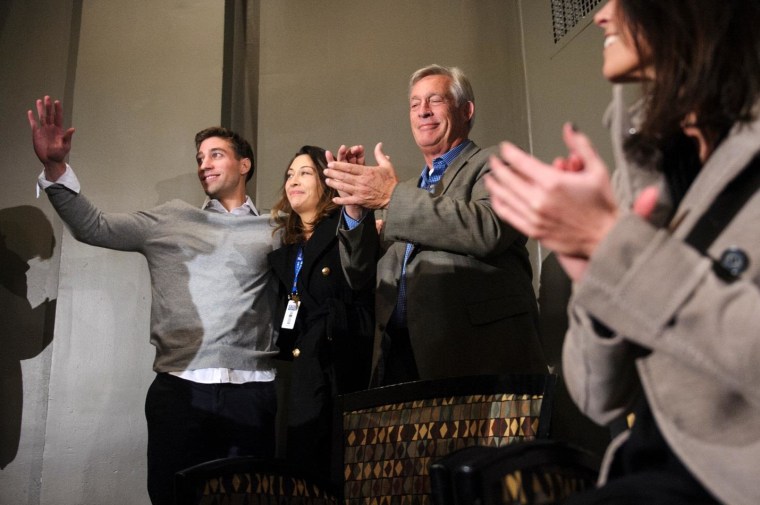 Ferguson was 19 years old when he was arrested and charged in the Halloween 2001 murder and robbery of Columbia Daily Tribune sports editor Kent Heitholt. Although none of the physical evidence at the parking lot crime scene in Columbia, Mo., matched him, Ferguson was convicted after a high school friend, Charles Erickson, testified they had committed the crime together. A janitor working the night shift also identified him as one of the suspects.
A decade later, during a court hearing to review new evidence in the case, both men admitted to lying on the stand during Ferguson's murder trial. Ferguson was released on November 12, 2013, after a Missouri appeals court ruled the verdict was "not worthy of confidence."
The morning after his release, Ferguson told Dateline correspondent Keith Morrison that he was "stressed out" thinking about the challenges ahead of him. He anticipated transitioning to life outside of prison would not be easy, but was determined to make the most of his new-found freedom.
In the year that's passed, Ferguson has criss-crossed the country speaking about his experience with the justice system and raising awareness about the prevalence of wrongful convictions, citing a statistic that estimates at least 40,000 innocent people may currently be incarcerated. "I feel like I have this opportunity to speak for them," Ferguson said in a recent interview.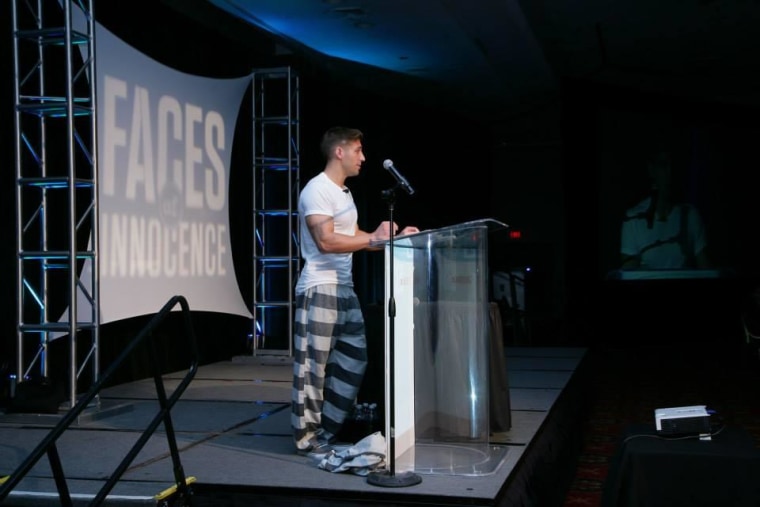 Shortly after his release, Ferguson was invited to speak at Facebook headquarters in California to talk about the role social media played in raising awareness about his case. "Speaking at Facebook and not really knowing how to use Facebook, it was quite ironic to me," Ferguson said.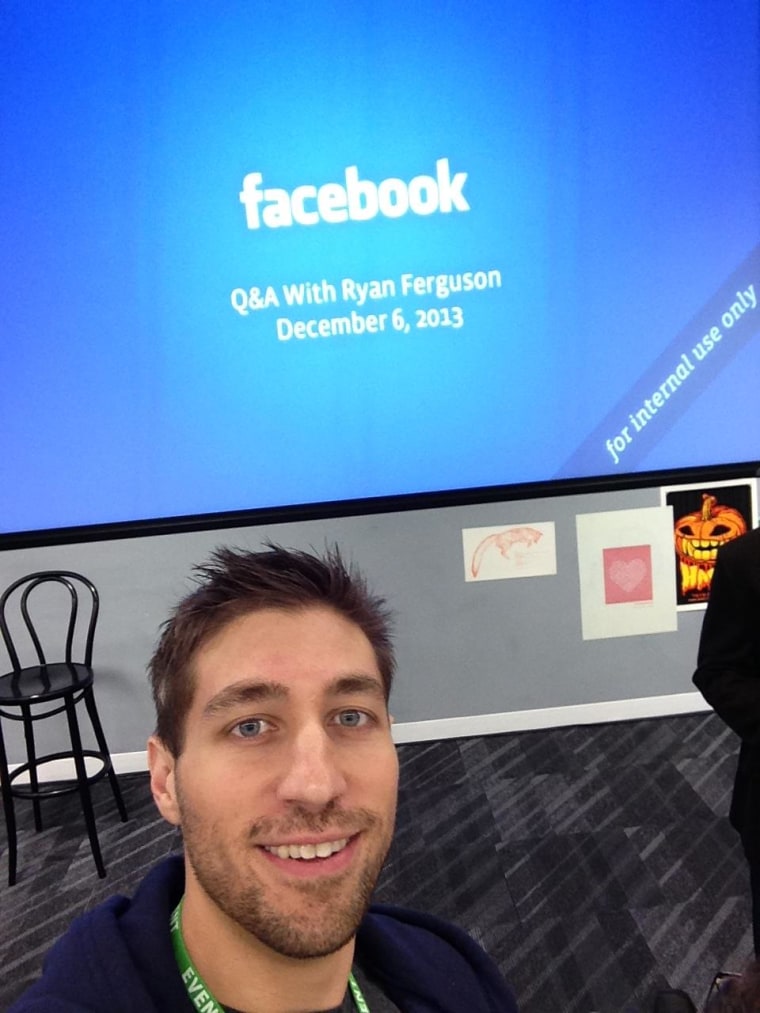 Ferguson has also become involved with a non-profit organization, Ava's Grace, which provides scholarships for teenagers whose parents have been incarcerated. Ferguson was a college freshman when he was arrested in 2004 and told NBC's Sheinelle Jones he still sees himself as a college kid "because the day I was arrested I was one of them."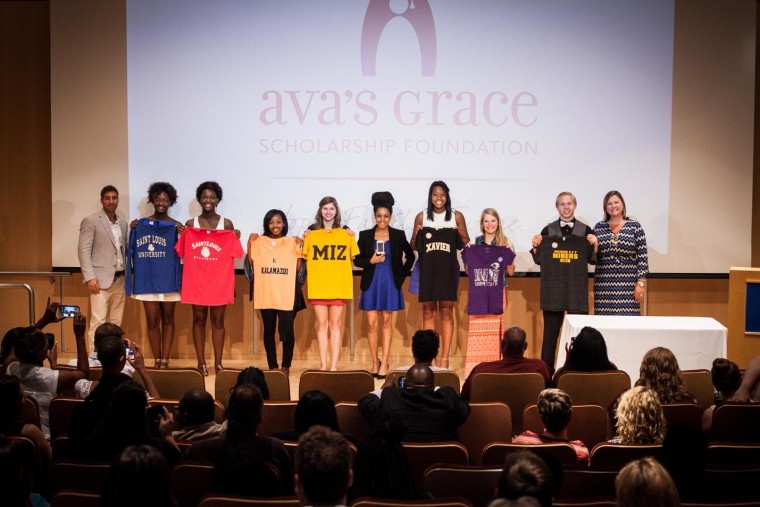 While in prison, Ferguson channeled his frustration and energy into working out and writing about fitness. He recently completed a book, Stronger, Faster, Smarter, which is scheduled to be released in January. The book's title was inspired by a conversation Ferguson had with his father when he was first incarcerated.
"When I first got locked up, he essentially told me, 'Look,' you know, 'I love you. I believe you're innocent. And no matter what, I can't be in there with you. You have to do everything you can to make yourself stronger, faster, and smarter, to survive,'" Ferguson remembered. "That's what the whole book is about, making yourself stronger, faster, and smarter."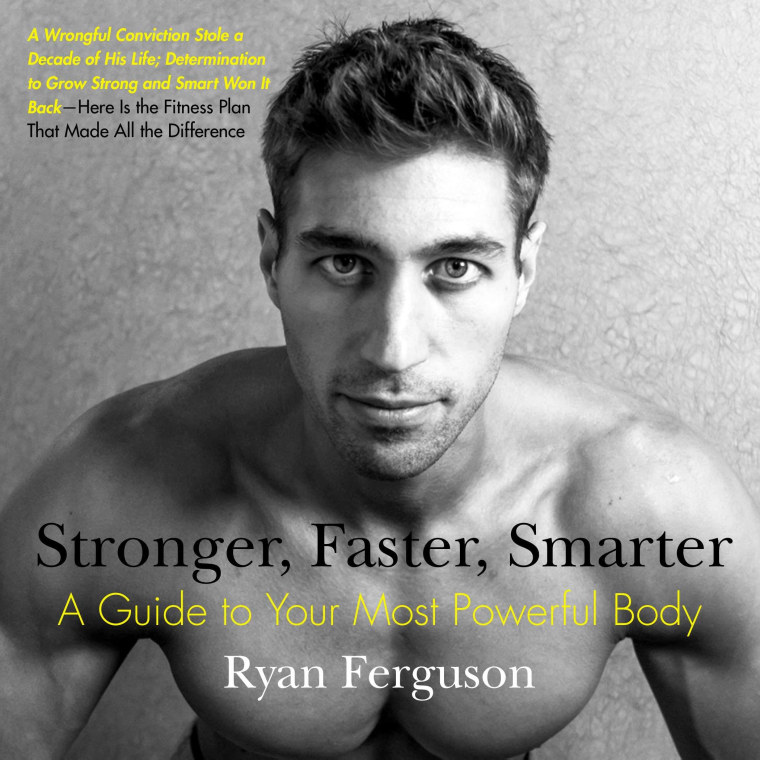 Starting over has meant a fresh start for Ryan Ferguson's parents, Bill and Leslie. Both say they've watched with pride as Ryan has started his career as an author and fitness enthusiast.
"He's planning out his life. He's setting goals for himself. He's pursuing those goals and he's accomplishing those goals," Leslie Ferguson said. "It's what we've dreamed about for 10 years."
Ferguson's attorney, Kathleen Zellner, has filed a $100 million civil rights lawsuit on his behalf. "No amount of money can give Ryan back the 10 years he lost," Zellner told Dateline, "but he has earned the right to sit in an American courtroom as a plaintiff and to demand accountability from the defendants who stole those 10 years from him. He simply cannot walk away from this grave miscarriage of justice." A spokesperson for the City of Columbia, Mo., had no comment on the lawsuit, citing a policy about pending litigation.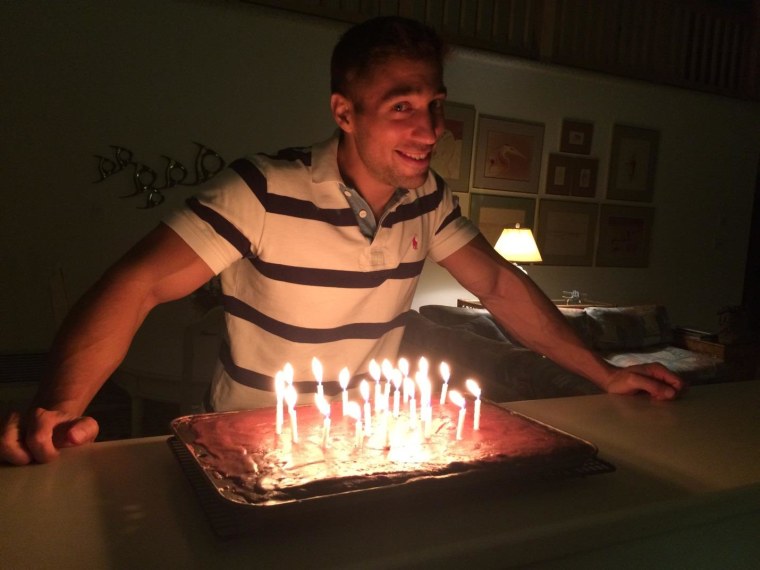 Last month, Ryan Ferguson turned 30 and celebrated his first birthday outside of police custody since he was 19. Asked if he had made a wish, Ferguson said, "I have my wish, you know? Family, friends and freedom."
Editor's note: NBC's Today show will update viewers on Ferguson's story on Thursday, November 13th.