Montana's Broadwater County is huge -- the size of more than 50 Manhattan islands, but only 7,000 souls actually live here.
It was Monday, May 16, 2017, just after 2 a.m., when Sheriff's Deputy Mason Moore was making his final rounds, checking all the main businesses in the county seat of Townsend, before heading home. 
Just a few blocks away, around 2:13 a.m., security footage showed a white Suburban parked at a gas station called the Town Pump.
Less than 10 minutes later, Deputy Moore's patrol vehicle was caught on security footage passing the Town Pump and turning onto Highway 287. He was heading home. Then, six minutes later, at 2:28 a.m., the white Suburban passed the same security camera and was headed in the same direction as the deputy.  
The two vehicles continued on their way, until, on a dark stretch of highway about 25 miles down the road, Deputy Moore's dashcam shows the Suburban roaring past his patrol car at speeds up to 100 miles per hour.
Then, suddenly shots rang out.  
Broadwater County Sheriff's Deputy Mason Moore was dead, at age 42, leaving behind his widow, Jodi, and three young children.
But the story began long before that night on the highway, and involved much more than just one crime. It's the story of a shapeshifter, a man who went from missionary to madman… to monster.
Watch the full episode, "On a Dark, Deserted Highway," now.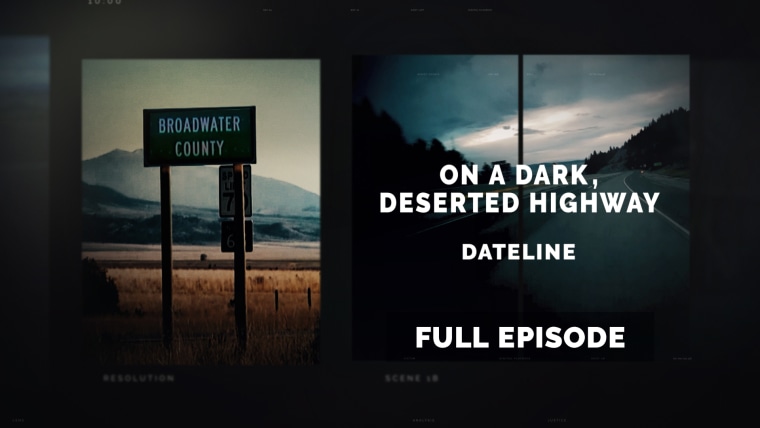 You can also watch on Peacock TV or listen to the podcast.
After you've watched the episode, learn more about Lloyd Barrus's ex-wives and son, who told Dateline about how their relationships with him affected their lives. 
And learn more about the Mason Moore Foundation, created by Jodi Moore to raise money for equipment for first responders in honor of her husband.