In the '80s, small-town Greeley, Colorado was a quiet place to set down roots and raise a family.
And that's just what Jim Matthews did. He moved to Greeley from California with his wife, Gloria, and their two daughters, Jennifer and Jonelle.
In December of 1984, just before Christmas, Gloria decided to take a trip back to the West Coast to visit her parents and sister. 
That meant she would miss Christmas Day in Greeley. So, Jim and his daughters made plans to celebrate Christmas when Gloria returned home on the 26th.
But when Gloria called to check in on her family, her husband gave her horrible news: 12-year-old Jonelle was missing. 
The family, the police and the people of Greeley mobilized to look for her.
They organized and coordinated search after search in the days following Jonelle's disappearance, but nothing turned up.
To help spread the word, they even got Jonelle's face on the side of a milk carton.
Learn more about the Missing Children Milk Carton Program:
As days turned into weeks and weeks to years, it seemed the Matthews family would never get answers.
That is, until 2019, when a construction crew digging an oil pipeline in a remote part of the county made an important discovery...
To find out what happened, watch the full episode, "Footprints in the Snow" now.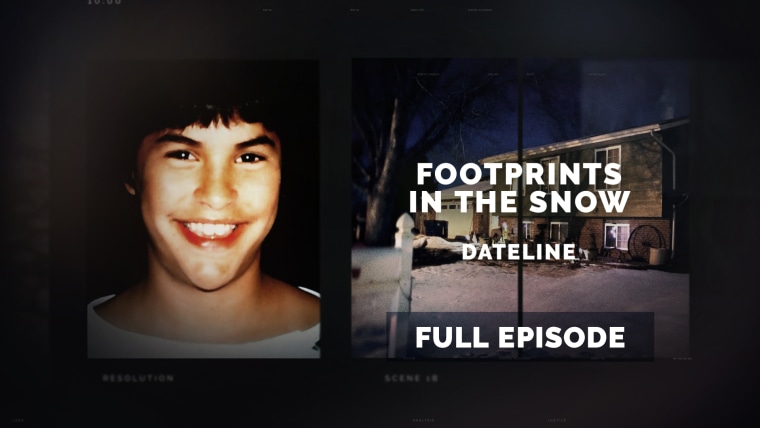 You can also watch on Peacock TV or listen to the podcast.
And after you've watched the episode, see loved ones share memories of the artistic and athletic Jonelle Matthews.