It's the case that shocked the world and forever changed the University of Idaho.
Four students — Kaylee Goncalves, Maddie Mogen, Xana Kernodle, and Ethan Chapin were found stabbed to death in their off-campus house on King Road.
 A house once filled with happy memories, now a crime scene.
And loved ones are now left with only memories and thoughts of what might have been for Kaylee, Maddie, Xana, and Ethan.
Who would want to kill these four innocents? 
Dateline's search for answers would take us across the country and back through time.
We uncovered new information about the investigation. And we spoke with an FBI profiler, a psychologist, and the daughter of an infamous murderer to get insights into the type of person who would commit such a crime.
Soon, the house on King Road will be torn down. 
But the dark memories it holds will remain forever.
Bryan Kohberger, who is charged with the murders, was arraigned three days after the broadcast aired. A judge entered not guilty pleas on all charges on his behalf, as he and his attorney chose to stand silent. Kohberger is expected to go on trial in October 2023.
Watch the full episode, "The Killings on King Road" on Peacock now.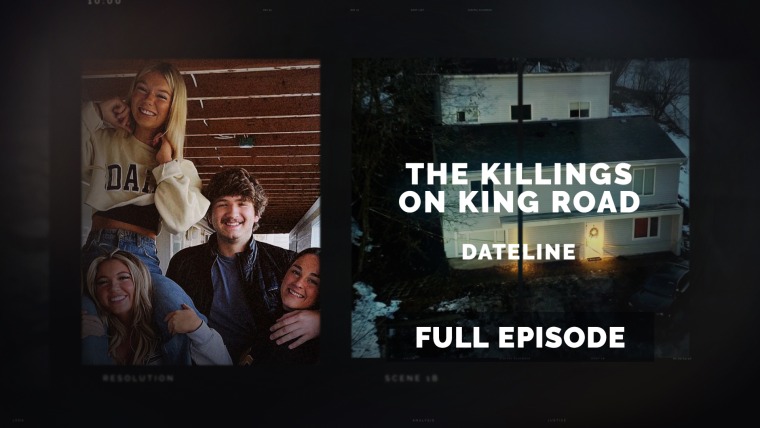 You can also watch on the NBC app or listen to the podcast.  
Plus, Kerri Rawson, daughter of Kansas serial killer BTK, talks about her journey to becoming an advocate for victims.