It began on September 3, 2018, when a woman's body was found on a secluded road 25 miles from downtown Laredo, Texas. 
Webb County Sheriff's Captain Federico Calderon was called to the scene, where he found the young woman shot in the head.
The victim was 29-year-old Melissa Ramirez. 
Law enforcement knew Melissa as a drug user and sex worker. Her family knew her as someone completely different. 
Her sister-in-law Gracie says Melissa never disclosed to the family that she had turned to drugs and sex work. 
Still, when Melissa would leave for days at a time, it left her family uneasy. 
And now, Melissa had met a brutal end... 
When police began looking into Melissa's life, they heard about a woman named Claudine Luera.
The two women worked in the same area and knew each other. 
Investigators searched for Claudine, hoping that she might be able to help them find Melissa's killer.
Ten days later, they found Claudine. But she wasn't talking.
Barely alive, she had also been shot and found by the side of a road, two miles from where Melissa was found.
Claudine was taken to the hospital, but did not survive. 
Police had a feeling they were dealing with the same perp.
Could they have a serial killer on their hands?
Two nights later, they'd get some information that would break the case wide open.
It happened by chance. A trooper was pumping some gas into his cruiser, when a frantic woman hurried towards him.
She said she had just been attacked by the man she was with.
Said she got an eerie feeling that he might have had something to do with those murders...
To find out what happened, watch the full episode, "The Streets of Laredo" on Peacock now.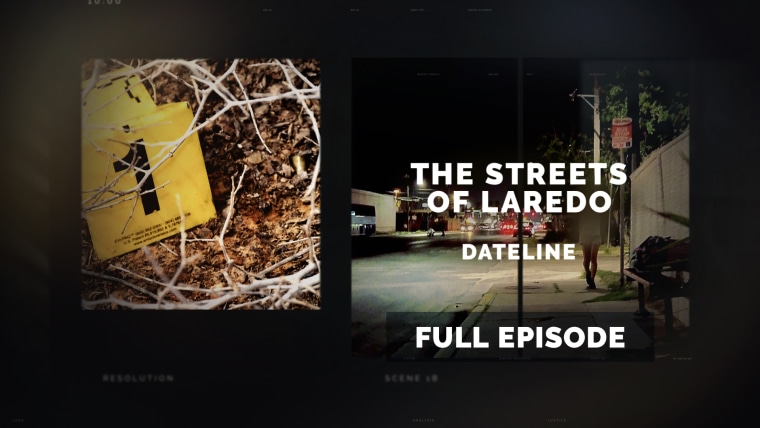 You can also watch on the NBC app or listen on our podcast. 
After you've watched the show, watch the loved ones of Melissa Ramirez, Janelle Ortiz, Claudine Luera and Guiselda Cantu share memories of them.