It was June 7, 2021.
A dark night in South Carolina's Low Country.
At 10:07 p.m., a call came into the Colleton County Sheriff's Department.
The caller was prominent local lawyer Alex Murdaugh and there was an emergency at his remote home just outside of town.
Sergeant Daniel Greene was the first officer to arrive at the scene. He found an inconsolable Alex near a set of dog kennels on the property.
Nearby lay his son, 22-year-old Paul Murdaugh, and his wife, 52-year-old Maggie Murdaugh. Both had been shot multiple times. They'd been murdered. At the scene, Alex told officials he had returned from visiting his mother, found them, and called authorities. 
Alex told Sgt. Greene he had no idea who committed the murders but offered a possible motive. He said his son Paul had been involved in a boating accident that left a 19-year-old woman dead. Alex said Paul had been getting threats — he suggested that maybe it had been some kind of revenge plot.
After an investigation, Alex Murdaugh was arrested and charged the murders of his wife and son.
The trial began in January 2022. After more than 70 witnesses took the stand, including the defendant himself, it was up to a jury to decide Alex Murdaugh's fate.
Watch the full episode, "The Trial of Alex Murdaugh" now.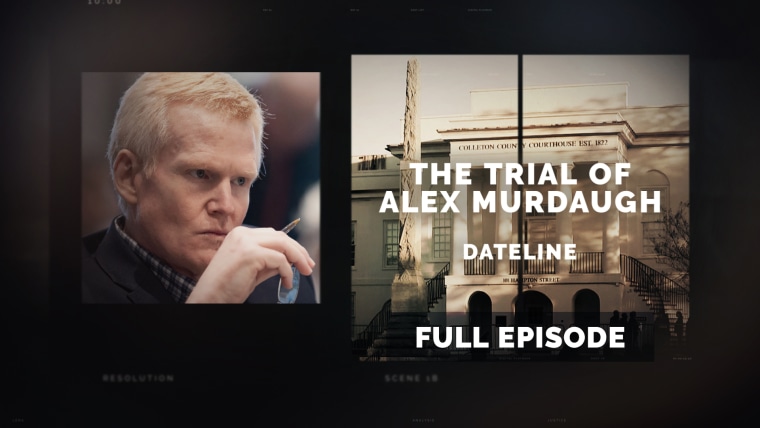 You can also watch on Peacock TV or listen to the podcast.
While in South Carolina for the trial, our team met the unofficial mascot of the Colleton County Courthouse. Meet Gizmo!