It was the climax of one of the most astonishing tales we've ever covered.
Lori Vallow Daybell, the woman whose story we've been unraveling since we tracked her down with her lover Chad Daybell in Hawaii.
Deaths in their wake -- four people in just three months. 
We watched as she was returned to Idaho in handcuffs in March 2020, perhaps the most infamous woman in the country.
And we followed the shocking trial in a courtroom in Boise, Idaho. 
Three years later we have it: The full story of Lori Vallow Daybell's imagined ascent to the ranks of the gods and her fall to earth.
Told at her trial with revelations, proofs, private phone calls, and never-before-seen video. 
The story of a love affair -- cloaked in religion -- that produced death. 
And how a woman preoccupied with celestial judgment, faced the judgment of 12 very human jurors... 
"The Trial of Lori Vallow Daybell" aired the day the verdict was announced. Watch the full episode now.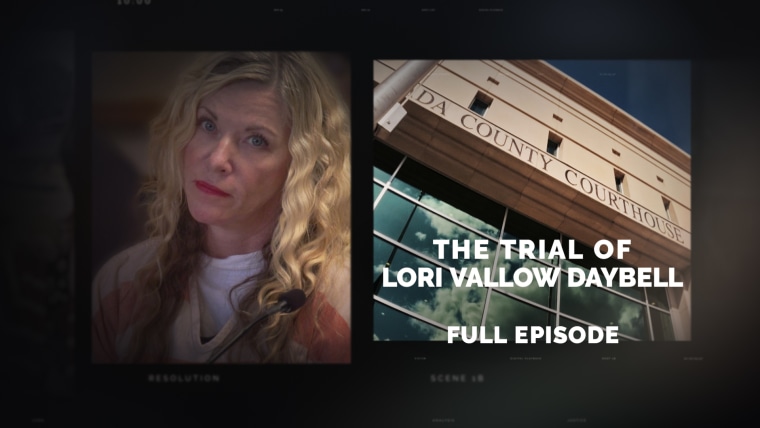 You can also watch on Peacock TV or listen to the podcast. 
And after you've watched the episode, watch as loved ones remember JJ and Tylee.
And loved ones remember Tammy Daybell.