This interactive map features the six cases covered in Season 1 of the Dateline: Missing in America podcast. Please take a moment to learn more about each person featured and look at their pictures to see if you may know something that can help bring solve their case.
Just click on the pinned locations to uncover more information.
Since Dateline's online 'Missing in America' series began in late 2013, we've featured more than 450 cases.
40% of the people featured are still missing.
This map below is not interactive, but provides a visual glance at the scope of the still-unresolved cases.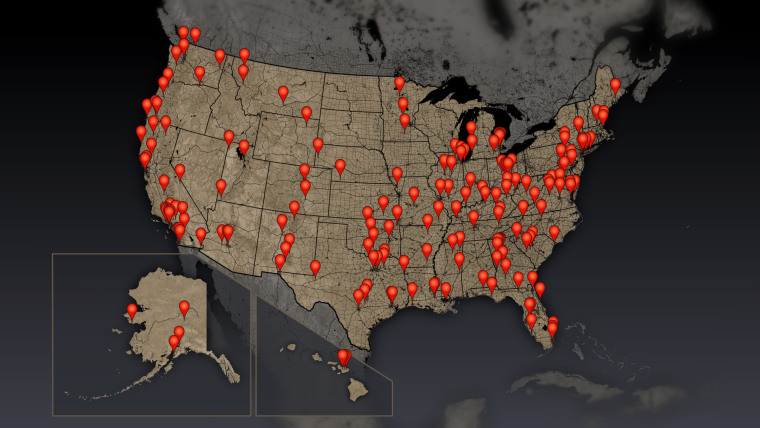 If you have a case you'd like to alert Dateline to, click here.
EDITOR'S NOTE: This article has been updated to include updated information regarding the non-interactive map.