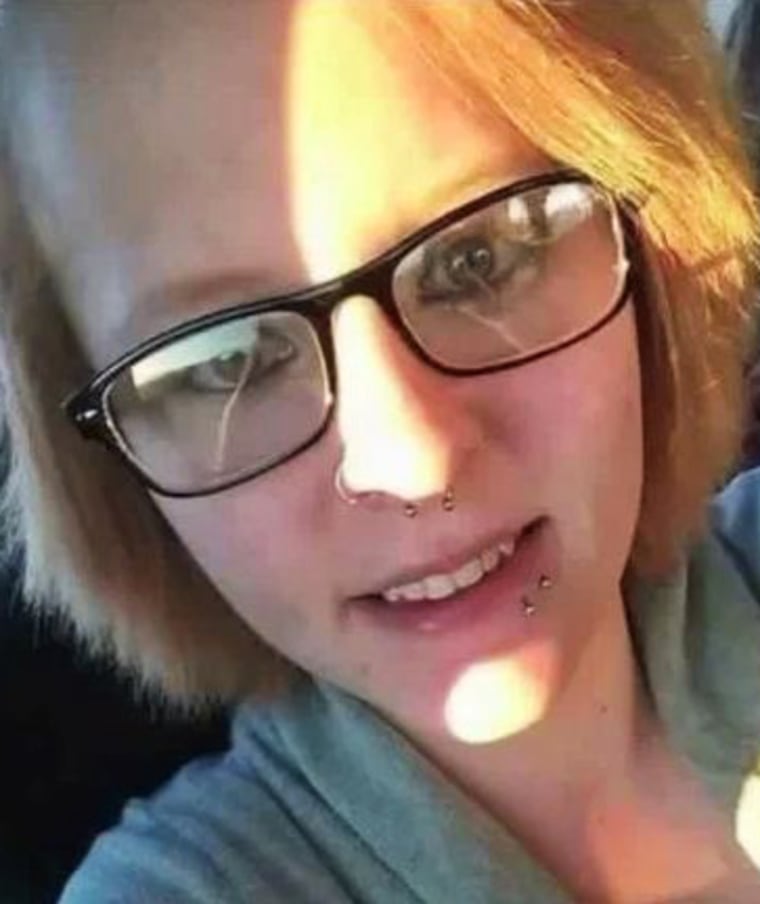 Katelin Akens had booked her flight home from visiting her family in Virginia for this past Saturday, to give the 19-year-old a day to relax at home in Arizona before heading to class for the week.
Her step-father dropped Katelin off at a northern Virginia mall, reportedly at her request, near the Franconia Springfield Metro station. She was to take the metro to Regan National Airport to catch a 5:40 p.m. flight to Las Vegas. Her fiancé would then pick her up and drive them back to their home in Lake Havasu City.
"She never got on that flight," Lisa Sullivan, Katelin's mother, told Dateline. "We just haven't heard anything and I'm really concerned for her safety at this point, like any other mother would be."
Akens never checked in for her flight at the airport, despite a text from her phone to her mother Saturday afternoon saying she had arrived there safely.
Adding to the mystery, Katelin's luggage was discovered Monday in a roadside drainage ditch near the Fredericksburg city limits. Her bank cards and wallet were inside, but a few articles of clothing and her cellphone were missing.
"The circumstances surrounding this case are suspicious enough to warrant our full investigative efforts, in attempting to locate Miss Akens," Sheriff Roger L. Harris, of the Spotsylvania County Sheriff's Office, said in a statement earlier this week. The sheriff's office did not respond to a request from Dateline for comment Wednesday afternoon.
The mystery of what has become of Katelin isn't the only mystery in the area this week. On Sunday night, Heather Ciccone was found dead in her parked vehicle. She had been shot. Police have ruled her death a homicide. Several of her family members say someone had recently been stalking her.
Related: Rumors Swirl Around Virginia Woman Heather Ciccone's Murder
At this time, police have in no way connected Akens's disappearance and Ciccone's murder.
Akens's trip to Virginia had been planned for months.The ticket was booked shortly after Katelin's sister announced she was pregnant. "She was here to meet her two-week-old nephew. She just loves babies," Sullivan told Dateline. "With her luggage being found and all, it just makes me wonder if she's been kidnapped or even alive… it's just hard to think about."
Family members are planning a search near the area where the luggage was found. Akens had moved to Arizona one year ago with her now fiancé. Her mother says Katelin had graduated high school early and was excited to be back learning. She was taking classes at a local cosmetology school.
"We all just love her so much and need to have her home," Pamela Rogowski, Katelin's aunt, told Dateline. "All the help we can get to find her is needed."

Katelin Akens is described as 5'4" tall, weighing 112 lbs. with blonde hair and blue eyes. She has a blue tattoo on her left arm of butterflies and star tattoo on her right foot.
If you have any information about Katelin's whereabouts, please contact the Spotsylvania County Sheriff's Office at (540) 582-5822 or you can text a tip by sending SEE911 to CRIMES.