Supermodel Petra Nemcova was on vacation in Thailand when the 2004 Indian Ocean Tsunami struck. Although she was blessed to survive this disaster, the experience was a personal tragedy for her and for millions of people affected by this event.
Through a visit back to Thailand months after the disaster, Petra understood the need for continued global support even after first responders leave a community. When emergency response is complete, communities have not yet been fully rebuilt and children, who are the most vulnerable, are often forgotten. In some areas they can experience more than 6 years without a school.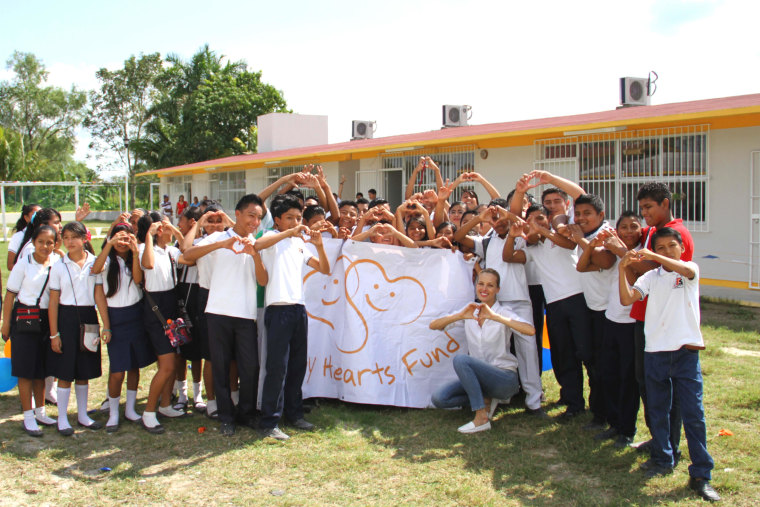 Receiving it's 501(c)3 status in 2006, Happy Hearts Fund was founded by Petra Nemcova to rebuild safe-resilient schools in areas impacted by natural disasters. HHF works when children are most likely to be forgotten—during the gap period after emergency response is complete—to bring hope and empowerment to generations of children and entire communities. To date they have built/rebuilt 113 schools in 9 countries and have benefited over 50,000 children and 500,000 community members.
For more information about the work of Happy Hearts Fund and how you can be involved in supporting communities devastated by disasters visit www.happyheartsfund.org.