A man accused of murdering his roommate now faces charges in the 2016 disappearance of his aunt, Malina Nickel.
Malina, a 29-year-old mother from Shady Cove, Oregon, was last seen the night before Thanksgiving at her home on November 23, 2016, by her nephew, Shane Ryan Michael Wayman, who was 18 at the time.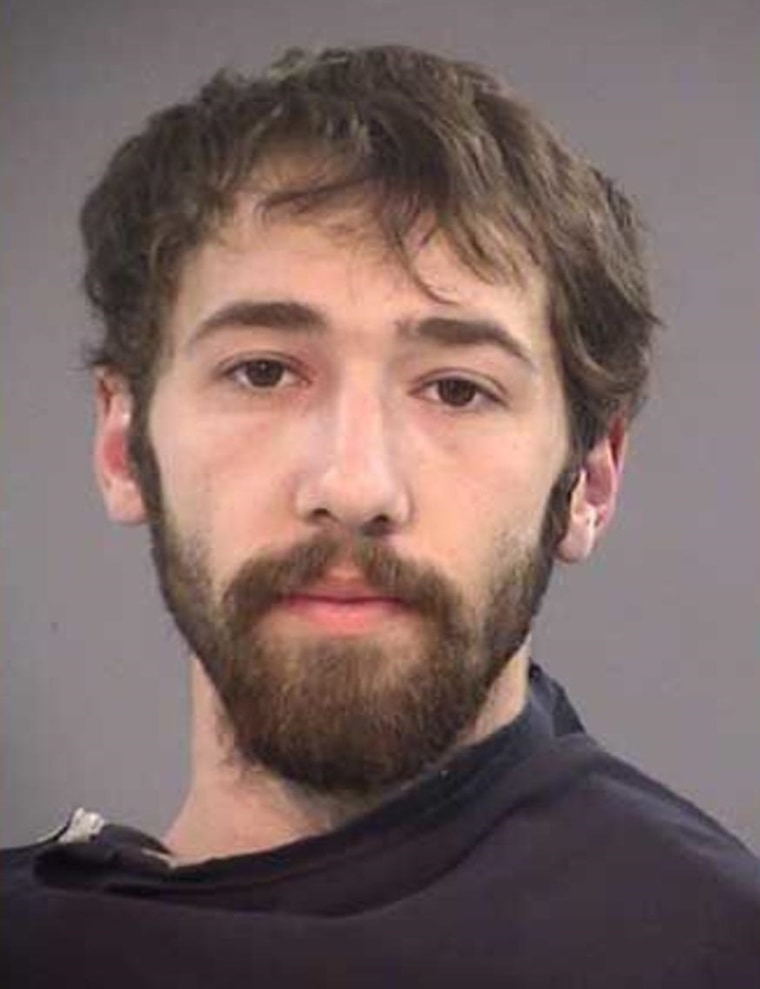 Malina's mother Chareen Nickel spoke to Dateline in 2016 and said when Malina didn't show up for Thanksgiving dinner the next day, she knew something was wrong. The same day, a family friend called Chareen to tell her she spotted Malina's car on the side of the road near the local post office.
Chareen reported her daughter missing on Monday, November 28, 2016, when Malina didn't show up for work at the local Subway restaurant.
She told Dateline in 2016 that she did not report her daughter missing earlier because she said Malina is an adult. According to Malina's family, she had problems with drugs. At the time of her disappearance, she was on probation and had a warrant out for her arrest, according to the Jackson County Sheriff's department.
But Malina's family said she'd never leave her children.
Detective Gabe Burchfiel from the Jackson County Sheriff's office confirmed to Dateline in 2016 that Malina's disappearance seemed suspicious and for several years, they searched for Malina.
Three years later, on November 14, 2019, Malina's nephew, Shane, now 21 years old, was indicted for allegedly murdering his roommate, 20-year-old Destiny Anne Finch.
According to NBC affiliate KOBI5, Shane and Destiny got into an argument on November 11, 2019. Later that day, Destiny vanished. Authorities responded to their home in Shady Cove and found evidence of an assault.
The next day, Shane was taken into custody and a short time later, Destiny's remains were found in a wooded area near Highway 227 in Douglas County just north of the border with Jackson County. It was roughly 10 miles from the post office near where Malina's car was last seen.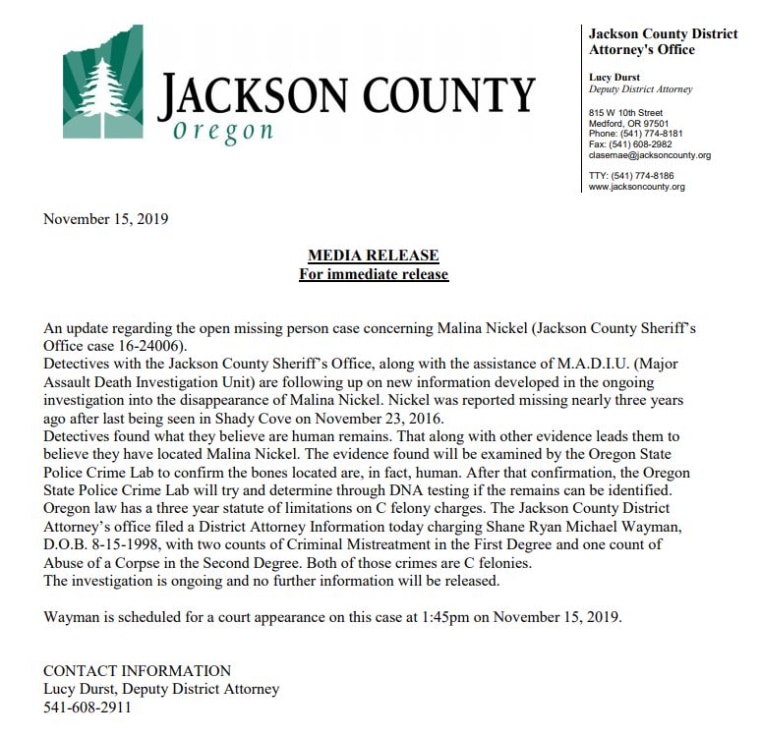 Investigators have now also found human remains along with other evidence that leads them to believe they've found Malina. Prosecutors with the Jackson County District Attorney's Office said in a press release they think Shane is connected to Malina's disappearance.
On November 20, the Jackson County District Attorney's Office announced Shane was indicted by a grand jury for two counts of criminal mistreatment and one count of abuse of a corpse in Malina's case.
Anyone with information regarding Malina's case is urged to contact the Jackson County Sheriff's Department at 541-774-6800.