Update: Remains believed to be Katelynn Berry were found near her home in Sidney, Montana during a search for the missing 26-year-old, the Sidney Police Department announced on Thursday, January 20. Positive identification and cause of death will be determined by the Montana Medical Examiner's office in Billings in the coming days.
----------------------
"This is probably the most difficult question -- and I have yet to be able to keep it together," Carmell Mattison told Dateline when asked to describe her daughter, Katelynn Berry.
Katelynn has been missing for nearly three weeks. The 26-year-old was last seen by her father, Hank Berry, on December 21st, 2021 at her apartment in Sidney, Montana. Hank, who also lives in Sidney, keeps a race car in the garage at Katelynn's apartment.
A post in the Bring Katelynn Berry Home Facebook group – set up by the family to share updates, articles, and newscasts related to the case – provided some insight into who Katelynn is.
Katelynn's sister Kristen Barbour wrote, "She was always down for an adventure - Bollywood dancing, boxing class, acrobatic yoga class, an open mic night, Orchid flower light show, a glow in the dark 5K race, church fundraisers. She is down for it all! She has excellent taste in fictional novels and wraps me into the latest stories that she is reading. She loves reading astrology and spiritual cards, sharing the pieces of wisdom from each passage, helping me reflect on life, and providing a source of inspiration. She is one unique girl and so loved by her family."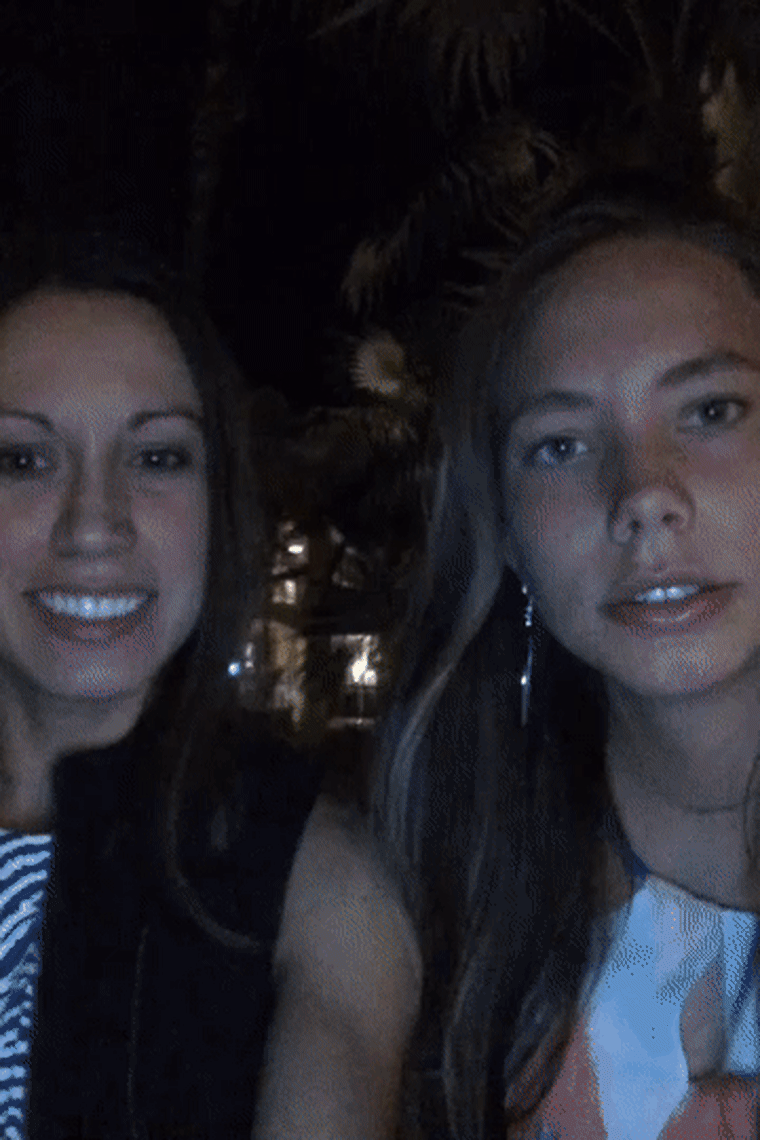 "My favorite little video of her is her and her sister Kristen in New York and it's a video of them blowing kisses," Carmell told Dateline. "And that one is my favorite, my absolute favorite. That's my girl."
Carmell lives in Grand Forks, North Dakota, about a six-hour drive from Sidney, and told Dateline that it is pretty typical to go a few days without speaking with Katelynn. "She's 26 years old. She's an adult. We would call her and we just thought she was maybe selectively deciding not to take our call that day or for a couple of days, because she would go off and spend some time with friends and we wouldn't hear from her for a few days."
Both Carmell and Hank had been calling Katelynn for a couple of days. It would ring and ultimately go unanswered. Same with texts. There was no reply when asked if she was going to come over for Christmas. Carmell told Dateline, "Her dad even went over to her apartment and started calling her phone to see if he could hear it ring. And he didn't hear it ring, so he just assumed Katelynn had her phone and was just out hanging out with friends."
Eventually, Carmell says that Katelynn's phone started going directly to voicemail. According to an email Carmell sent Dateline, they called her friends and went to a few of their houses asking if they have talked to Katelynn recently, but none of them had. "That's when we knew something probably happened to her," Carmell said. "I think it was the ninth day and we decided that this needs to be reported."
Sheriff John A. Dynneson of the Richland County Sheriff's Office confirmed that Hank Berry reported his daughter missing early in the morning on December 31st, 2021.
The Richland County Sheriff's Office searched Katelynn's apartment and Sheriff Dynneson said that "her cell phone, her identification and a jacket she typically wore was found at her residence."
A post about Katelynn's disappearance on the Sidney Police Department Facebook page stated that, "After receiving the missing person report, law enforcement found that according to cell phone records the last known location of her phone was at her residence on December 29, 2021, in checking her residence the cell phone was found inside of it."
Sheriff Dynneson told Dateline that Katelynn's phone is being evaluated and her other records and accounts are being looked into, as well. The sheriff also said that "there was no indications or evidence that would indicate that there was any type of altercation at her residence."
Carmell said she was worried because, "her coat was laying there and it's really cold here in Montana, North Dakota. You have to have a coat -- we've been below zero."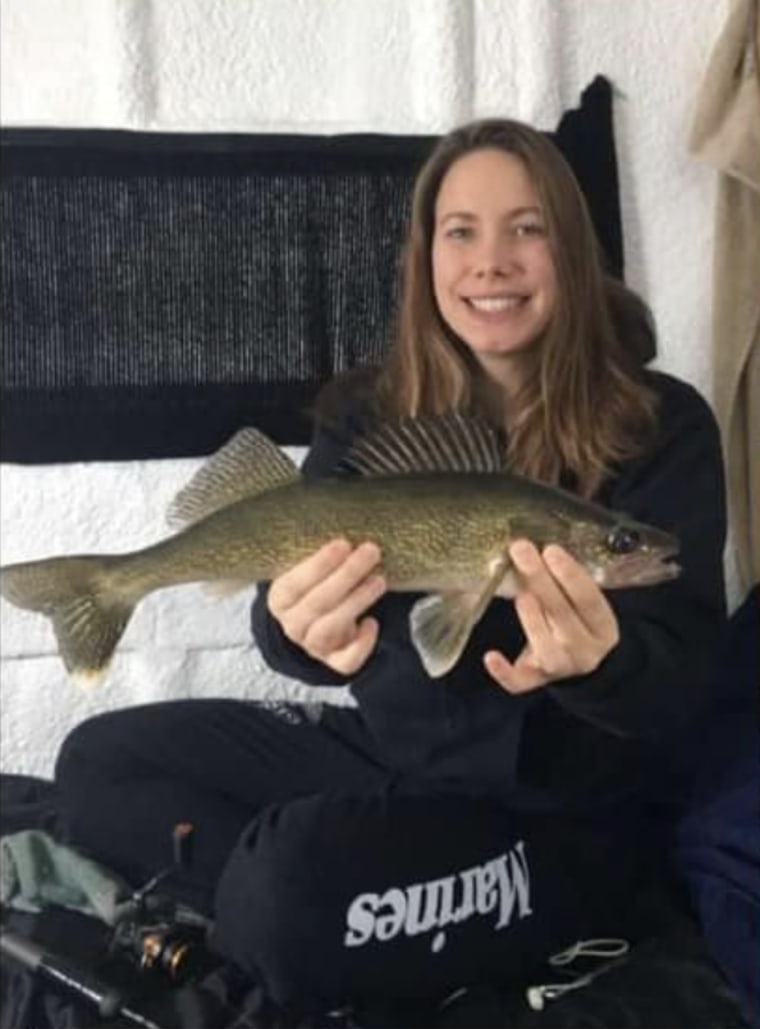 The only thing the family noticed that was missing from Katelynn's apartment were her boots, Carmell told Dateline. "It was like she stepped outside to maybe speak to someone and was just going to go right back in the house -- and never made it back in the house for whatever reason."
Carmell said she headed to Montana as soon as she could, and has been staying there -- close to the investigation -- ever since. She believes something awful has happened to Katelynn.
"If she was just at a friend's, someone would have called or said something by now. And so, in my gut – my heart of hearts – I think someone took her when she stepped outside her apartment," Carmell said.
Sheriff Dynneson told Dateline that all of the searches for Katelynn thus far have been conducted by law enforcement. They've done ground searches with dogs, as well as a helicopter search and drone missions in the area surrounding Katelynn's apartment. When asked if anything significant has been found, the sheriff replied, "Nothing as of yet."
The Richland County Sheriff's Office has taken the lead in the investigation, but has enlisted various law enforcement agencies to assist in certain areas, according to Sheriff Dynneson. Specifically, he said, "We have requested assistance through the FBI in regards to some of the technology issues revolving around the phone."
Carmell is worried about the pace of the investigation. "One of the biggest frustrations is that Katelynn went missing from a really small town," she said, expressing concern that law enforcement in Richland County doesn't have a lot of experience with a case like Katelynn's and might benefit by accepting the help of investigators from outside the area to find her daughter. "I'm from law enforcement, been a prosecutor for 18 years in North Dakota," Carmell said. "I've had an overwhelming amount of agencies — everybody wants to assist."
Sheriff Dynneson told Dateline that his department has requested outside help. "I am aware of several agencies that have reached out to us to provide us with whatever assistance we may need," he said. "At this point, we've requested agencies within the state of Montana, the Federal Government and some agencies that border – we live right on the border of Montana and North Dakota – and law enforcement agencies right across the line with which we work often with are providing us with some assistance." The sheriff did not rule out asking for further assistance. "As this case may or may not develop, we may be required to seek further assistance for certain things, such as additional searches or anything somebody might have an expertise in," he said. "We will certainly reach out to those individuals and make those requests."
Carmell said Hank has access to Katelynn's call logs since her phone is on his family plan. He wasn't able to read any of Katelynn's texts, but Carmell said he could see the call history. Carmell followed up with Dateline via email saying there were no outgoing calls after December 21.
She told Dateline they printed the call logs and provided them to the Richland County Sheriff's Department, hoping that the department would follow up with the people their daughter spoke to last.
The sheriff told Dateline that they are reaching out to the friends and associates who were in contact with Katelynn prior to her disappearance. "We do have information that she had other friends that she may have been in contact with," he said, "But that is part of the investigation that I can't reveal at this time."
At this time, the Richland County Sheriff's Office does not believe there is anything to indicate foul play or criminal activity regarding Katelynn's disappearance. "We are investigating this case as a missing person," Sheriff Dynneson told Dateline. "But we are also putting forth a lot of effort in regards to a criminal investigation, in case information develops that there is something of a criminal nature."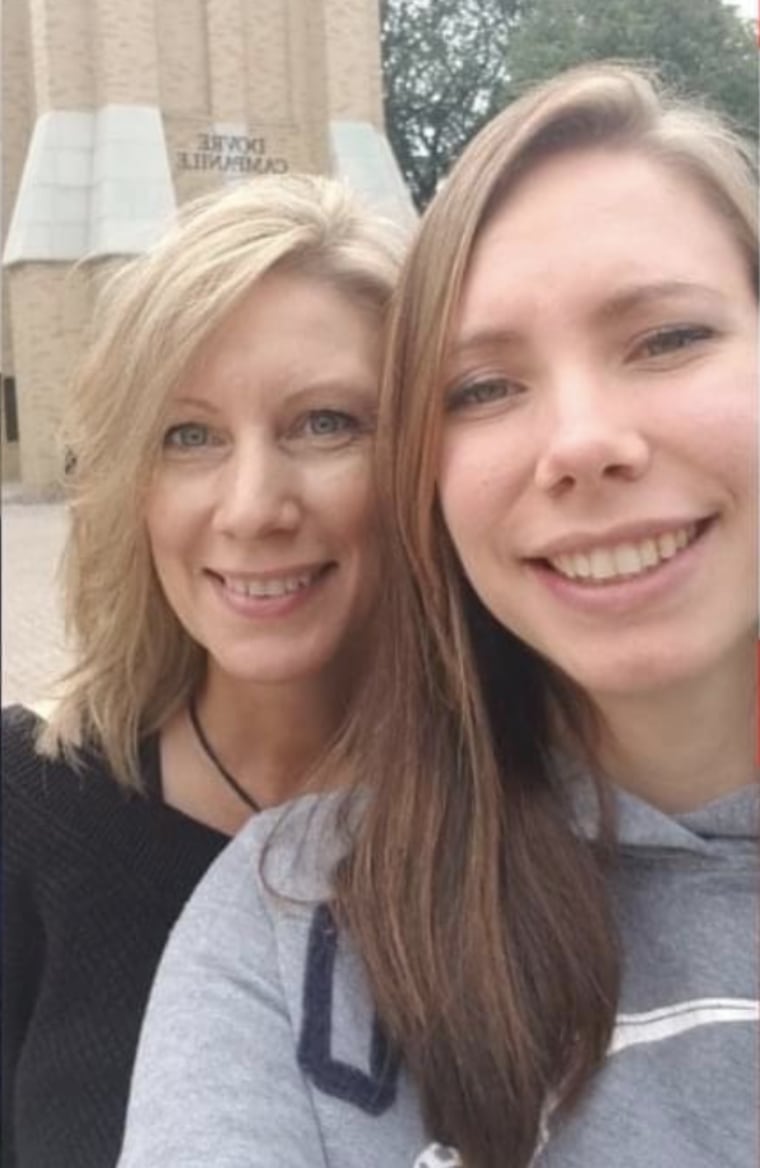 Speaking with Dateline, Carmell expressed appreciation for those who have put so much effort into helping to find her daughter. "It's a very small town, a very small community," she said. "Everybody has been trying to find her. And not only having fliers everywhere, but all the businesses are putting stuff in their takeout orders. People are putting up display windows in their businesses, selling products for us and window decals."
She also reiterated a plea to the public. "If you see something, if you hear something – say something. I think somebody out there – somebody knows," Carmell said. "Someone had to have seen changed behavior or someone -- someone who maybe missed work for a few days, someone who maybe needed to buy any type of item to bind someone up and hold them."
Sheriff Dynneson told Dateline that Katelynn's connections span more than Montana and North Dakota. He listed Texas, Florida and New York as potential areas of interest. "So we're looking to the outside to see if anybody may have seen her or they may have any information that might be pertinent to this investigation," he said.
"I would just encourage anyone that may know Katelynn, or have possibly seen Katelynn, that they reach out to either the Richland County Sheriff's Office or their local law enforcement agency and provide whatever information they have or of any potential sightings," Sheriff Dynneson said.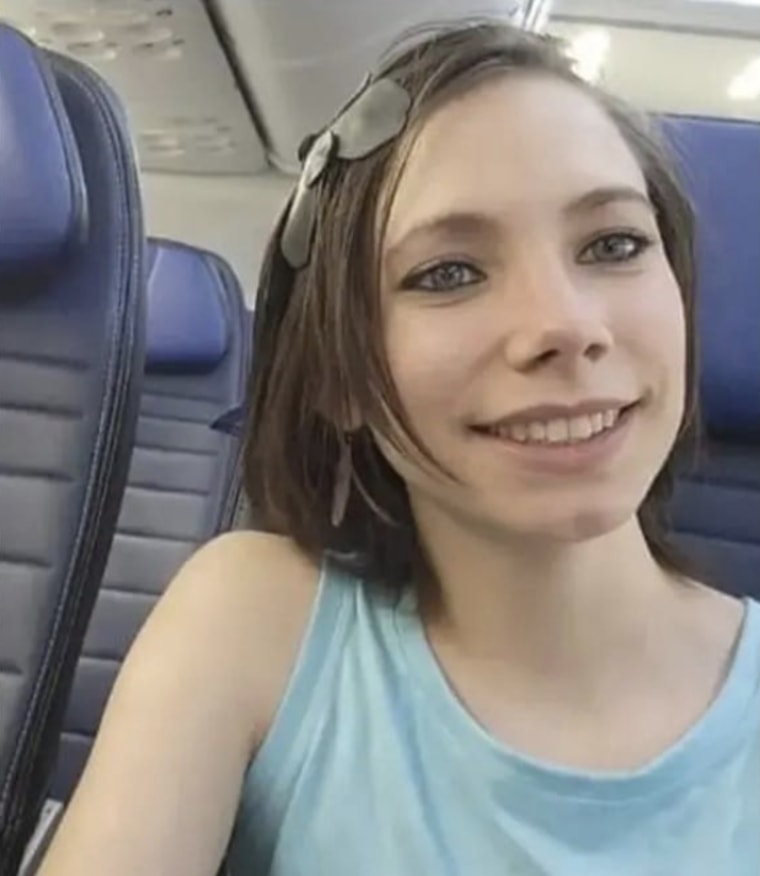 Katelynn is described as being 5'4" and weighs 100 lbs. She has shoulder-length brown hair.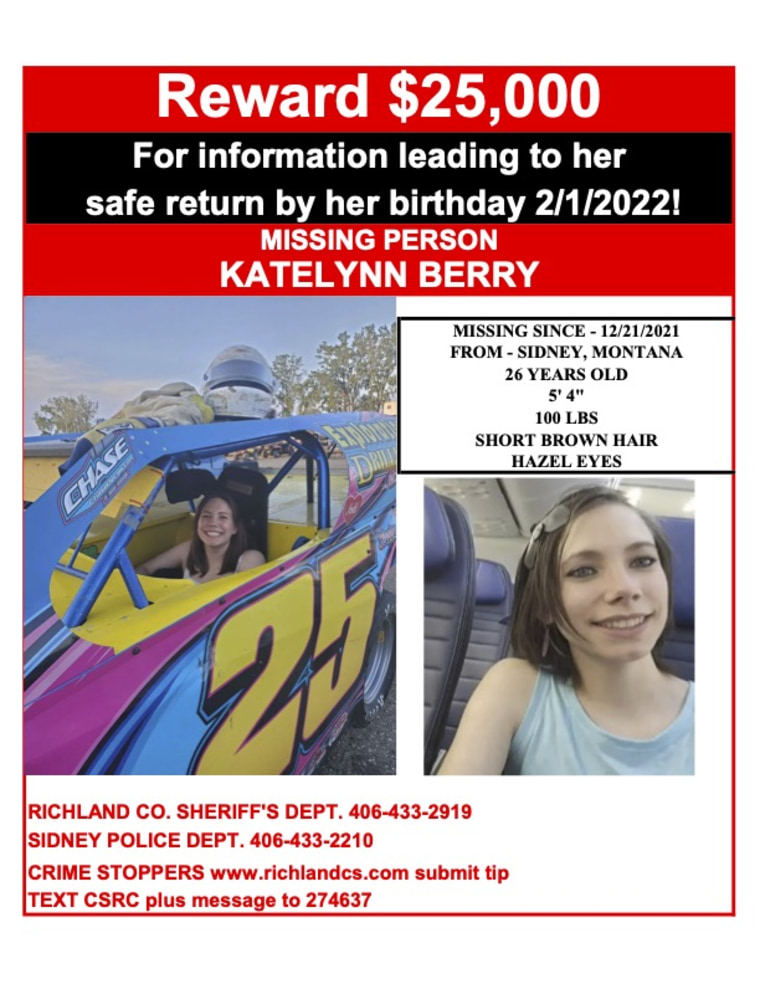 On Thursday, January 13, 2022, the family increased their reward to $25,000. Carmell explained via email that 25 is the number of Katelynn's father's racecar. The reward is being offered for Katelynn's safe return by her 27th birthday on February 1, 2022.
Anyone with information on Katelynn's whereabouts is asked to call the Richland County Sheriff's Office at (406) 433-2919. They can also reach out on the Sidney Police Department's Facebook Page or submit a tip on the Richland Crime Stoppers site.