32-year-old Danielle Moss has been missing since April 9, Easter Sunday. 
Dustin Sternbeck, Director of Communications for the Metropolitan Police Department spoke with Dateline and said that Danielle was reported missing by a family member on April 11, after last being seen on Sunday, April, 9.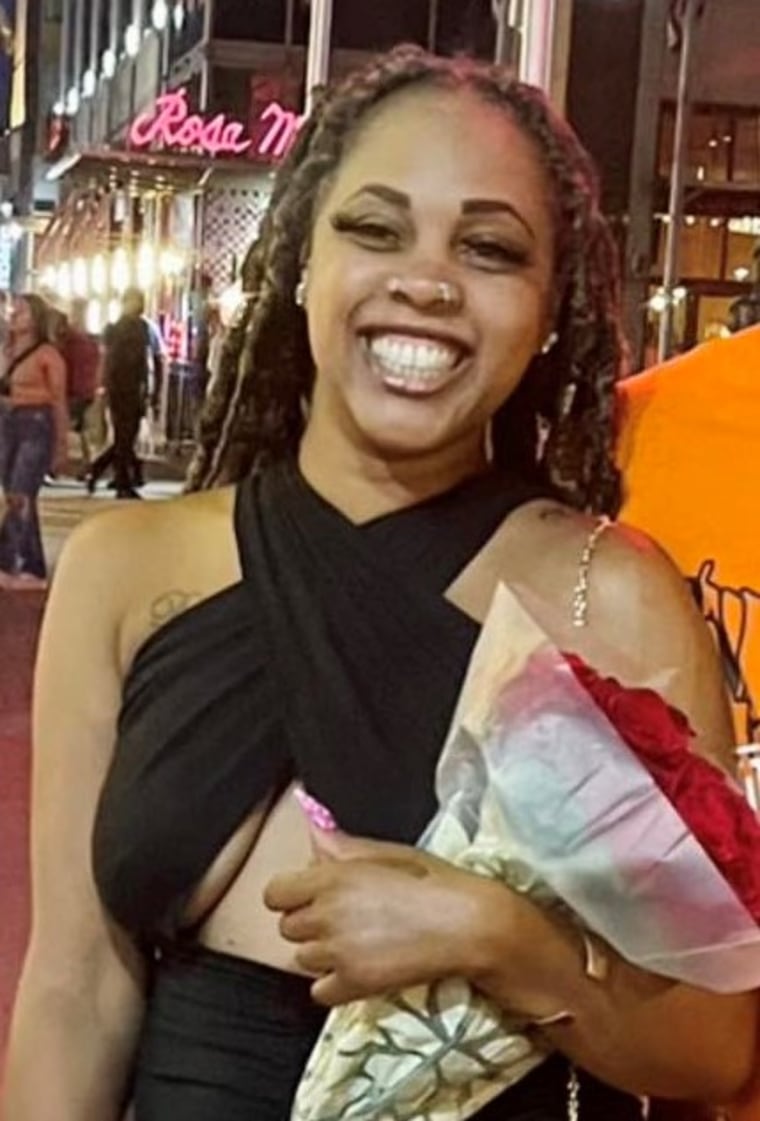 Danielle's stepmother, Gloria Hammond, says the last known sighting of her daughter was on the 9th, and was believed to be between 11 a.m. and 12 p.m. at Minnesota Liquors which is about a block from her home on the 2300 block of Q St, in Washington, DC. Gloria noted that there have been no videos or images of Danielle at the liquor store. "The detective that was on the case was telling me that Danielle, well, she was supposed to be last seen at the liquor store down there," she said. "There was no picture of her on the cameras at all. The detective sent me two pictures. Neither one of them were her." Dustin Sternbeck also told Dateline that authorities have not been able to confirm the reported sighting on Easter morning.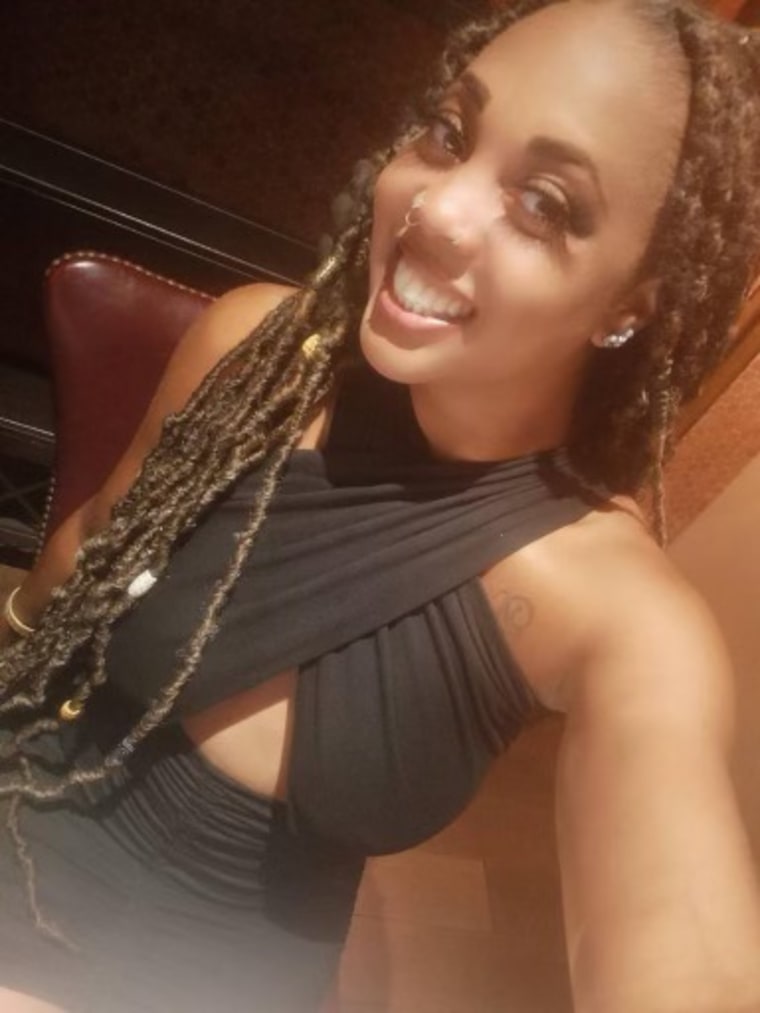 Henderson Long, CEO of DC Missing voice Inc., who works with local DC agencies and the private sector, brought this case to Dateline's attention via Twitter. Henderson connected Dateline with Andre Hudson, the father of Danielle's 3-year-old son. 
Andre told Dateline he last spoke to Danielle on Saturday, April 8, the day before she went missing. He said that as parents, he and Danielle are normally in contact daily. "We talk every day -- pretty much every day." Andre said. "So even if maybe if we do miss a day, we'll still send a text or something -- something will be said."
Andre said he had been away with their son on Easter weekend and started to worry when Danielle wasn't answering his phone calls to speak with their son. "I was messaging her, you know, pictures and, you know, telling her what he was doing. And I tried to, you know, call her so she can talk to him," he recalled. "I wanna say two days went past and she didn't respond to none of the pictures and none of the messages." From there, Andre said, he reached out to Danielle's stepmother, Gloria, to ask if she had heard from Danielle.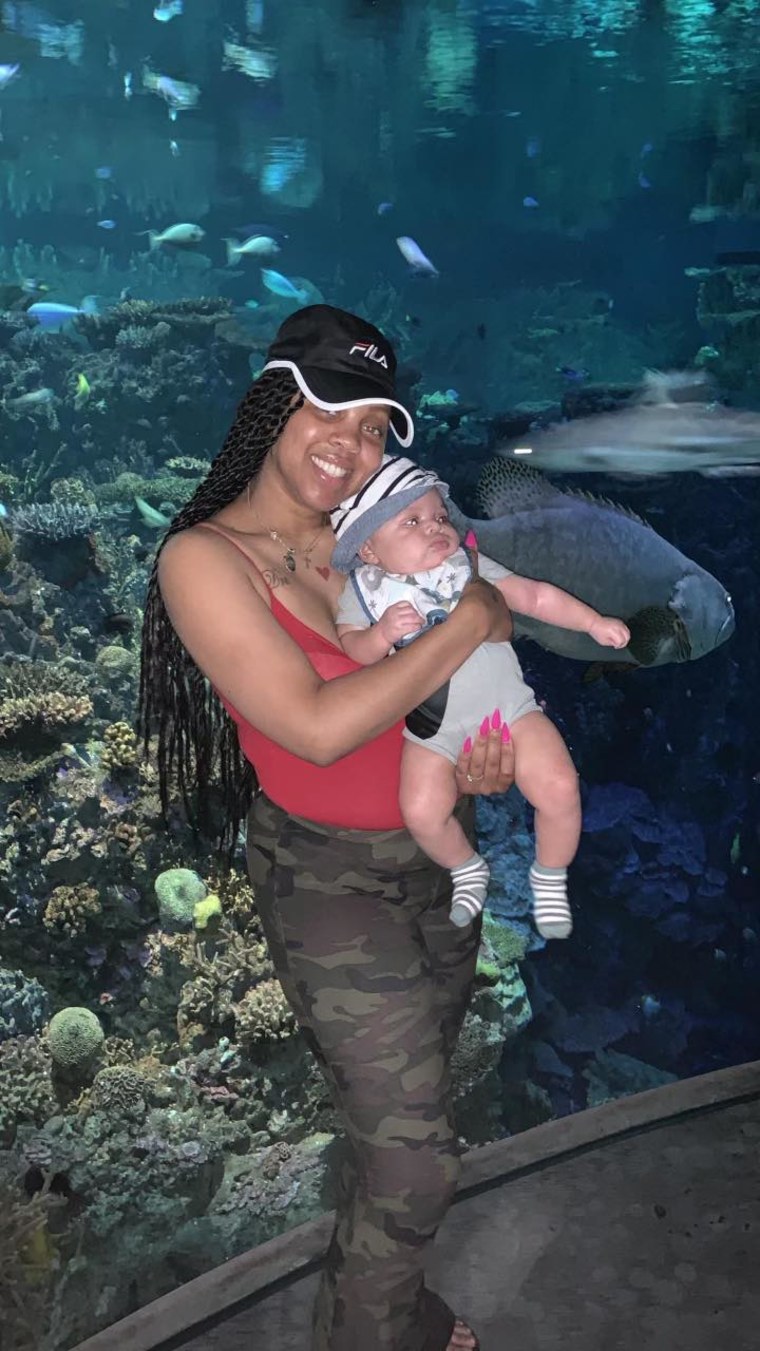 Gloria told Dateline she had a similar nervous feeling that weekend. "I had spoken to her on Saturday, and she was at work. And then she spoke with her dad and, you know, she was saying that she was gonna come over for Easter Sunday dinner. Danielle didn't show up," Gloria said. "I called her Sunday. [She] don't answer. So I'm like, 'OK, Danielle's not here.'"
Gloria knew that Danielle had worked her Saturday shift and decided to reach out to see if her employer had any information on Danielle's whereabouts. "I called the job. They said that, you know, Danielle worked Saturday, and she was supposed to be off on Sunday, which she was," Gloria said. "But she was supposed to come back on Monday, and they didn't hear from her." It was then that Gloria decided to report Danielle missing. 
Dustin Sternbeck told Dateline that the Metropolitan Police Department is actively investigating Danielle's case. "We've -- we've engaged in subsequent interviews," he said. "Detectives have spoken with the family. We've pushed out images of our missing person. But, you know, without getting into specific details, we are exploring investigative leads at this point." 
Dateline asked if foul play is suspected in Danielle's disappearance. "I don't think, right now, we're at a point where we can eliminate any particular action," Sternbeck responded. 
Those close to Danielle did mention that she had been involved with some people they felt didn't have Danielle's best interests in mind. Gloria says she reached out to a man with whom Danielle had been recently involved, who she feels may know more than he is letting on. Dateline asked Dustin Sternbeck about the individual and he confirmed that investigators have spoken with him and he has not been named a person of interest in Danielle's disappearance. "We are not at a point in the case where we could classify him as that," he said.
Both Gloria Hammond and Andre Hudson told Dateline that Danielle's son's birthday is coming up this Saturday. They insist that Danielle would never miss his special day. "She's a very family-oriented person," Andre said. "She loves her family, she loves her son, you know, fun. She likes to have fun." Stepmother Gloria had a similar sentiment. "She's very friendly -- very friendly. Always talking to, I mean, anybody," she said with a laugh. "My God, she's just gorgeous. And she loved to dance and --. My God, she -- she's just a happy person."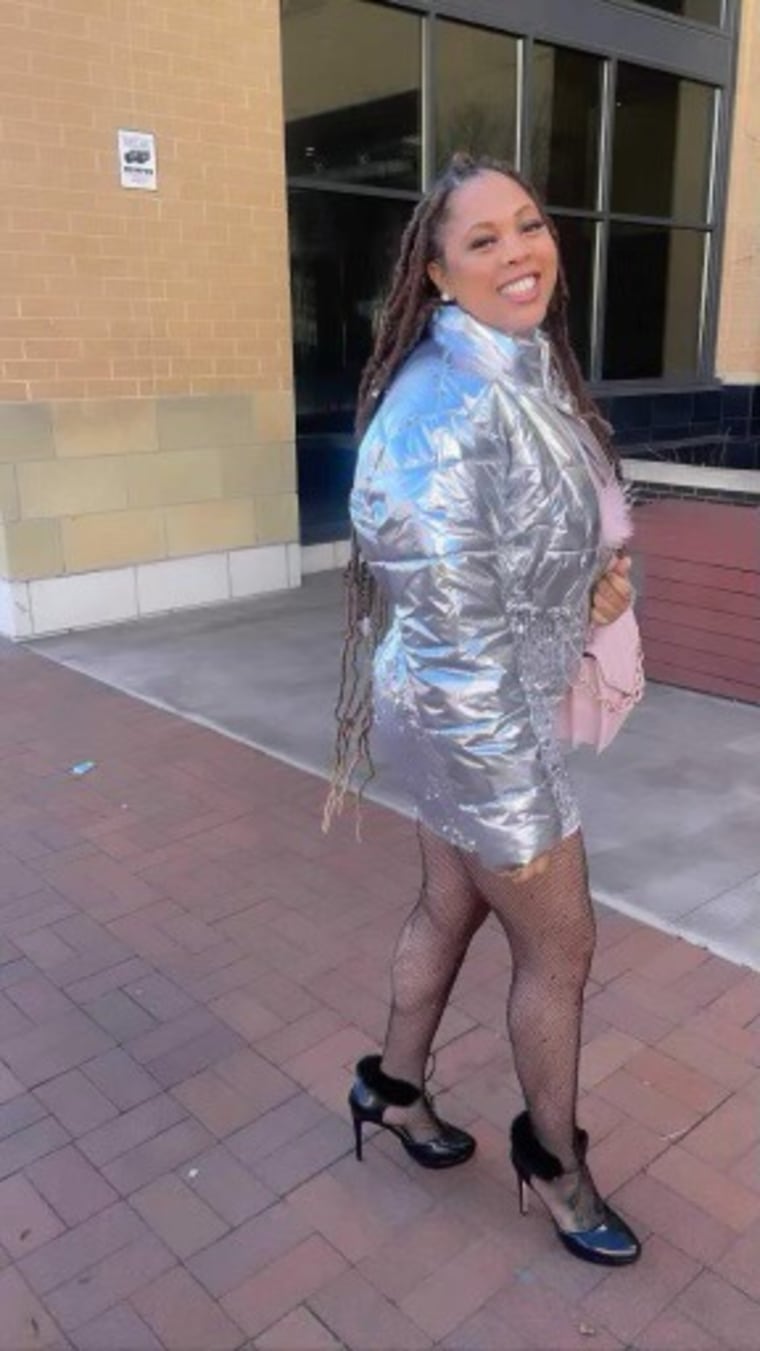 Danielle's friends and family have been posting on social media since she vanished and are asking others to spread the word. "I reached out to everybody that, you know, I know is on social media," Andre said. "And just said, 'Hey, can you repost this?'" 
Dustin Sternbeck said the Metropolitan Police Department has been working to get exposure for Danielle's case, as well. "I mean, certainly we're continuing to explore all investigatory leads. But -- but really, our concern right now is maximizing exposure of this young woman's photo so that, you know, if anybody out there does identify or see her, that they are reporting that information over to our detectives so they can run it down." he said. "I think that stuff helps significantly." 
Gloria Hammond says her stepdaughter wears her brown hair in braids and she has hazel eyes, details that are not reflected accurately in the Metropolitan Police Department's poster for Danielle. She is 5'6, 150 lbs., and has a red heart tattooed on her chest. 
Anyone with information regarding the whereabouts of Danielle Moss is asked to contact investigators at (202) 727-9099 or send the agency's tip line a message at 50411.