"He was so excited that he was getting ready to have his first child," Shakita Turner told Dateline. "He went missing just a few months before she was born."
On March 20, 2022, Shakita's cousin, 30-year-old Byron Edwards, disappeared from Knoxville, Tennessee.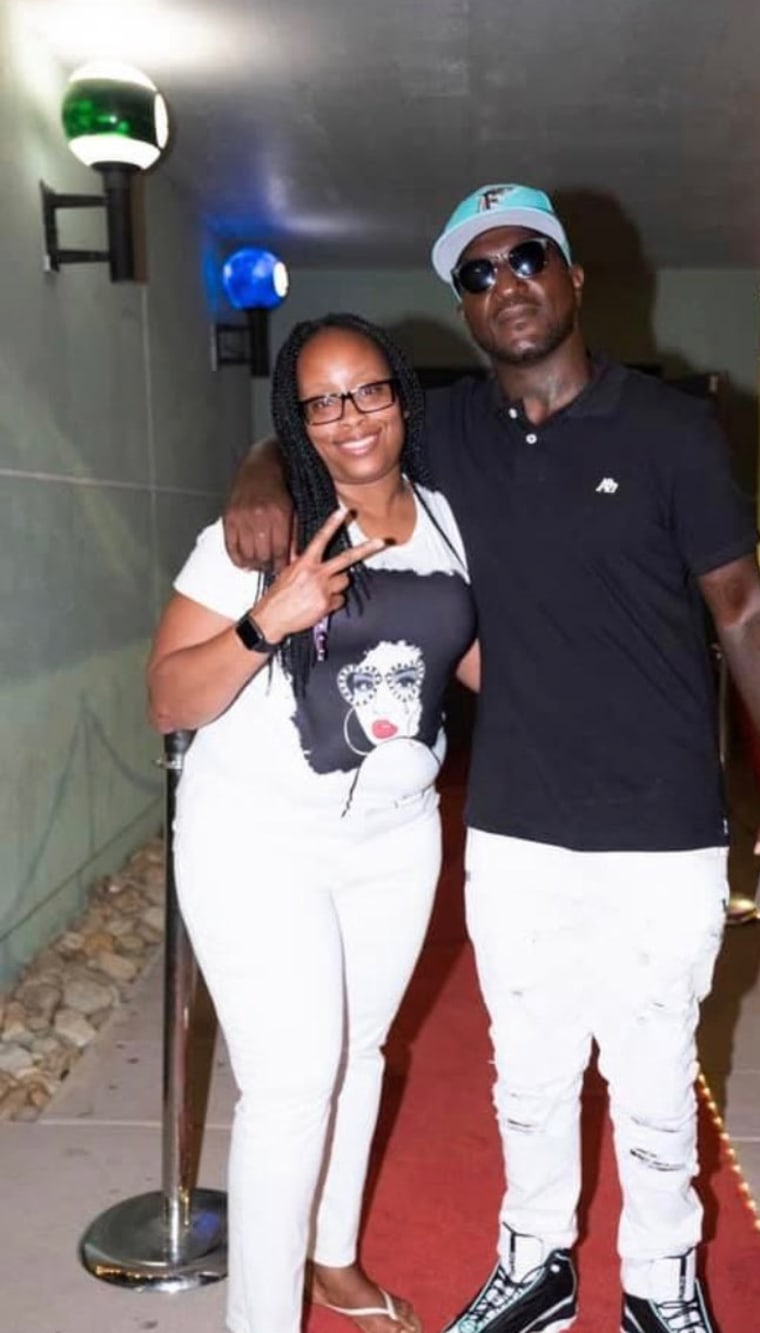 Shakita told Dateline that Byron was born and raised in Knoxville. "We have a very large family, and we are very family-oriented," Shakita said. "[Byron] kind of just kept to his family."
Shakita told Dateline that she and her cousin are extremely close. "Even when we grew up, he would come to the house and check on me and stuff," she said. "He's always got the brightest smile on his face that even when you're having the worst day — it'll brighten up your day."
At the time of his disappearance, Byron was living with his grandmother, Marilyn Hamilton, in northwest Knoxville.
Marilyn told Dateline that she last spoke to her grandson on March 19 — the day before he disappeared. "I had called him that Saturday to remind him he was going to church with me," she said. "He went to his girlfriend's house, and he told me he would be back."
But Byron never came back.
Dateline spoke to Byron's girlfriend, Kanesha Bond. "[I've] known him over five years — we were together for two," she said. "He was a gentleman — very sweet."
Kanesha told Dateline that Byron was excited when he found out that she was pregnant. "He found out on his birthday," she said. "He was really happy about it."
According to Kanesha, Byron was at her house, in east Knoxville, on Sunday, March 20. She said that around 4:30 p.m., Byron wanted to go back to his grandmother's house and was looking for someone to take him. "Normally, he calls someone to come and get him," she said, adding that no one was able to pick him up. "I was tired — so he kind of left out and started walking."
He was about 10 miles away from his grandmother's house.
Marilyn Hamilton told Dateline that her grandson doesn't drive and had called his brother earlier that day to get a ride. "It was my other grandson's birthday and so he told him that he's out having dinner — soon as he's finished, he would be out there to get him," Marilyn recalled. "But when he went over there to get him — the girlfriend said he had left out the back door walking."
Byron hasn't been seen since.
Marilyn told Dateline that she knew right off the bat that something was wrong. "Byron always answers the phone for me," she said. "If we don't talk in a day's time, we'll talk the next day."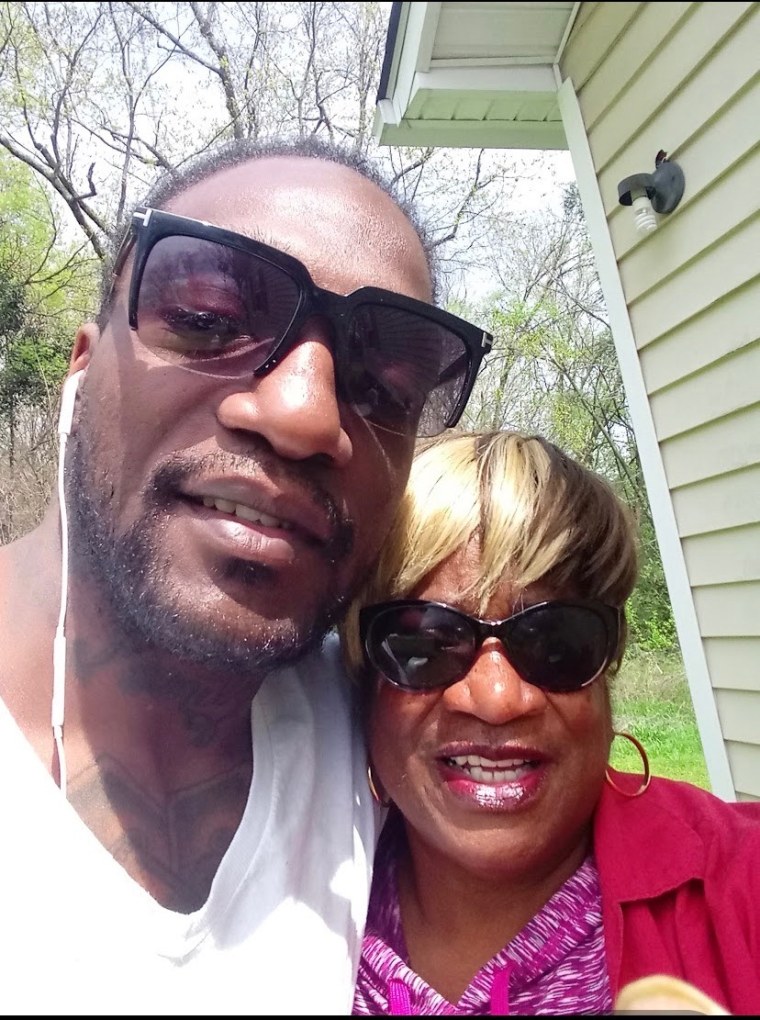 But Marilyn said she tried calling Byron multiple times in the days following his disappearance and got no answer. "It's not Byron to not answer the phone or miss church," she said.
Byron also missed an important doctor's appointment for his baby that week, Marilyn said. "They found out that the baby had a rare heart condition and they had to go to Nashville for the baby's doctor's appointment," she said. "Right before the baby's last appointment — that's when Byron went missing."
Kanesha Bond assured Dateline that Byron would never have missed an appointment for their baby. "He was always there, every appointment," she said.
But Byron never made it to the appointment and on Tuesday, March 22, 2022, his family reported him missing.
The Knoxville Police Department is investigating Byron's disappearance. Detective Christopher Bell told Dateline in an email that he was last seen on March 20, 2022, when "he walked away from the area of… Riverside Drive into the woods at around 6:30 pm." According to the detective, his office has conducted multiple searches of the area "with the assistance of specialized K-9 units, but Byron was not found, nor was any evidence of his possible whereabouts recovered." He added that, "they have also followed up on multiple leads of individuals with possible information regarding Edwards' whereabouts, but those efforts did not provide any additional clarity on the situation."
Detective Bell said that his office has "reached a point where they need new information from somebody who could know where Byron is or if something happened to him."
Byron's cousin, Shakita, told Dateline that family and friends tried searching for him, as well. "We tried searching and walking that area," she said. "But we didn't find anything."
Marilyn told Dateline that Byron's cell phone is one of the only things he had on him at the time of his disappearance. "He left everything at home except for he had one card on him," she said, noting that that card hasn't been used since he vanished.
Marilyn said that her family is hoping the police will be able to obtain Byron's cell phone records. And maybe, find more answers about what happened to him. "We've been waiting on that since last year," she said. "They said they don't have any new leads."
According to Det. Bell, his office was able to obtain Byron's cell phone records through a search warrant, but the results were inconclusive. "The only information gained was that his phone was last pinged on View Park Drive," he wrote. "Without the phone in possession, we can't get more reliable information."
Marilyn told Dateline she doesn't know what could have happened to her grandson. "I have so many speculations," she said. "And you know, you don't want to accuse anybody."
Byron's cousin, Shakita, told Dateline she isn't sure either. "We just don't have no information, no clues or anything," she said.

In the meantime, Byron's family has vowed to keep fighting for answers and hopefully, bring Byron home to his baby daughter -- Blessing.
"She came the 14th of April [2022]," Byron's girlfriend, Kanesha told Dateline. "He has a daughter who's 1 now. He just needs to come back home."
Byron is 6'1", 205 lbs., and has black hair and brown eyes. According to Marilyn, her grandson is on several medications for seizures and ADHD that she said could possibly affect his memory.
"Blessing needs to hear her father's voice and to see his face," Marilyn told Dateline. "We miss him, and we love him very much. He's a vital part of our family."
Anyone with information about Byron's whereabouts is asked to call the East Tennessee Valley Crime Stoppers at 865-215-7165.