"It's like he vanished out of thin air," Tamecka Harris told Dateline. "They cannot find any sign of him."
Tamecka's son, Corey Daniely, has been missing for nearly three months. The 33-year-old was last seen on August 7, 2023, in Kerman, California, west of Fresno.
It was his birthday.
Tamecka told Dateline that she raised her six children in San Diego. Corey is the second oldest. "Corey is and always has been a free spirit," she said. "A very friendly young man, very gifted, very talented in music."
"It's like anything he touched -- any instrument he touched -- he just automatically had a gift for," Tamecka gushed. "He played the drums and a piano and then just one day — next thing I know, he's playing a guitar and recording music."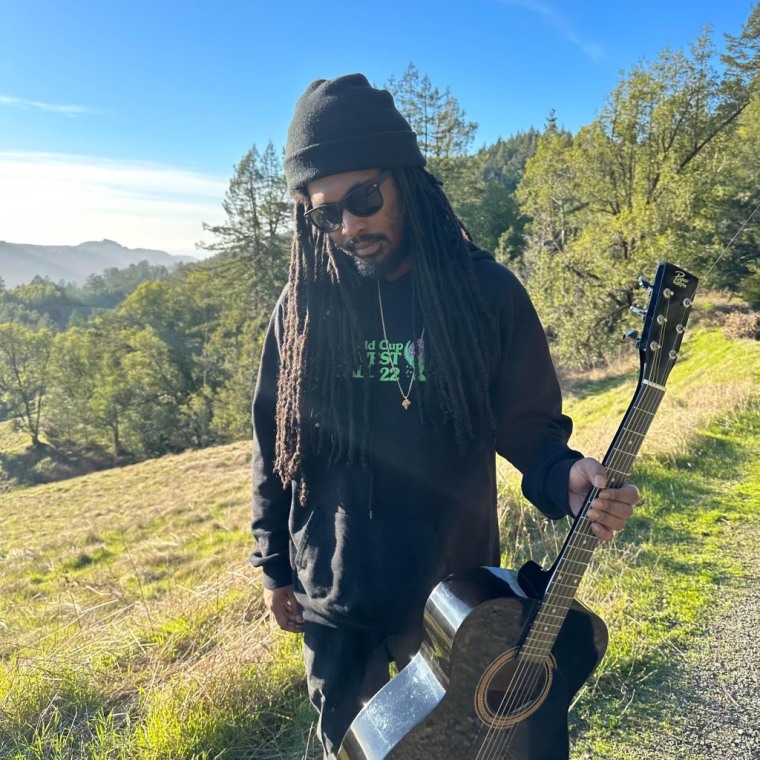 "Corey had a band called 'Crumb Dread,'" Tamecka said. "It was kind of named after him because he had long dreadlocks."
At the time of his disappearance, Corey was living in Santa Rosa with a roommate.
Tamecka told Dateline she spoke to her son on July 26. "I was at work and I got a random text — 'Hey, Mom. Can you Cash App me $10?'" Tamecka recalled. "I said, 'You have a birthday coming up on August 7. I'll send you some nice little birthday cash to spend and I'll send you more after your birthday."
Tamecka said she ended up sending Corey money on July 30, a little bit early. "I had shot him a text, and I was like, 'Son, hey, there's your cash. I love you. Talk to you again next week,'" she recalled. "He was like, 'Mom, thank you. I love you.'"
Tamecka said that Corey also told her that he was on his way to Los Angeles. "I said, 'OK, be safe.'" And that was my last contact with Corey."
A week later, on August 7, Tamecka texted her son for his birthday. "I didn't get a response," she said.
Initially, she said she didn't think anything of it. "I'm like, 'Maybe he's having fun for his birthday. He'll respond later,'" she said. But when Tamecka woke up the next morning, there was still no text from Corey. "He didn't even look at the message," she said.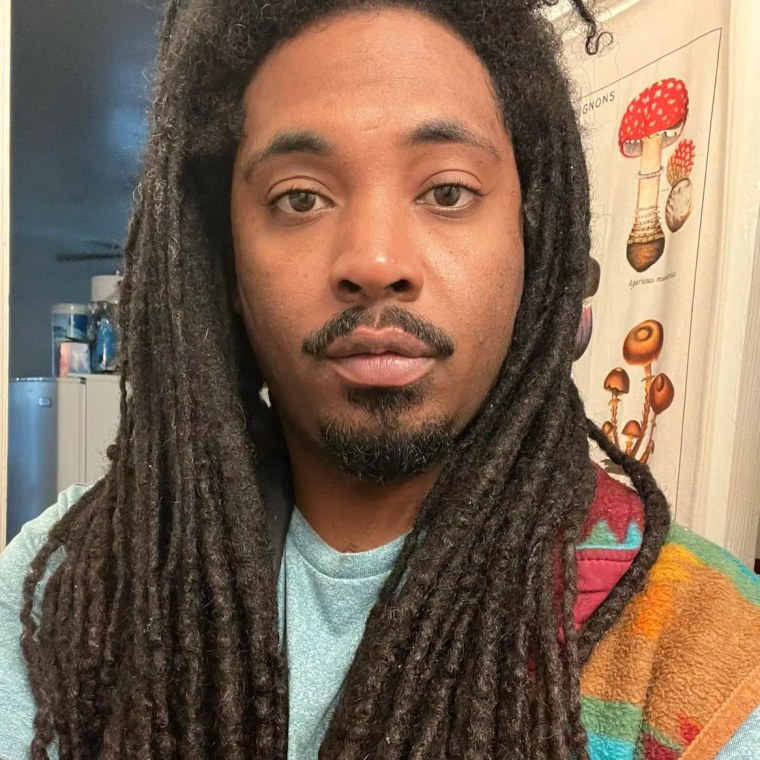 Then Tamecka got a concerning text from her daughter. "My daughter screenshot a message that came across my son's Facebook page," she said. "It was a message from a guy saying, 'Hey, has anybody seen Corey? Get in contact with me and let me know because I have his phone. I have his backpack.'"
Tamecka told Dateline she reached out to the person who made the post. She said he told her that Corey was at a house in Kerman around 3 a.m. on August 7. "He said [Corey] and one of the guys at the house… got into an argument," she said. "He said Corey got mad, walked out the house, walked away."
"I said, 'Well was Corey bleeding when he walked away?' [He said], 'No, he wasn't bleeding,'" Tamecka recalled. "I'm like, 'Well, were they pushing, shoving? Did they throw fists? What happened?' He would not give me a straight answer."
Tamecka said the man also told her that her son left the house with no shirt on. "Neither of my sons — none of them would go without a shirt," she said.
Kerman is about two hours away from Los Angeles. Tamecka told Dateline that she wasn't sure why Corey was in Kerman but believes someone drove her son there from LA. She said her son is unfamiliar with the area. "He did not frequent the Central Valley of California," Tamecka said. "There's really nothing there except cornfields and orchards."
Tamecka told Dateline the man she spoke with suggested that Corey might have hitchhiked back to Santa Rosa from Kerman — a nearly four journey. "I just didn't feel right after that," she said.
Dateline reached out to the man Tamecka said she spoke with about that night but has yet to receive a response.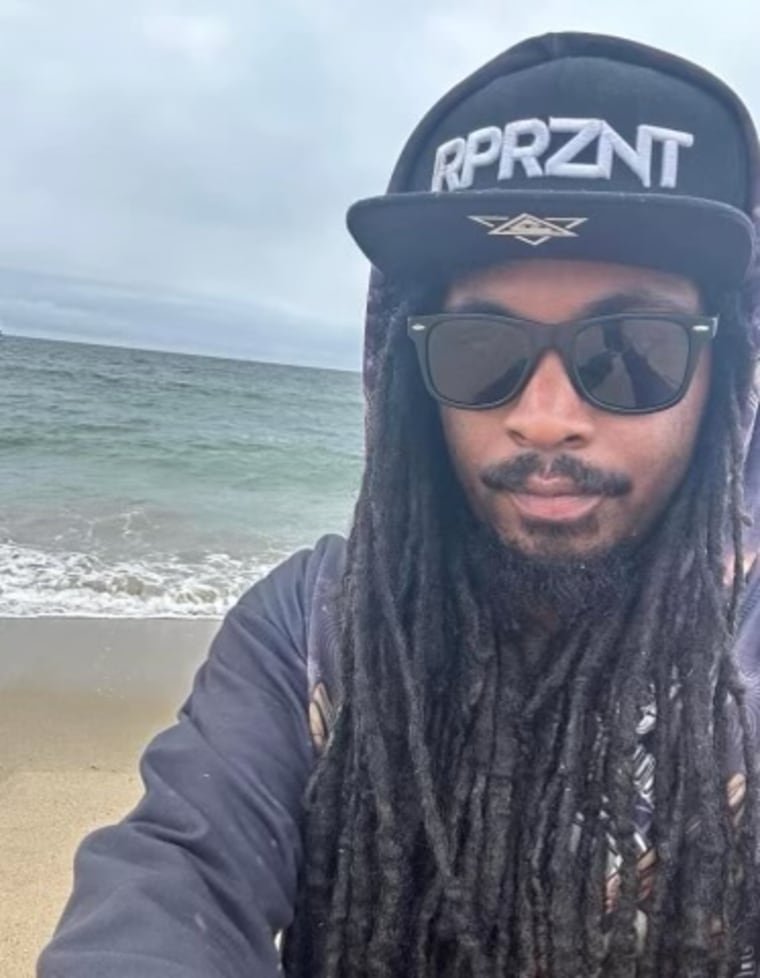 On August 9, Corey's family reported him missing.
The Fresno County Sheriff's Office is investigating Corey's disappearance. Public Information Officer Tony Botti told Dateline in an email that on August 4, Corey and a friend were dropped off at a home along the 2500 block of South Bishop in Fresno County. He said the friend knew people staying at the home.
According to Officer Botti, Corey was last seen at about 3 a.m. on August 7 leaving the home on foot walking northwest, toward the city of Kerman. He noted that "it is not clear what caused him to walk away."
Officer Botti told Dateline that the Fresno County Search and Rescue Team conducted multiple ground searches centering out from the location where Corey was last seen. "Those searches included deputies and volunteers on foot, cadaver dogs, drones, and off-road vehicles searching for an approximate six-mile diameter from the last known location. The off-road vehicles enlarged the search area to an approximate 14-mile diameter," he wrote. "On one of the search days the search and rescue unit totaled 33 members. Our search area consisted of orchards, vineyards, open fields, canals, ponding basins, homes and outbuildings."
A search warrant was also conducted of the home. "Evidence was collected, which is still being forensically processed," Botti said.
The officer told Dateline that detectives have interviewed several people who might know something about Corey's disappearance. At this time, there are no persons of interests in Corey's case, however authorities do suspect foul play. "This is due to Corey being an active person who either speaks with people or attends events on a regular basis, so it is strange for him to no longer be seen or heard from," Officer Botti said.
Tamecka told Dateline that Corey's band had a performance on August 11 in the Bay Area. "I said, hopefully, 'Let's cross our fingers that he will show up at his performance,' because he never missed a performance."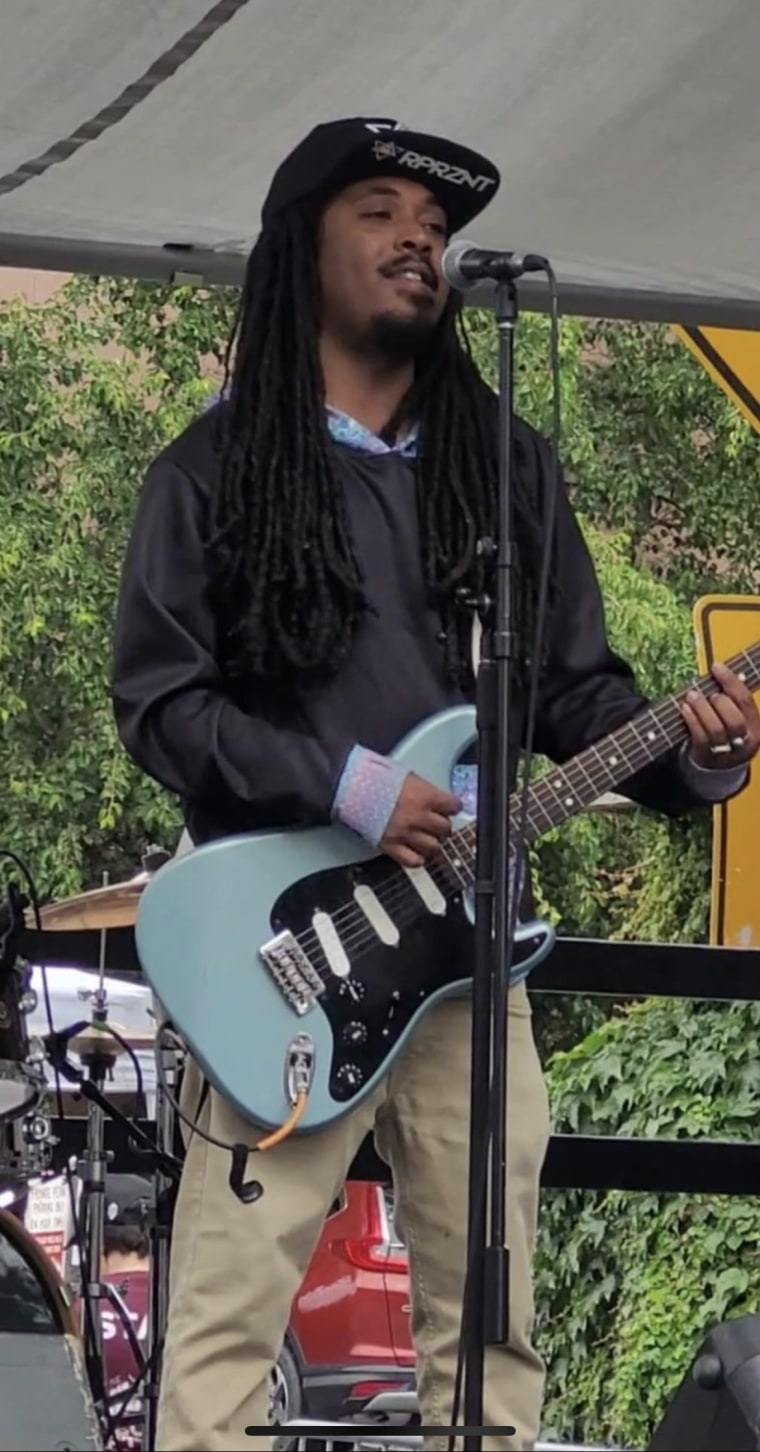 But Corey never showed up.
Tamecka lives in Illinois, but two of her other children live in California and immediately went out to search for Corey. "And then when I went up there. I searched Kerman. I searched the farm fields. I went into the city," she said. "I looked around trash dumpsters. I went into Fresno. I drove around Fresno. I looked into homeless camps."
The Fresno County Sheriff's Office searched, as well, she said. "They had drones… they had cadaver dogs," she recalled. "They had everything out there and it's like he vanished out of thin air."
Tamecka told Dateline she believes her son was met with foul play and that several people are involved. "This case is just really crazy," she said. "I mean, the whole thing is just weird."
One thing Tamecka said she knows for sure is that Corey would never leave his family, especially his 1-year-old son. "He has a son who will be 2 years old in February," she said. "His son has started walking. That's something he would have been so excited about."
Tamecka told Dateline that Corey has always stayed in contact with her, as well. "My birthday was October 11. He is always the first one of my children to contact me to wish me a happy birthday," Tamecka said.
Tamecka's birthday came and went. Corey never contacted her.
Despite that, Tamecka hasn't yet lost faith. "I always have that little bit of hope that he will make his way back to me," she said. "I guess because of that parent-child bond, I always have that hope that he will."
Corey is 5'8", 190 lbs., with brown eyes and black hair. He was last seen wearing red sweatpants, no shirt, and Nike shoes.
Anyone with information about Corey's disappearance is asked to contact the Fresno County Sheriff's Office at (559) 600-3111.