UPDATE: On May 5, Nefataree's mother, Charlene, told Dateline in a text her daughter has been found dead.
According to Charlene, Nefataree's remains were found on May 4 around 6:40 p.m. off Gold Creek Rd. in Missoula. She said it was just a few miles away from where her daughter had been dropped off.
No additional information is available at this time.
---
"I just need to find my baby," Charlene Bartell said, tearfully. "I need some answers."
Charlene's daughter, 26-year-old Nefataree Bartell, was last seen on February 21, 2023 in Missoula, Montana.
Charlene told Dateline that she raised her two children in Missoula. Nefataree is the youngest. "[It's] a lot of river rafting, hiking in the mountains, fishing," Charlene said of Missoula. "Just a lot of outdoor activities."
According to Charlene, Nefataree always enjoyed everything Missoula had to offer. "I would teach her how to drive in the mountains when she was younger," she recalled. "She liked to hang out with her friends."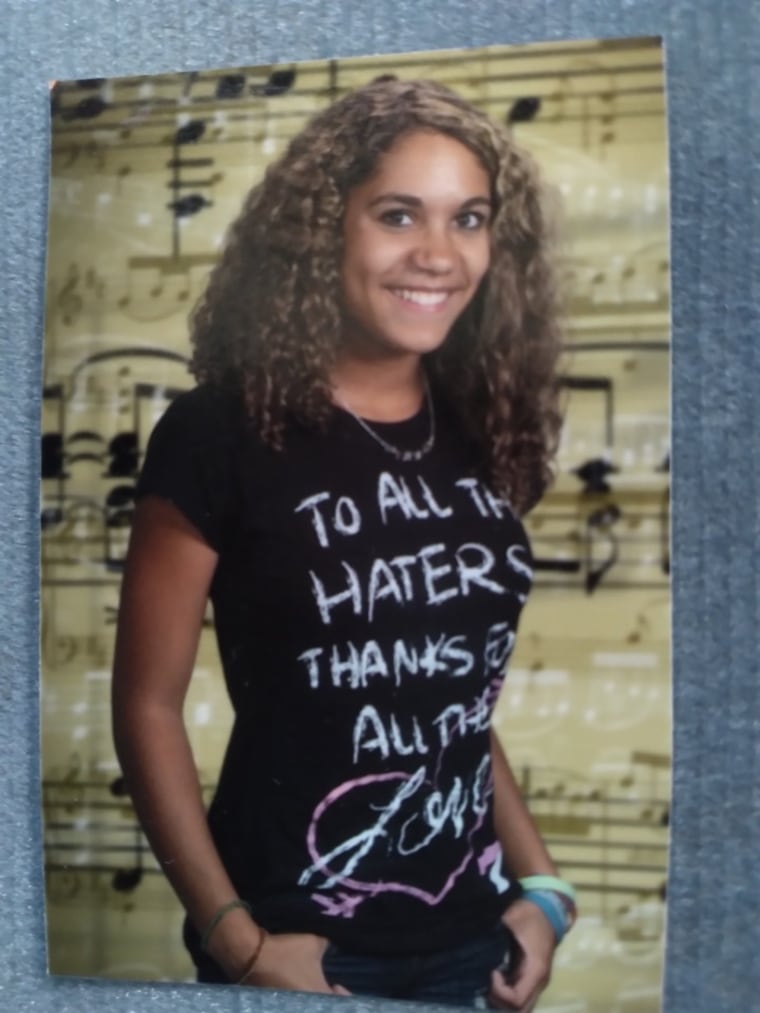 But as Nefataree grew older, Charlene said her daughter's priorities shifted. "When she had her kids, of course, that was her responsibility," she said. "She loved taking care of her kids."
Nefataree has two young children. She was also seven months pregnant with her third at the time of her disappearance. "She was really excited to have the baby," Charlene told Dateline. "Motherhood was really important to her."
In February, Charlene said Nefataree was living at an apartment in Missoula with her youngest son. Nefataree's eldest son lives with his father full-time.
Charlene told Dateline she last spoke with her daughter on February 15. She said the two discussed Nefataree's plans to move in with her in Condon, Montana — about an hour away from Missoula. "She was excited," Charlene recalled. "Then, the next thing you know — that was it. She was gone."
A few weeks went by, and Charlene said she hadn't heard from her daughter. "It's not unusual for my family and I not to talk to her for a couple of days," Charlene said. "[She's], you know, 26."
But then on March 9, Charlene received a concerning call from Detective Jeff Lloyd of the Missoula Police Department. She said the detective told her a friend of Nefataree's had reported her missing. "[The friend] hadn't heard from my daughter in about a month," Charlene said.
According to Charlene, Nefataree's youngest son, who lives with her, had been staying with his paternal grandmother since February 20 — she hadn't heard from Nefataree either. The grandmother "was concerned about that," Charlene said. "That's the longest [Nefataree] has gone without talking to her youngest son."
Charlene said she searched her daughter's apartment and what she saw worried her even more. "That's absolutely not like her -- to leave her wallet and her phone, her keys, her Apple watch," she said. "There was a full pizza sitting on the counter with one piece missing. It was just definitely not like her."
Charlene told Dateline her daughter's door was also open — a telltale sign to her that something was wrong. "She was so paranoid. She always locked her door," she said. "I knew that something had happened."
Detective Jeff Lloyd with the Missoula Police Department told Dateline in an email that Nefataree was last seen during the late morning hours of February 21, 2023, near MT Highway 200 East and Gold Creek Rd in Missoula.
According to the detective, "she was walking with her dog eastbound on MT Hwy 200 E in East Missoula while it was snowing. A passerby saw her walking in the snow and offered her a ride." He went on to say that, "Bartell then requested a ride to a cabin she located on an online map in the area of Primrose Meadows up Gold Creek Rd." He noted that the cabin no longer exists and was demolished prior to Nefataree's disappearance.
Charlene told Dateline she spoke with the woman who gave her daughter a ride that day, who told her that she dropped Nefataree off at a mile marker off Gold Creek Road around 3 p.m. but "had a bad feeling" about Nefataree hiking her way up to a cabin.
"She went down the highway and immediately called the sheriff's department because she was concerned," Charlene said. "She felt like the sheriff's department needed to do a wellness check."
Charlene said that her daughter's dog, Nova, was found in the mountains on Gold Creek Road on March 1, but Nefataree was nowhere in sight. "Nova survived eight days. No frostbite. No nothing," she said. "It's like someone housed her, someone took care of her. It's like these puzzle pieces up in the mountain."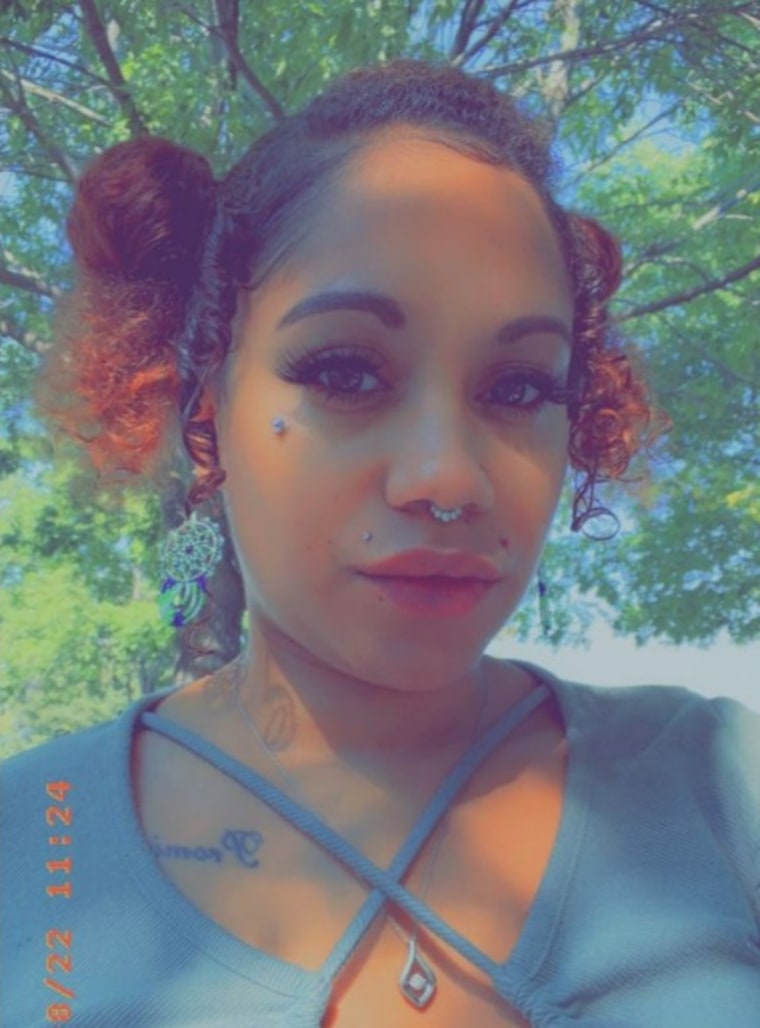 Detective Lloyd told Dateline that Nefataree's case is an ongoing investigation, and did not indicate whether foul play is suspected in her disappearance. He did state that those in Nefataree's inner circle have been interviewed. No persons of interest or suspects have been named in the case. Detective Lloyd said the Missoula County Sheriff's Office is leading the search efforts for Nefataree in the Gold Creek area.
According to an April 27 Facebook post, Missoula County Search and Rescue announced that they are now able to access the Gold Creek area in the search for Nefataree. The post goes on to say that "weather elements and a large snowpack in the area has been problematic in previous search efforts" and that "aerial searches have been done in the interim. With more favorable conditions, Missoula County Search and Rescue has begun a foot and canine search, utilizing other resources where they are most effective." The post notes that approximately 206 miles and 309 search hours have been recorded since Nefataree's disappearance.
Although Charlene said she is grateful for the search efforts, she said that she thinks more can be done towards the investigation. "This is my daughter and grandbaby we're talking about," she said. 
What keeps Charlene going, she said, is the community she found through the 'Help Find Nefataree Bartell' Facebook page, which is dedicated to pushing for answers in her daughter's disappearance. "I'm just so blessed to have my friends on Facebook that are helping me and, you know, reaching out and spreading the word," she told Dateline.
Nefataree's child would have been born last month. "It was gonna be around the third week of April," Charlene said, adding that her daughter didn't know the gender of the baby and had no names picked out, either. "She was thinking a girl, she didn't know for sure yet," Charlene said.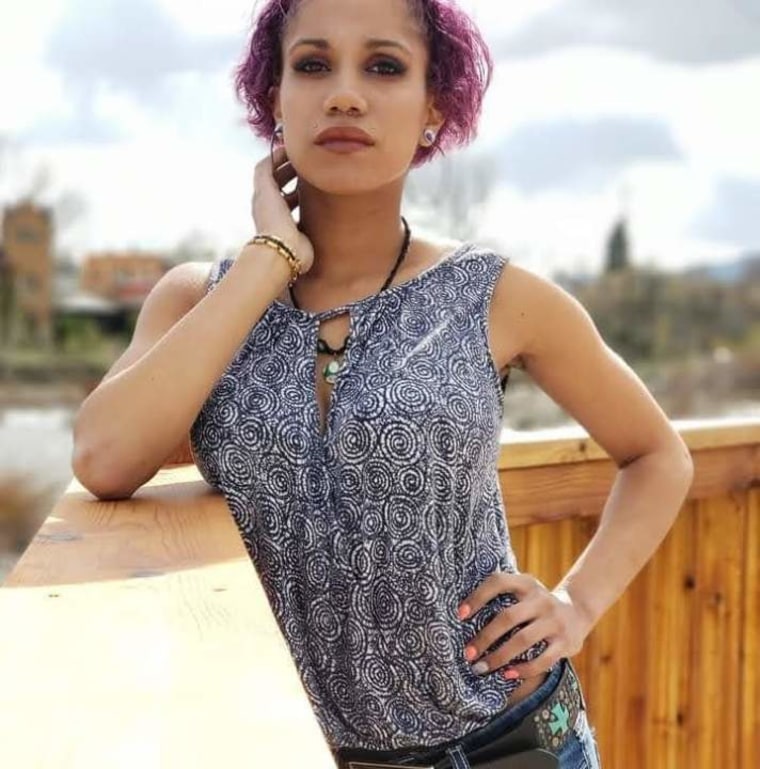 It is now May 2nd and Nefataree and her baby are nowhere to be found.
Nefataree is about 5'1", 110 lbs., and has curly hair. She has facial piercings and light brown skin. She was last seen wearing a black beanie cap, black coat, purple skirt, leggings, and athletic shoes. And according to Charlene -- she's beautiful.
Anyone with information about Nefataree's disappearance is asked to call 406) 552-6300 Missoula Police 24 Hour desk or Five Valleys Crimestoppers tip line at (406) 721-4444.