On Friday, March 31, 2023, Lackawanna County District Attorney Mark Powell announced the arrest of 37-year-old Justin Schuback for the murder of Robert Baron, a 58-year-old Pennsylvania man who has been missing for six years.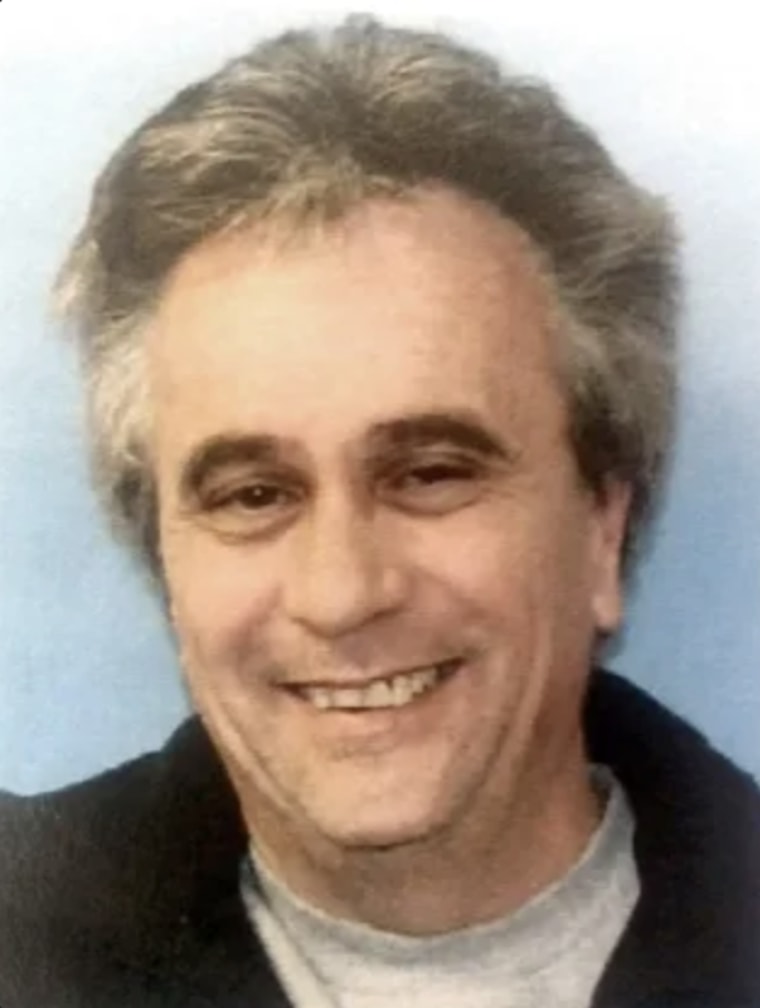 "The Baron family has waited a long time for justice to occur and no one in law enforcement is going to say or do anything to jeopardize the successful prosecution of this case," DA Powell said at a press conference Friday in which he revealed few details of the investigation.
Robert Baron, the owner of Ghigiarelli's Pizza in Old Forge, Pennsylvania was last seen on January 25, 2017. The next day, it was apparent that a violent assault took place at his restaurant. Dateline reported on Robert's disappearance in our "Missing in America" series in 2020. 
At the time, Robert's daughter Brittany Baron told Dateline that their family was dedicated to finding Robert. "We keep searching for answers and we keep searching for my father," she said. 
And now, more than six years after the 58-year-old local business owner vanished, the Baron family has some answers. 
"No one in law enforcement ever gave up trying to solve this mystery," DA Powell stated in the press conference Friday. "We sincerely hope that today is a day that the Baron family can begin to start to move forward and find some relief and closure." 
Last week, the DA's office posted on Facebook that authorities "discovered human remains in the Connell's Patch section of Old Forge." The remains were sent out for DNA testing and the results came back as belonging to Robert Baron. According to the DA, the coroner believes the cause of death was blunt force trauma, but they are awaiting a final report from an expert to confirm the opinion.
District Attorney Powell went on to commend the efforts of all of the investigative teams, including the FBI, Old Forge detectives, and the Pennsylvania State Police. "What I observed over the last few days, was truly amazing," he said. He added that he would like to thank "the New York State Police and their cadaver dogs, for actually finding Robert's remains, six years after he was left in the woods." 
"This truly was a team effort -- a successful team effort. With all law enforcement working hand in hand in order to resolve that case that had lingered on far too long for the Baron family," DA Powell stated. 
The investigation revealed that Schuback had been friends with Robert's son, Bobby. DA Powell also stated that the motive may have been a "burglary gone bad."  
Robert's daughter Brittany told Dateline that they are grateful for the support they've received. "At this time, the only statement my family and I would like to make is a thank you to everyone who has helped us get here, for everyone's support and keeping my father's story in the spotlight." 
On the "Finding Robert Baron" Facebook group Saturday, the family wrote a post echoing that sentiment. "We would like to sincerely thank everyone for their continued support through out the last 6 years." They added that they would be holding a vigil the next day in Pagnotti Park. 
NBC affiliate WBRE reported that "Dozens came out with candles lit to honor the well-known and beloved Old Forge business owner" at Pagnotti Park on Sunday night — not far from where Robert's remains were found. Robert's cousin, Deacon Jim Rose, spoke at the vigil on behalf of the family. "We can start to work on missing him. We can start to work on the sadness," he said. "We can start to work our way through that because that's a process and that takes time."  
The Lackawanna County DA's Office posted that following his arraignment, Schuback was jailed in the Lackawanna County Prison without bail. According to WBRE, Schuback's preliminary hearing is scheduled for April 10. Dateline was unable to determine if Schuback currently has an attorney.
If you have any information regarding this investigation, you can call the designated hotline at (570) 963-6311 or email lackawannada@lackawannacounty.org.