Jacob "Jake" Tyler Hill is rarely ever seen without his sunglasses, or the bandana that he wraps around his head. His backpack and skateboard are usually somewhere close by. But on March 20, 2020, 28-year-old Jacob disappeared without any of these items.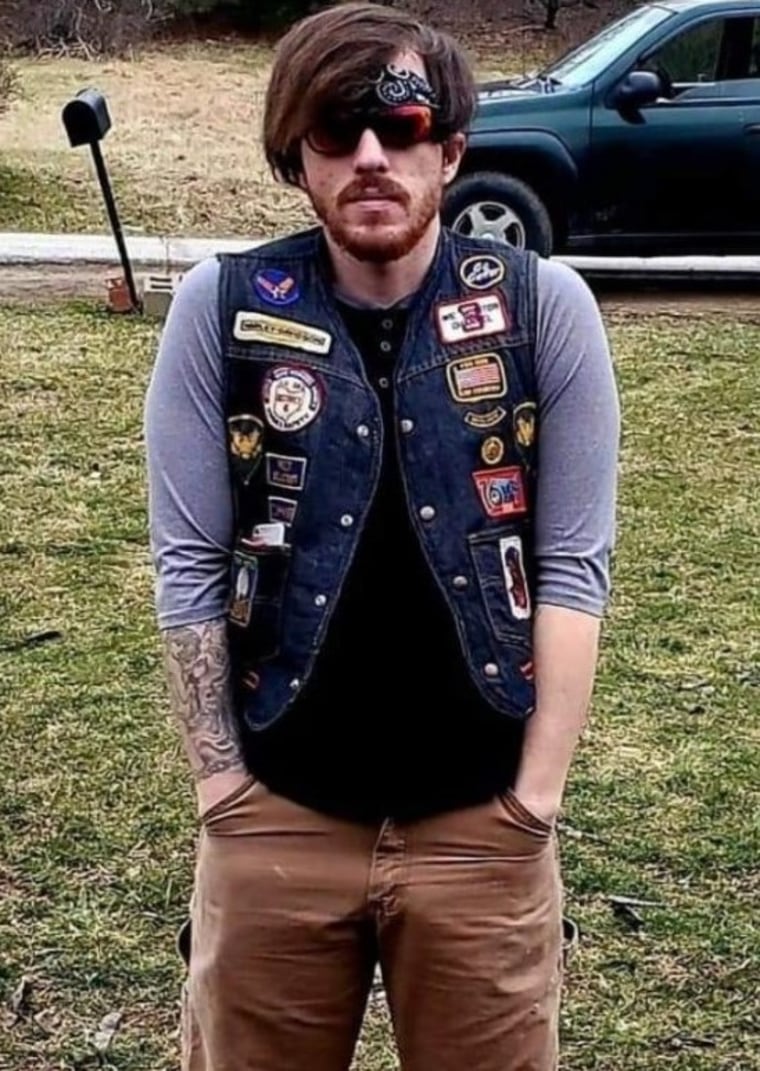 The sunglasses and bandana were left in the trailer where he lives in Hopedale, Ohio, his mother Tina Hill told Dateline. Three miles away, at his parents' house, are his backpack and skateboard.
Tina told Dateline Jacob was going to stay at their home for a while, as he was going through a "rough time" in his life. March 19 was the last time she heard from her son.
"He texted me to ask if I was home," Tina said. "I was out shopping for things for the quarantine. So his father went to pick him up and bring him back to our house." She added that Jacob did not have a car at the time.
Tina said that it was only a matter of minutes after her husband and Jacob got home that suddenly, Jacob was gone.
"It wasn't alarming at first," Tina said. "But it was later that day, when we tried to call him. But... nothing. His phone was dead. Turned off. And that's not like him. He would never want us to worry."
Tina told Dateline their calls to Jacob went to voicemail and their texts were not delivered, a sign that his phone was turned off.
"I know some people might say he walked off, but there's no way," Tina said. "All his stuff was here. Or at his trailer. He had nothing except this phone."
Tina said her son's backpack and skateboard were still at their house. The bandana he always wore wrapped around his head, along with his sunglasses, were found at his trailer.
After exhausting their own search efforts that weekend, Jacob's parents called authorities on Monday, March 23.
Sergeant John Thompson with the Harrison County Sheriff's Office, one of the detectives on the case, told Dateline they are working hard to find the missing Hopedale man.
"We're following every tip we get and are working hard to find answers for the family," Sgt. Thompson said.
Sergeant Thompson said authorities pinged Jacob's phone, which revealed his last outgoing call was made on March 19 in Hopedale, near his home. His phone has been turned off since then. Authorities initially believed Jacob was last seen on March 19 by his father, but Sgt. Thompson told Dateline new information revealed a neighbor saw Jacob and spoke to him around 2 p.m. on March 20.
In the weeks since, there have been people in the community who have reported seeing Jacob, but none of these sightings has been substantiated, Sgt. Thompson confirmed.
"He could be anywhere right now," Sgt. Thompson said. "We just really have a lot of unanswered questions."
Sergeant Thompson said they are urging the public to call authorities with any tip that may lead them to Jacob's whereabouts.
"You never know which piece of information will be what we need to find him," he said. "We just need to find answers or some kind of closure for the family."
Jacob's mother Tina told Dateline she fears something terrible happened to her son. There hasn't been any activity on his bank account and his phone remains off.
"It's what worries me the most," Tina said. "That someone did something to him. You don't just disappear. Someone knows where he is. Someone knows something."
Family members have searched surrounding areas and posted fliers all over Hopedale hoping someone will call with information they need to find him. The family is offering a $6,000 reward for information that leads to his location.
Jacob is especially missed by the kids in his family -- his nieces and nephews.
"All the kiddos love him," Tina said. "He's the fun one. The one who is always up for playing with them."
Tina says Jacob is a "kind-hearted man who would give the shirt off his back for anyone."
"If his friend was the one missing, he'd be out there searching all day and all night," Tina said. "He wouldn't give up on anyone. And we're not going to give up on him."
Jacob is described as being 5'9" tall, weighing approximately 170 pounds, with green eyes and brown hair.
Anyone with information about Jacob's whereabouts should call the Harrison County Sheriff's Office at (740) 942-2197.