For Jessica Nuñez, the last six months have been a nightmare. Her teenage daughter, Alicia Navarro, disappeared from their home in Glendale, Arizona on September 15, 2019. Now, as the coronavirus spreads at a rapid pace across the world, Jessica said she is even more terrified for her daughter's safety.
"We just need to find her. And I need to know that she is safe," Jessica said tearfully. "My girl is out there alone, without me, and now this virus… it's horrible. I just need her back home."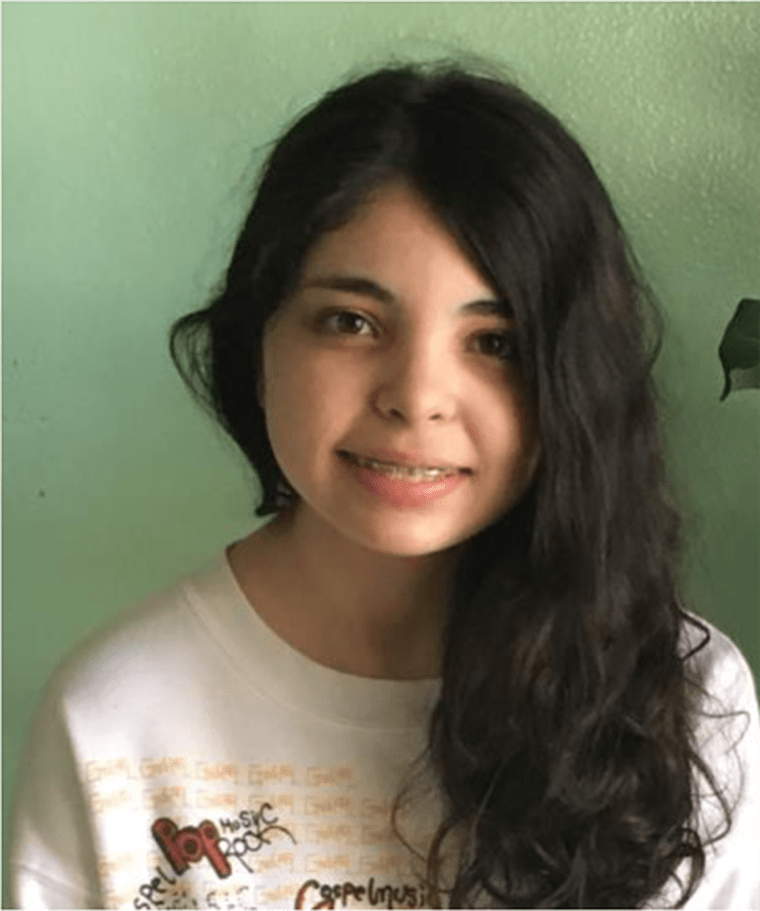 Jessica said she is especially worried because her daughter is on the autism spectrum and is known to be shy or anxious in some social situations. She takes medicine and has a compromised immune system. Jessica is worried Alicia's anxiety will also overwhelm her with the current situation.
"It's just very worrisome," Jessica said. "I've worried about her for six months. And now, this is almost too much."
In the very early hours of September 15, 2019, Jessica saw her daughter for the last time. It was around 1 a.m. and Jessica was waiting for her husband to get off work. Alicia came down for a glass of water and then returned to her room.
"She was really big into gaming," Jessica said. "She would stay up later playing games online and talking to friends. I didn't think anything of it. It seemed safe to me."
Later that same morning around 7 a.m., Jessica made breakfast for her husband and her two youngest children, Alicia's younger brother and sister. Alicia was not up yet.
That's when Jessica noticed the back door was open. When she checked the backyard, she discovered several chairs next to a wall at the edge of their backyard. Jessica had a sinking feeling that Alicia used them to jump over the wall. She checked her daughter'sbedroom. Alicia was gone.
A short time later, Jessica found a note on Alicia's desk that read, "I ran away. I will be back. I swear. I'm sorry." Alicia's laptop was also gone. But the chargers were left behind in her room.
Jessica told Dateline this was out of character for Alicia and immediately called police. She told Dateline she was extremely worried, but assumed the teen would be back in a few days.
"We're past the 6-month mark now," Jessica said. "Where is she?"
Alicia isn't a high-demand girl, according to her mother. She likes to wear the same clothes and the same shoes over and over, which her mother says is because of her autism. She only wore sweatshirts in Arizona, despite the harsh heat. Alicia wasn't fond of being out in public much or for very long. She did, however, like going to McDonald's, where her mother said she'd been eating chicken nuggets for years.
She had just started the school year at Bourgade Catholic High School and her anxiety had peaked for several days, but Jessica said her daughter never expressed being unhappy at home.
"She's a sweet girl and loves her family, and she loves to read and play video games," Jessica said, adding that the online gaming may have led to her disappearance.
Jessica told Dateline she fears an online predator from one of Alicia's gamesmay have lured her away.
"I just feel like she's in danger. She would have never been gone this long - not without getting in touch with me," Jessica said. "Someone has her and I'm so worried."
Jessica said her first goal is to find her daughter. And her second goal is to warn parents about monitoring their childrens' social media and online activity.
"It could be the difference in life or death for your child," Jessica said. "Please monitor everything they do. I don't want anyone to go through the same nightmare I'm going through."
The Glendale Police Department told Dateline it is not known at this time if Alicia was lured away or if she left on her own, but they are continuing to search for her and said they could use the public's help for new information.
"Detectives have been working diligently on bringing Alicia home safely and as quickly as possible," Glendale Police Sgt. Randy Stewart told Dateline. "She had no known means of providing for herself, which means she would need to relay on others, and on the street, that can be very dangerous."
Both family and police have pointed out that Alicia may appear younger due to her small stature and her autism.
"The longer Alicia's away from home, the more at risk of exploitation she is due to her age, stature and autism," Stewart added.
The Glendale Police Department is now working with the FBI and the Center for Missing and Exploited Children on the case. A Silver Alert has been issued in Arizona and police continue to follow all leads and tips as they come in.
A Facebook page called Finding Alicia Navarro has been created for anyone wanting to discuss the case to or provide information that may lead to her whereabouts.
"I still have hope that my Alicia will be found," Jessica said. "It's hard. So hard. But I always have to have that hope. And if anyone has seen her, I beg you to let someone know. I just hope this nightmare will be over soon."
Alicia, who turned 15 on September 20, 2019, has brown eyes, brown hair and braces. She is 4'5" and weighs 95 pounds. She may be wearing a sweatshirt, a whitewash denim overall skirt and black and white Vans-type sneakers and carrying a silver Apple MacBook Pro laptop.
If you have any information on Alicia's whereabouts, call Glendale Police at 623-930-3000.