A woman who served 31 years in the U.S. Army disappeared from her home in Farmington, New Mexico two months ago following what family described as a heated argument with her boyfriend.
Cecelia "CeCe" Barber Finona, 59, was last seen on May 30 at the home where she lived with her boyfriend, Jerry Jay, and her mother, according to Farmington Police Department spokesperson Nicole Brown.
Finona's mother told investigators the couple had been arguing that night and one of them left the house.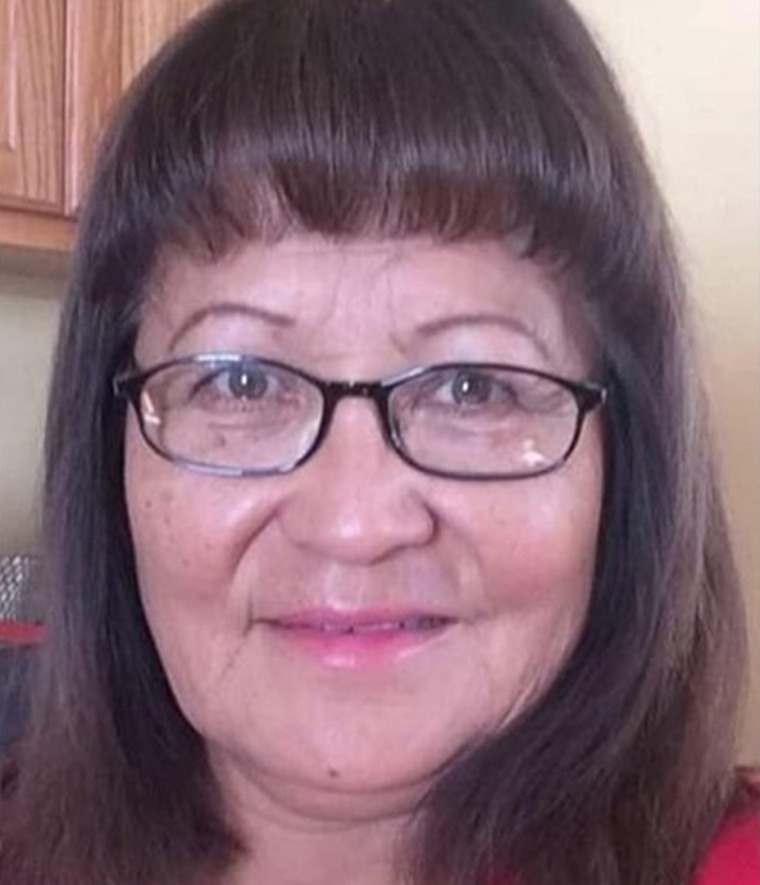 Two days later, Finona's mother realized something was wrong. Finona, along with her white Ford truck, were gone. But her purse and driver's license were left behind, court documents revealed.
Investigators say foul play is suspected in her disappearance.
On June 5, police got a hit. Jay had used a debit card at an ATM in Las Vegas, Nevada. The card belonged to Finona, police said.
He also used her cards in Farmington, New Mexico, Window Rock, Arizona and Kingman, Arizona, police said. The total withdrawn was more than $1,200.
Jay, 57, was arrested and charged with one count of unlawful withdrawal from a financial institution. He remains in jail in Reno, Nevada.
He has not been charged in Finona's disappearance and police say this is being investigated as a missing person's case.
Surveillance footage obtained at the ATMs did not show Finona with Jay, police said.
A missing person's report was filed on June 1 and the family launched searches in Farmington and the nearby Navajo Nation.
According to court documents, blood at Finona's home stretched from the bottom of the porch to the driveway and it appeared someone had tried to cover it with potting soil. A "single eyeglass lens covered in blood" also was found, police said.
"The Farmington Police Department is very concerned for the safety of Cecelia Finona," Chief Steve Hebbe said in a statement. "Based on Jerry Jay's actions up to this point, we do believe he is a person of interest in this case and holds information that is extremely important to ensuring her safe return."
Finona's daughter, Julietta Faria, who lives in Washington state, told Dateline the last time she spoke to her mother was the day before she disappeared.
"My mother and I were close, very close," Faria said. "She was my go-to person every time I got in my car. She was the one I talked to about everything -- every day."
Faria said her mother returned to New Mexico after 31 years in the U.S. Army and reconnected with Jay, who had been recently released from prison, where he had served time for second-degree murder along with two felony convictions of aggravated battery of a household member, according to court records.
The couple had known each other in boarding school.
Farmington Police are continuing to investigate Finona's disappearance.
"Missing persons cases are always difficult and the Farmington Police Department is very concerned for Cecelia's safety, as the chief stated, spokesperson Nicole Brown told Dateline. Our detectives are working around the clock on this case."
Cecelia Finona is described as 5'3" and weighs approximately 150 pounds. She has brown hair, brown eyes and sometimes wears glasses.
Anyone with information is asked to contact Detective Daven Badoni at 505-599-1005 or the Farmington Police Department tip hotline at 505-599-1068.