Paige Renkoski was a hardworking and fun-loving woman, her sister Michele Renkoski-Hollis told Dateline. In 1990, 30-year-old Paige was engaged to a man named Steve Debrabander and the couple lived in Lansing, Michigan. Paige was working as a pre-school aid while she pursued a degree in Early Childhood Development.
On the morning of May 24, 1990, Paige offered to take her mother Ardis to Detroit Metro airport so Ardis could visit Michele in Atlanta, Georgia. The airport was about an hour and a half from Paige's house in Lansing. Michele told Dateline that after dropping their mother off at the airport, "Paige planned to meet a friend at a park in Canton, Michigan. She had stopped at a gas station store of some sort, and then was headed back for her fiancé's ball game -- he played softball."
With what would have been less than a half hour left on the drive to Lansing, Paige pulled her car off on the side of I-96. Robert Getschman, a cold-case investigator in Livingston County looking into Paige's case, told Dateline, "there was no damage to the vehicle at all," so it's unclear why Paige stopped on the interstate that day. Local NBC Station, WDIV, would later report that a passerby had seen Paige outside her car with a man and a maroon minivan around 3:30 p.m. that afternoon. "We've got about a thousand tips on this case," Getschman told Dateline, "There were various iterations," he said of the sighting of the man on the shoulder with Paige, "And that is what the original team focused on."
"There were some calls that had come in around three o'clock on the 24th, a Thursday night, about the vehicle on the side of the road. So a deputy was sent out there," Getschman said. "He got the vehicle towed, thinking there was no reason to be concerned, but that it was a little odd that the car was running, with her purse inside." Getschman confirmed that no evidence was collected at the time and the scene was not originally processed as a crime scene. He told Dateline, "the deputy took the keys and found contact information in the purse, so they left a voicemail message.
Family says they can't understand why the scene was not processed before the car was towed, since "her shoes and purse were in the car, and the car was running," Nicole Hollis – Paige's niece and Michele's daughter -- told Dateline. "So now, if you were following protocol, you'd think that those are signs someone did not leave voluntarily."
Police also learned to whom the car belonged.
"They ran the tags and found that the car belonged to my mother, so they called her home and left a message," Michele told Dateline. But since Ardis was in Georgia visiting Michele at the time, the voicemail sat, unheard, for a couple of days. Meanwhile, Michele said she and her mother grew concerned that they hadn't heard from Paige since she had dropped Ardis off at the airport.
"We didn't have cell phones back then, so when we had not heard from Paige, we called her fiancé Steve and asked him to go check the messages at my mother's home," Michele told Dateline, explaining that they thought maybe someone had called Ardis with information on Paige's whereabouts. Only then did they learn Ardis's car, which Paige had been driving, had been towed. To the family, this was a total shock: They realized Paige was missing.
Getschman told Dateline that, "On Friday, the fiancé, Steve, met with police. On Saturday, they figured they better check out the car a little bit more. It was processed as a crime scene that day."
Police told the Lansing State Journal they believe Paige vanished around 4:00 p.m. on May 24, 1990, which would have been shortly after people remember seeing her on the side of the interstate near Fowlerville with that unidentified man.
"We've got a general idea of where the scene was, but we're not exactly sure," Detective Mike Frayer of the Livingston County Sheriff's Office said to the paper. "They didn't photograph the scene or do a crime-scene sketch because, at the time, it was an abandoned car, and that's how it was treated. It wasn't until later they knew what they had."
Cold-case investigator Getschman said the original team had found several fingerprints on the car, but were unable to determine to whom they belonged.
The team he is working with is comprised of all volunteers, he told Dateline. "We meet about once a week and have about three cases we actively work on. I've been involved in Paige's case for about four years now."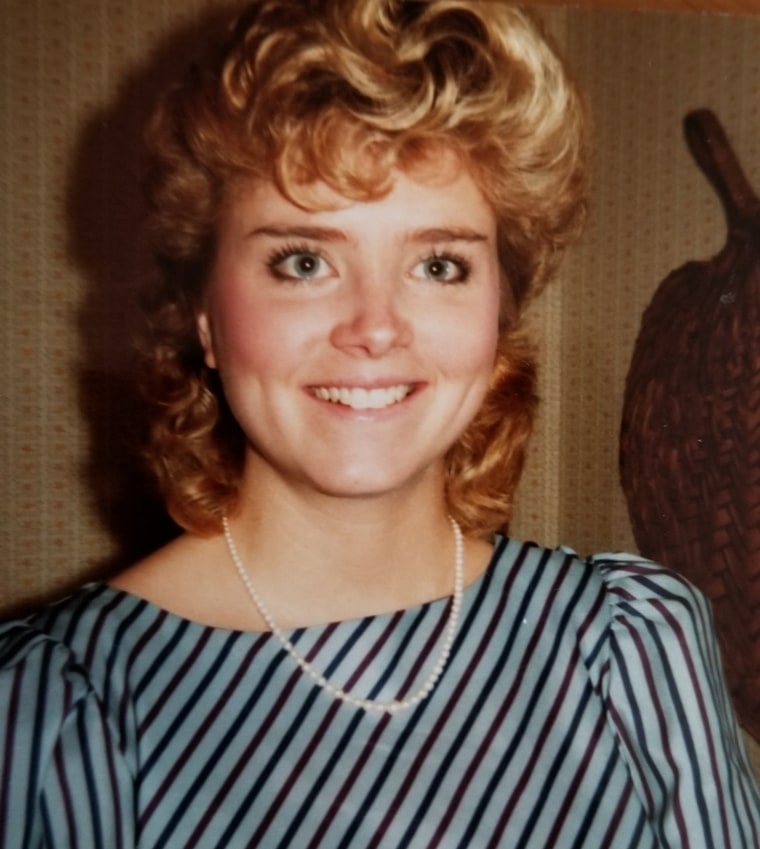 Now, nearly 30 years on, Michele is urging police to not let her sister's case go cold. "People have moved. People have died along the way. People have retired. Finding some of these people who were interviewed early on is a little tricky. We're urging our investigators to start over," Michele told Dateline. "When there is a missing person, it's different now than 30 years ago. There's DNA and different technical things that you couldn't do 30 years ago."
Cold-case investigator Getschman told Dateline, "I think there are still people out there that could have done it."
The decades without answers have been difficult for the family, according to Michele, but she says the situation inspired their mother, Ardis, to become an advocate for the missing. Michele told Dateline that their mother helped others with missing family members, attended conferences, and educated the public about missing people. Ardis died in December of 2017 without ever finding out what happened to Paige.
Michele told Dateline that she has now stepped up as the family member who checks in with authorities on Paige's case. "Since my mother passed away a year and a half ago, you know, someone's got to be the squeaky wheel," she said. "We keep in touch with [authorities] pretty regularly. We have to keep the wheel turning, even though there is not a lot of new information. People still call in after all these years. It's shocking to me how many people still call in -- after all this time. And how many people -- especially with social media now-- are following the case."
Paige's niece Nicole, who was not yet born when Paige went missing, told Dateline that her mother often talked about Aunt Paige while she was growing up. Nicole said she was warned of "stranger danger" and to be aware of where you are and your surroundings. "Since my mom started telling me about the case, it was always kind of my goal to help other people in the same situation," Nicole told Dateline. "Because I have been there myself." Nicole is currently pursuing a career in criminal justice.
Despite the passage of time, Michele said their family "will never give up."
"We will never stop looking, stop going back, or having the cold-case team go back and look over things that they've already done years ago," she said.
Paige Renkoski would be 59 years old today. Paige is described as having been 5'6" tall and weighing 125 lbs. at the time of her disappearance, with blond hair and blue eyes. She also has surgical scars on the inside of her right arm and on both knees. If you have any information on the circumstances surrounding Paige's disappearance, please call the Livingston County Sheriff's Department at 517-540-7879 or 517-546-2440.