More than six months after their son DeOrr Kunz Jr. vanished, the toddler's parents are now being considered top suspects in his disappearance by authorities in Idaho.
Officials say Jessica Mitchell and DeOrr Kunz Sr. have been "less than truthful" since the beginning of the investigation.
DeOrr was last seen on July 10, 2015 at his family's campsite outside rural Leadore, Idaho. The family says Mitchell and DeOrr Sr. had believed DeOrr's great-grandfather was watching him at the Timber Creek Campgrounds, while his great-grandfather believed the tot was down by the creek with his parents.
Lemhi County Sheriff Lynn Bowerman told Dateline it's because of DeOrr's parents' inconsistent stories that they are being named suspects at this time.
"We first became real suspicious of mom and dad after their initial polygraph tests, taken several weeks after DeOrr went missing. Then this past weekend, when the FBI handed over their reports and interviews, that's when we made the decision to inform the public," Sheriff Bowerman told Dateline.
A private investigative firm hired by the family has now handed over their findings in the case to authorities. Klein Investigations and Consulting was hired late last year and reportedly conducted more than 80 interviews and spent 500 man-hours on its investigation.
The head of the firm has said the investigation concluded that DeOrr is most likely deceased-- either murdered or by accident. A news release from the group said they ruled out an animal attack and any kidnapping scenarios. "I believe he is currently on the mountain or someplace close (to it)," Philip Klein, CEO of the firm, told the Idaho State Journal last week.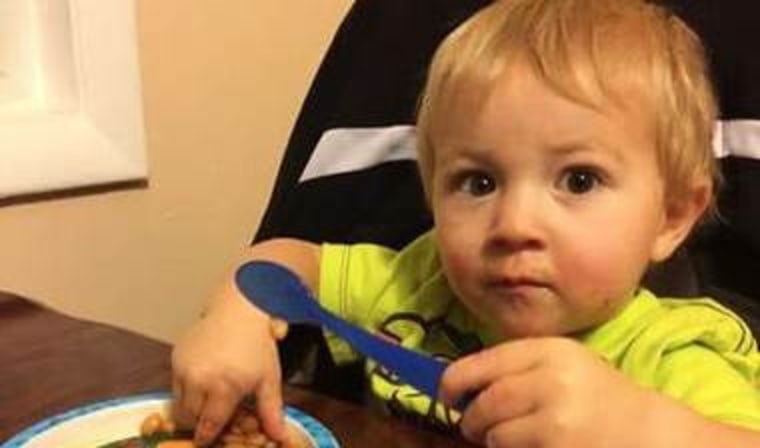 Lemhi County officials echoed some of the Klein investigators' findings, saying they did not originally share their own information and theories with the firm, as they wanted them to look at everything with a "an open mind" and a "fresh perspective."
Police, however, have not officially said if they think little DeOrr is deceased.
Related: Idaho Toddler Missing Five Days After Wandering Away from Family's Campsite
Officials are once again asking for anyone with information regarding the toddler's disappearance to call police. The Lemhi County Sheriff's Office has been working extremely closely with several Bonneville County Sheriff's detectives and the FBI.
"We have not charged anyone at this time, because we want to get it right and avoid double jeopardy," said Sheriff Bowerman. "We are continuing to investigate, as we want to charge the proper people with the proper crime."
If you have any information regarding the case, you're asked to call the Lemhi County Sheriff's Office at (208) 756-8980.