A massive search is underway as multiple law enforcement agencies investigate the disappearance of a toddler last seen late Tuesday at her father's home in Spencer, Indiana.
Shaylyn Ammerman, who will be 15 months old next week, was reportedly last seen around midnight. Tamera Morgan, Shaylyn's grandmother, who lives at the home with the girl's father, told police she put her to bed around 10:30 p.m. then checked on her around midnight.
"She was laying in her bed sound asleep and then we went to bed and we woke up, and she was gone," Morgan told NBC affiliate WTHR.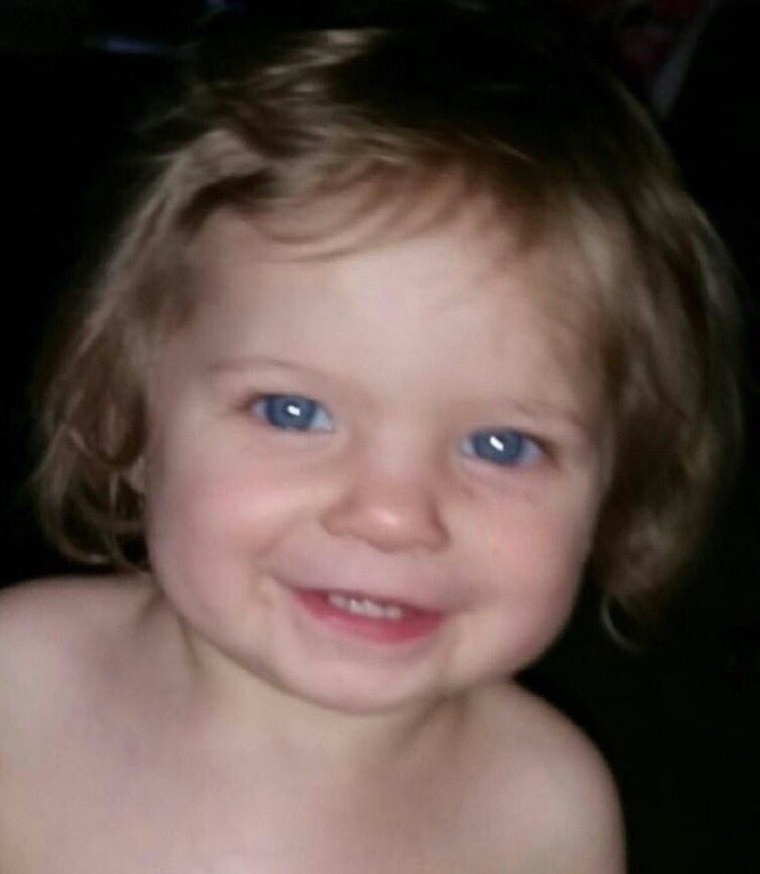 Investigators say they are speaking with several people they've referred to as "persons of interest" along with other witnesses. More than 50 additional officers have also been deployed to the area to assist local police.
"We are going to cover every bridge, rock, culvert, tree," Owen County Sheriff Leonard Sam Hobbs told the station. "This is going to be a non-stop search until we recover the child."
There are several conflicting reports about the night the tot vanished. Several neighbors told police they heard a "loud party" at the residence that night, something Shaylyn's father and grandmother deny. They say someone must have kidnapped her, entering the home sometime overnight and snatching her from her crib. There are no signs of forced entry into the home, police say.
The toddler's parents have a week on, week off custody arraignment, according to police. Her mother was reportedly supposed to pick the girl up Friday.
Shaylyn weights about 20 lbs. and has blonde hair and blue eyes. She was last seen wearing a white zip-up onesie with owls on it and a purple pacifier clipped on.
If you have any information regarding Shaylyn's whereabouts, you are asked to call the Spencer Police Department at (812) 829-3932. Police are not asking for volunteers at this time, asking residence to leave the search strictly to law enforcement.