"As a Dateline producer, I've met many people who have gone through a personal crisis. Some are left, understandably, broken and bitter. But others, like Jayne Rager Valseca, seemed to find a deeper sense of love and gratitude. Jayne simply refused to let her ordeal define her. During Eduardo's captivity she continued to guide and support the Waldorf School she founded on her ranch for underprivileged children. She also celebrated her own children's birthdays and other holidays so that their lives would be as normal as possible. In order to produce the Dateline show, Jayne and her family had to open up their lives to us. Over the course of several months, we spent a lot of time with the Valseca family.
They agreed to return to Mexico to videotape parts of the report. It was the first time they had been to the ranch since Eduardo's release. We were told that the couple could still be in danger from the kidnappers and hired armed guards for the visit. Instead of being fearful, Jayne seized the chance to check on the school's progress, and throw a festive party so she and Eduardo could celebrate a reunion with their friends.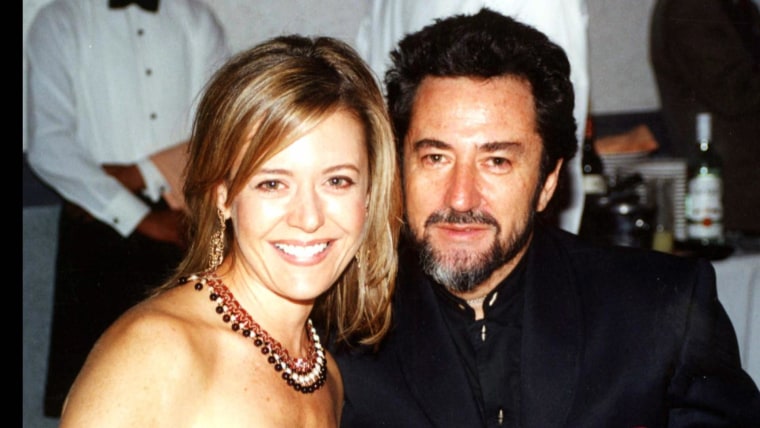 Reminders of the life they were forced to abandon were everywhere we looked. Jayne's clothes still filled the closets, cupboards still stacked with the children's toys and the pet donkey son Fernando used to ride to school now the sole occupant of the large pasture on the property.
Eventually, Jayne confided that throughout the kidnapping she was also dealing with another crisis equally as life threatening. She was in a tenuous remission from stage 4 inflammatory breast cancer. Toward the end of Eduardo's ordeal she had a gut feeling the cancer had returned. Unfortunately, she was right.
Two weeks after Eduardo's release from captivity, Jayne was given the grim news -- her cancer was back and it was, most likely, terminal. Jayne told me that, for six weeks after the prognosis, she lost the will to fight and wanted to give up. But, with her family's support, she didn't. We spoke many times in the 4 years before she died and often discussed her trips with Eduardo to Washington, DC to meet with congressmen and her TV appearances to advocate for other kidnap victims in Mexico. She worked with an author on a book about Eduardo's kidnapping and with producers who turned the book into a made-for-TV movie.
Jayne optimistically endured exhausting cancer treatments, but only spoke about her illness if I asked how she was feeling. In the months before she died, Jayne purchased teddy bears in which a voice message could be recorded and played back by pressing the bear's hand. She recorded a special message for each of her children so they would remember her voice when she was gone. Just a few months ago, Eduardo found graduations cards she chose for each of the children's future graduations. Fernando received one for his high school graduation and Emilio has one for his graduation from middle school. After she died at age 45, many of Jayne's friends organized the Jayne Rager fund at the Waldorf School in Washington, DC to honor the passion Jayne had for children's education."
- Carol Gable, Dateline NBC Producer
Jayne Rager Fund: www.washingtonwaldorf.org