By Cathy Singer
Dateline NBC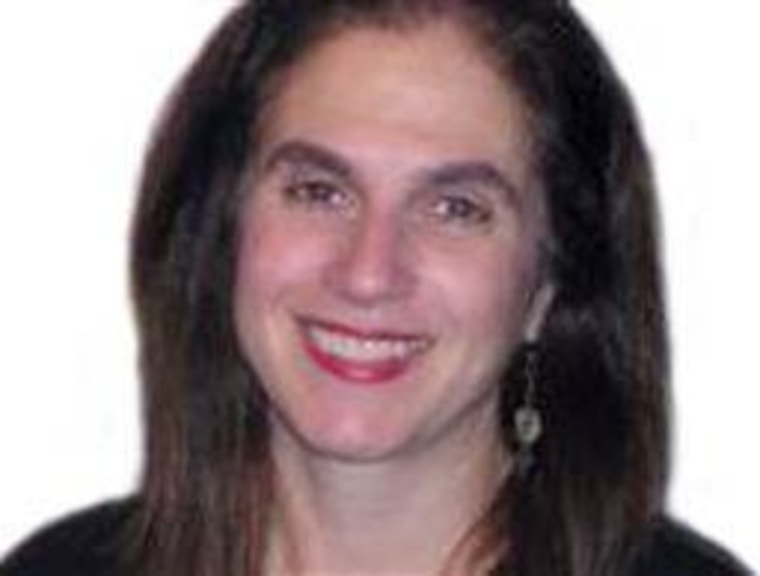 I first heard the name "Bobbi Parker" on April 5, 2005, the day after she was found on a chicken farm in east Texas. I was told by my boss to get down there right away and see what I could find out. It was a  most unusual story: The wife of a deputy warden at an Oklahoma prison was found with an escaped convict - a murderer no less - after being missing for more than ten and a half years. Bobbi and the convicted killer, Randolph Dial, had been located after a tipster saw the case on "America's Most Wanted" and called authorities. Bobbi's husband and two daughters had no idea what had happened to her. Was she dead?  Was she alive? Where could she possibly be? But right after she was found, she went back to her husband and children. Her husband had never remarried -  not even dated. Her daughters were now young women.
A few weeks after Bobbi and the convict had been located, my story about the case aired on Dateline. Questions swirled about: Had Bobbi been kidnapped and kept hostage all those years? Or had she helped Randolph Dial escape from prison and stayed with him willingly? Dial said publicly he'd kidnapped her. Bobbi wasn't talking. It became my goal to get Bobbi to sit down and talk to Dateline, but I could not even get her to talk to me on the phone. I sent her home-made chocolate chip Bundt cakes... but to no avail.
Then on the third anniversary of Bobbi being found, she was charged with assisting Dial escape from prison. Dial had died in prison the year before. Any chance of Bobbi talking to Dateline was now postponed till after the trial.
The trial took place three years later in 2011 during a broiling hot summer in a small - and thankfully air-conditioned - courthouse in rural southwestern Oklahoma. Jury selection went on for almost 7 weeks - in private - while the trial itself was almost three months long. It is considered the longest trial in state history -- and I was there virtually every day. Then one year ago today, September 21, the trial concluded -- with a guilty verdict. Bobbi Parker was now a convicted felon. She was immediately incarcerated and spent more than six months behind bars.
Bobbi wants to appeal her conviction, but in order to do that, she needs the trial transcript, estimated to cost $100,000 due to its length, which she cannot afford. She tried to be declared indigent by the court so that state would provide her with the transcript for free, but she was turned down. She feels she was not only wrongfully convicted, but now she is being denied her constitutional right to an appeal.  She is trying to get the U.S. Supreme Court to intervene. It will be reviewing the case on Monday, September 24. The Oklahoma judge also assessed Bobbi almost $67,000 for trial expenses. She is paying $100 a month. At that rate, it will take about 55 years to pay it off.
In the meanwhile, Bobbi sat down with Dateline - finally! - more than 7 years after I initially asked.  And now she is telling her story publicly for the first time ever... as she tries to set the record straight and clear her name.