It's been five weeks since 17-year-old Faith Lindsey disappeared from her Oklahoma home, and her family says they won't give up searching for her.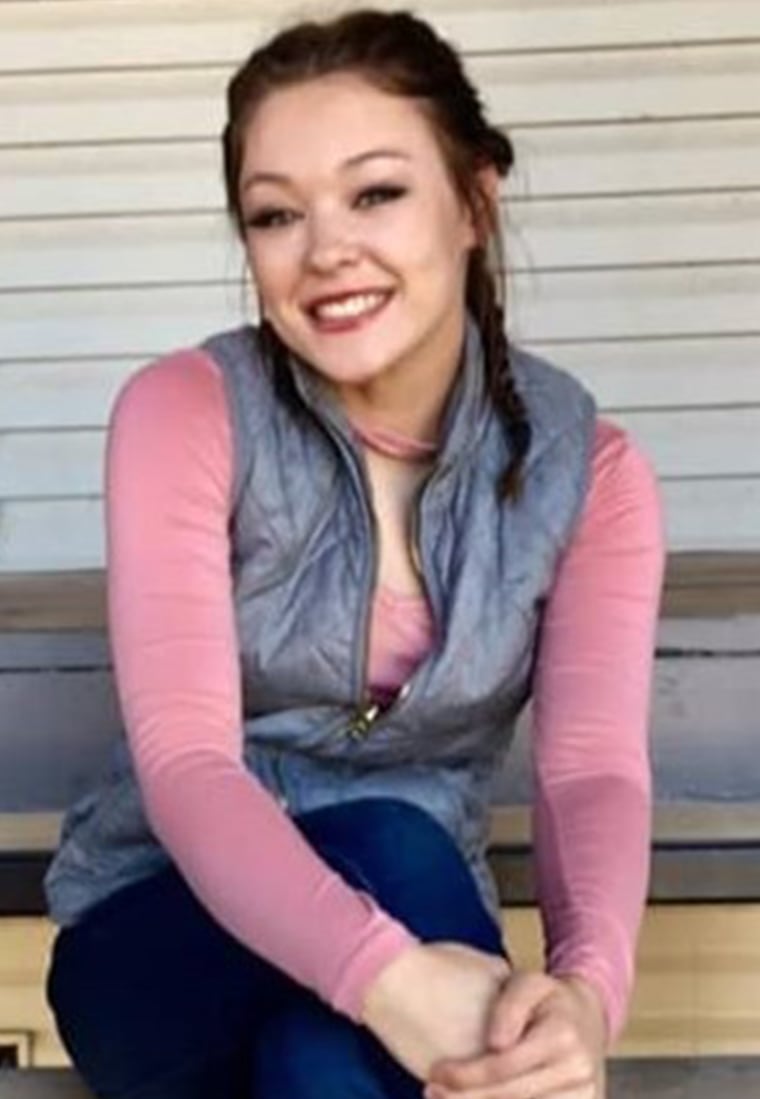 Faith has not been seen or heard from since October 28, 2019. She was reported missing by family members on November 4, 2019.
Faith's sister, Justice Lindsey, told Dateline that Faith had been living with her boyfriend in Pauls Valley and worked at the local Sonic.
"He texted me Monday night saying that he can't find her; she's missing, freaking out," Justice said. "She's always contacted me. She knows my number by heart."
Shortly after, Justice said she began receiving strange messages from her sister.
"She was misspelling a lot of things that night, and Faith, she has very good punctuation and spelling and that just wasn't her," Justice said. "She kept trying to call me a lot, but hung up as soon as I answered, which is kind of suspicious."
The Oklahoma State Bureau of Investigation was called in on November 1, after investigators tracked leads into Seminole and Garvin counties. Details of the leads were not revealed.
"Everything's on the table, but at this point in time we are actively looking for Faith in hopes that she is safe and sound," OSBI spokeswoman Brook Arbeitman NBC affiliate KTEN.
Justice said she's worried something terrible happened to her sister.
"It just doesn't make sense. This isn't like Faith at all," Justice said. "I have a gut feeling something did happen to her. I really hope that she's safe."
Faith's 16-month-old brother's mother, Jill Sullivan, told Dateline she's very close to Faith, who she describes as a kind, generous girl who got along with everyone.
"Faith had a sparkle in her blue eyes and a little grin that would light up the room," Jill said. "She is a kind person who always wanted to help people. She talked about wanting to be a nurse so she could help people."
Jill said it's not like her to just disappear and not talk to anyone.
"She would say something. Something. Anything. To me or to her sister. We're very close," Jill said. "I'm so worried, but I have to have hope that she's OK."
The Oklahoma State Bureau of Investigation (OSBI) is offering a $5,000 reward for information leading to the location of Faith.
Faith is described as 5'2", 120 pounds with brown hair and blue eyes. She has a tattoo on her abdomen of a key with the initials JL and SM, and a cross tattoo on her thumb.
Her case has been entered into the National Missing and Unidentified Persons System (NaMUS), a national clearinghouse available for law enforcement and families to search for cases of missing, unidentified and unclaimed persons.
If you know something about Faith's disappearance, or if you saw something unusual or suspicious around the time she vanished, please call contact the OSBI at (800) 522-8017 or tips@osbi.ok.gov.