Savannah Streber was a smiley, bubbly eight-year-old, full of personality and spunk. Known as a tomboy by her family, Savannah was tough and not afraid to get dirty. She loved her sisters fiercely and always protected them, both the younger one and the older one, even though she was just a child herself.
"I remember being at the park one day and these kids were just messing with me," Savannah's older sister, Kelly Streber, told Dateline. "You know, just being kids... and Savannah went up to them and yelled, 'Don't mess with my sissy!' It was just so cute. I was older than her, but at that moment, she was the one protecting me."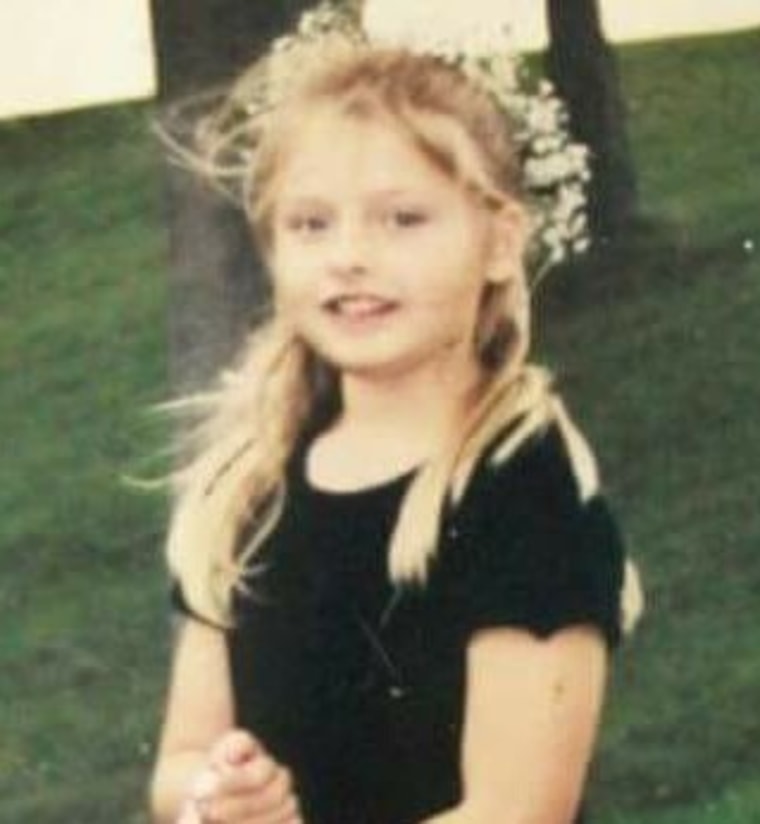 Kelly was only 13 years old when Savannah died in a house fire on February 28, 2004, in Rochester, New York. Kelly wasn't with her at the time. While Kelly and Savannah have the same father, they have different mothers. Kelly lived with their father nearby. Savannah and younger sister, Alex, lived with their mother, Lisa Routier.
Kelly often babysat for Savannah and three-year-old Alex. But on that night, someone else was watching the children while Savannah and Alex's mother worked at her waitressing job at Alfano's Restaurant in Rochester.
And for the past 16 years, Kelly has lived with the guilt that she was not able to protect her sister that night.
"I was just at the house babysitting a couple of weeks before the fire. It was Valentine's Day," Kelly told Dateline. "I could have been the one babysitting that night, which is hard for me to think of. But I know one thing for sure, I would have gotten both girls out of that house. I would have fought to save Savannah. And now I live with that guilt."
Savannah was asleep in her bed when the fire broke around midnight at the house on Yates Street.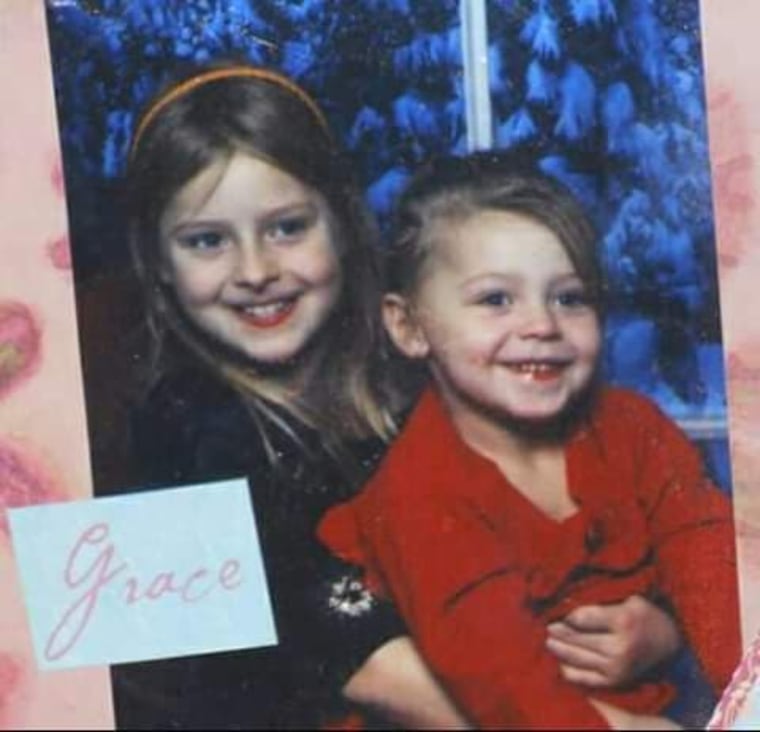 Kelly told Dateline that a family friend, Shonda Whitaker, was babysitting. Her son, Teddy, was also at the house. Kelly said it was Teddy who alerted his mother to the blaze. The boy ran to the neighbor's house for help while the babysitter woke up Savannah and Alex to get them outside.
But when they got outside, the babysitter did a check and realized Savannah was no longer with her, Rochester Police Sergeant David Joseph told Dateline.
The home was quickly engulfed in flames. Neighbors later said they heard multiple explosions.
Sergeant Joseph told Dateline the babysitter tried to go back inside the burning house to look for Savannah, but the fire was too intense and she was badly burned in the process.
Firefighters later found Savannah's body. She was in her mother's bed.
"It's just really heartbreaking. She was awake. And probably tried to find her mother," Sgt. Joseph said. "But her mother wasn't there. It's just a really horrific way for an eight-year-old girl to die."
Investigators searched what was left of the house in an effort to find out what started the fire.
In 2004, NBC affiliate WHEC spoke with Teddy Whitaker, the babysitter's child who survived.
"My mom was drying clothes," Teddy said. "It just started smoking on the wires on the back of it and it just started smoking all over the dryer, and the whole house started getting smoky and fiery."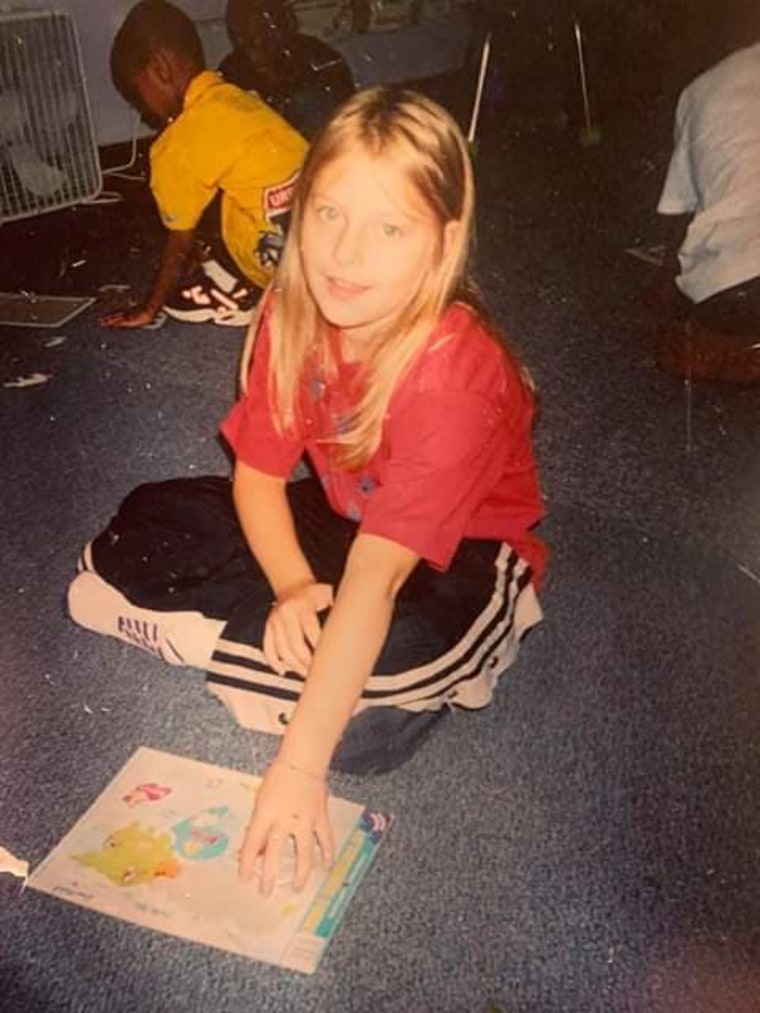 However, investigators quickly discovered the fire had nothing to do with the dryer, and was no accident. Neighbors told police they had heard a boom before seeing the house go up in flames.
Sergeant Joseph told Dateline an accelerant was found and they believe a Molotov cocktail was thrown through the back porch area into the house. After a brief investigation, the fire was ruled as arson.
"There is no question in our minds right now that this fire was intentionally set," said RPD Sgt. Tony DeBellis during a press conference back in 2004.
And both Sgt. Joseph and the Streber family told Dateline they believe they knew who did it.
Sgt. Joseph said that over 16 years there's been one consistent person of interest. But at this time, there's just not enough evidence to charge this individual.
"There is a person that we have concentrated on since this occurred back in 2004," Sgt. Joseph said.
Because the case is an active investigation Sgt. Joseph would not comment on the identity of the person of interest.
"It's not over yet," Sgt. Joseph said. "We are going to continue putting the pieces together and we're going to make an arrest. We still have hope."
Investigators told Dateline they believe Savannah's mother Lisa Routier may have been the intended target.
In February 2019, WHEC spoke to Lisa about her thoughts on a possible arrest in the near future.
"It's going to help," Lisa said. "Nothing is going to help what happened, it's just going to make us feel a little better. All we want is closure."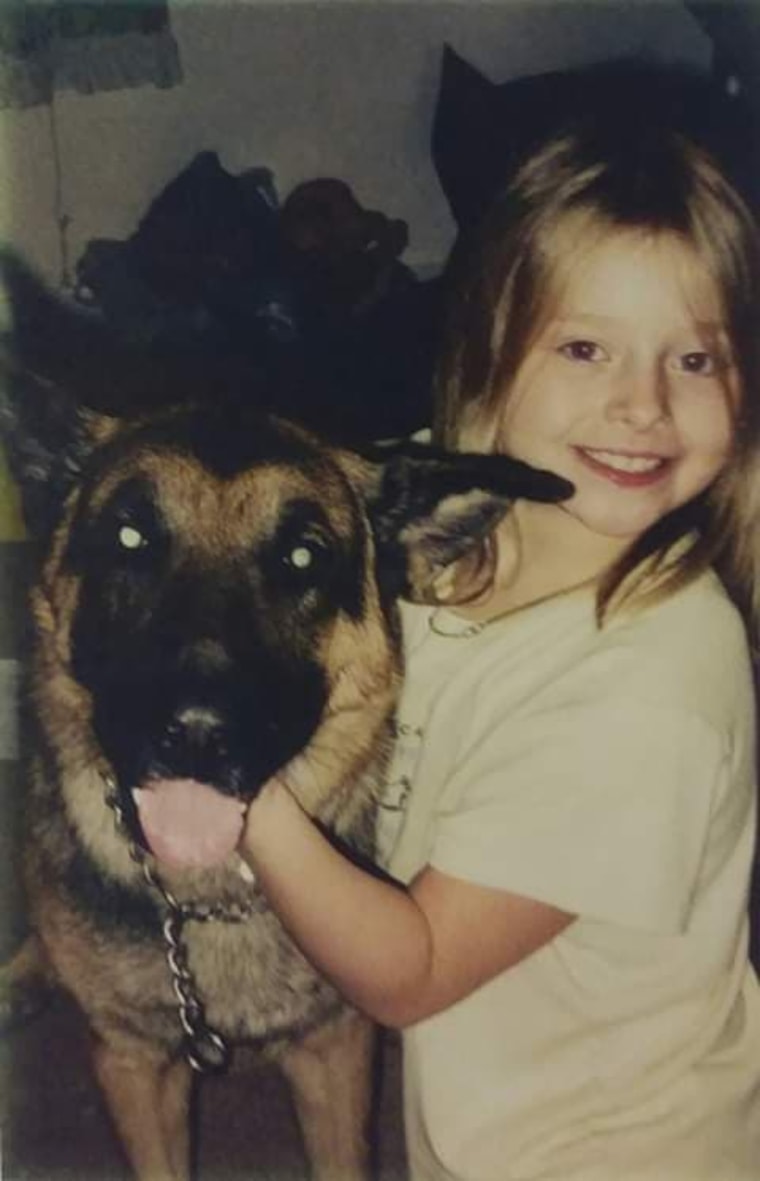 The family said they are frustrated to feel like they're so close, yet so far from getting justice for Savannah.
"I'm advocating for justice for my sister, because I'm sick and tired of no one doing anything about it."
"Everything was stolen from her and from us," Kelly said. "We missed out on her growing up, her birthdays, her Sweet 16, prom, her graduation, her wedding and having children of her own. We missed it all."
Kelly, whose own mother died just eight months before Savannah, said her teenage years were hard.
"I was already dealing with so much tragedy at that point," Kelly said. "I was still reeling from my mother's death when the fire happened. And then to lose a sister? It was the worst year of my life."
But she was determined to find out who was responsible for Savannah's tragic death.
"It wasn't much, but I tried to do my own investigation," Kelly said. "I stayed up all hours of the night. It consumed me."
When she reached her 20s, Kelly decided to try to use social media to tell Savannah's story.
"I thought that now, years later, maybe there would be more of a chance that someone would come forward," Kelly said. "That's all I can hope for."
She created the Facebook page Justice for Savannah Streber where the community can follow along with updates in the case, as well as share memories and photos of a happy, spirited little girl who will forever be eight years old.
"My heart breaks every day, but I keep going. My goal is to keep her memory alive," Kelly said. "She deserves to not be forgotten."
The family encourages anyone with any information about that night to contact Rochester Police or the Crime Stoppers tip line. Crime Stoppers is offering a reward to anyone with information that leads to an arrest.
If you have any information on Savannah's case, please call the Rochester Police Department at (585) 428-9910 or Crime Stoppers at (585) 423-9300.