Human skeletal remains found Sunday, February 9, 2020, in Marysville, Washington, are believed to belong to 24-year-old Jacob Hilkin who's been missing since January 2018, his family said Monday.
Officials with the Snohomish County Sheriff's Office are still working to positively confirm the identity of the deceased, but stated in a news release that they believe the remains may belong to Hilkin, who disappeared from that area in 2018. A nearby resident who was building a motorcycle track discovered the remains on Sunday near the 7900 block of 31st Ave NE.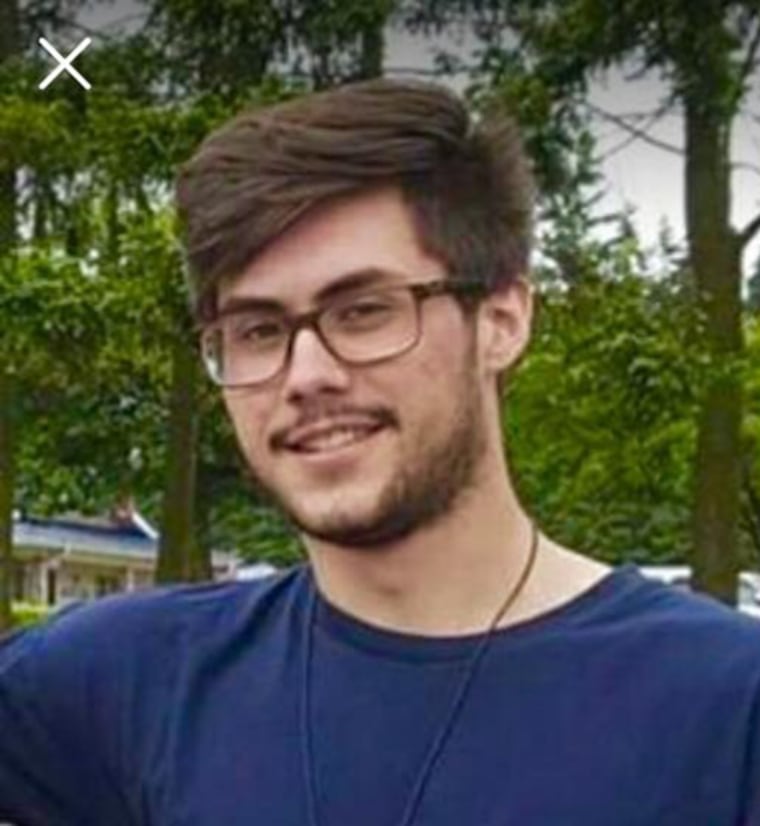 "I am sharing that my sons body was found yesterday," Jacob Hilkin's mother Marni Pierce wrote on Facebook on Monday. "I need to allow my family sometime to heal. Jacob Hilkin I will forever hold you in my heart. You will never be forgotten. I love you more than you will ever know."
Marni spoke to Dateline in 2018 about her son who was featured in "Missing in America." She said the last time she saw Jacob was around 9 p.m. on January 22, 2018. She went to bed at her home in Everett, Washington and said Jacob gave her a hug and kiss and said, "I love you," before heading out for the night with friends.
Marni would later learn that a few hours after she went to bed, Jacob had been picked up by some friends and they went to the nearby Tulalip Resort Casino to gamble.
The next morning a Tulalip police officer saw Jacob around 10:20 a.m. at a homeless camp along 27th Avenue NE. Jacob, who police said was in no apparent distress, showed his ID and told the officer he was planning to catch a bus to his mother's house. He was last seen walking toward the bus station. He never made it.
For two years, Jacob's mother Marni has continued to post on the Facebook page, "Find Jacob Hilkin," pleading for help and answers.
According to officials, Jacob's death does not appear to be suspicious in nature, but Major Crimes Unit detectives continue to investigate the death. Positive identification of the remains, along with the cause and manner of death will be determined by the Snohomish County Medical Examiner.
If you have any information regarding Jacob's case, please contact the Snohomish County Sheriff's Department's Tip Line at (425) 388-3845.