Morgan Nick was a shy girl, a little on the quiet side, according to her mother Colleen Nick.
"She loved cats -- she had a kitten that she adopted from the shelter," Colleen said of her daughter Morgan. "She set her heart on that cat and it slept in her bed every night."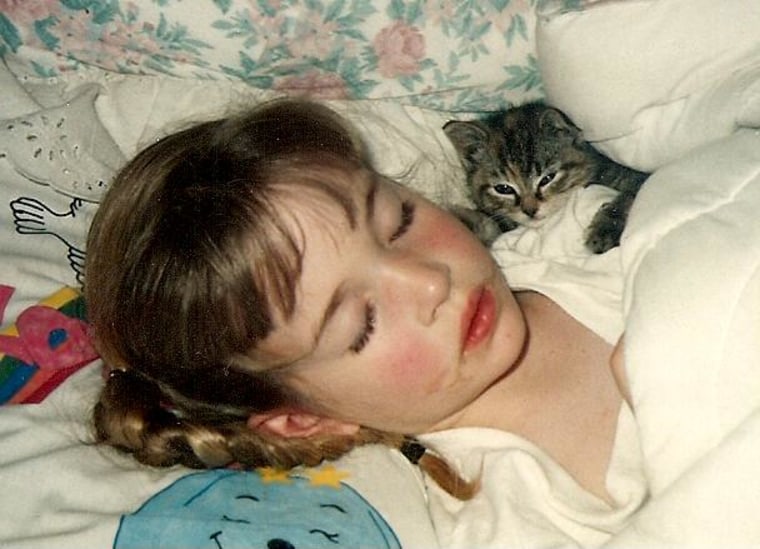 "She was a Girl Scout, she thinks bubble gum is a food group, and she didn't like to run and play outside, because it made her sweat," Colleen told Dateline. "When she grew up, she always said she wanted to be a circus performer and a doctor."
Morgan, who was six years old in 1995, was the eldest of three children in the Nick family. Colleen told Dateline that, on June 9, 1995, a family friend invited the family to Alma, a small town 30 minutes away from where they lived in Ozark, to go to a Little League baseball game.
According to Colleen, the game, which started late, began around 9:00 p.m. and Morgan sat in the bleachers with her mother the entire time. But toward the end of the game, two kids, a boy and a girl a few years older than Morgan, came up to the bleachers and asked Morgan to go and catch fireflies.
"I originally told her no, but she really wanted to go," Colleen said. "The other parents told me that it was a really safe area and the kids play in the parking lot all the time. I had been told I was always too overprotective, and that was one of the things that played in my decision-making that night."
Colleen told Dateline she gave in and told Morgan she could go play with the other kids.
"She threw her arms around my neck, kissed my cheek, then the kids all ran out to the parking lot. I could turn my head and see that she was right there in sight. I checked on them three or four times," Colleen told Dateline
When the baseball game ended, Colleen said she watched the team walk off the field toward the bleachers, momentarily turning her back from Morgan playing behind the stands. Upon turning back to where the kids were playing, she saw two of the children Morgan was playing with. But Morgan was no longer with them.
"They didn't seem alarmed at all, and they said that Morgan was emptying sand out of her shoes at their car," Colleen said. "Already, when I couldn't see Morgan, my heart started to beat really fast. We were somewhere we hadn't been before. She wouldn't go anywhere by herself. And there wasn't even anywhere to go. There was no concessions stand, no bathrooms."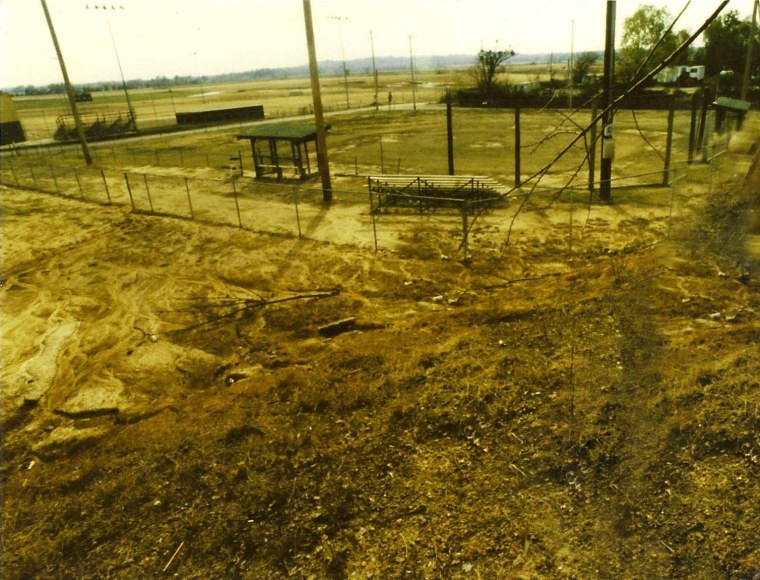 Thus started a whirlwind of confusion and fear for Colleen.
"Cars were moving and there were people everywhere. I remember standing in front of my car, just thinking we were missing each other, because there were so many moving parts," she said. "Like, if everyone would just freeze for a minute, I'd be able to see her. Major panic set in at that point."
Within minutes, a bystander called police to report Morgan missing. Colleen told Dateline authorities were at the scene six minutes later.
"They didn't have a lot of manpower or resources, but they did a whole lot right that first night," Colleen said.
Chief Russell White of the Alma Police Department told Dateline the initial officer on the scene soon suspected "we might have a bigger problem." Colleen said authorities spoke to the two kids with whom Morgan had been playing.
"The other two kids that were playing with Morgan separately told the police about seeing a creepy man with a red pick-up truck and a white camper shell on the back," Colleen said.
Chief White told Dateline that's the information police used to make their original suspect composite.
"Everything after that, is investigative speculation or tips. That's what we have to work with," the chief added.
Colleen went to the police department that night. She told Dateline she remembers calling her husband to tell him the news.
"I remember saying, 'You have to come to Alma. Morgan is missing.' I couldn't even talk. I handed the phone to the police officer," Colleen said.
Authorities launched their investigation immediately.
"We reached out for help from local agencies, the state police, the FBI," Chief White told Dateline. "We were running a pretty big crew. The FBI brought in lots of extra people and resources we did not have, like a computer system that could handle this kind of case, which helped tremendously."
Police even turned a courtroom into a call center for all the tips that were pouring in that night. The FBI brought a mobile command center to the courthouse parking lot. The volunteer fire station was across the street, and Colleen said she and her family moved in there for six weeks and it became the volunteer headquarters.
"[The community in Alma] took care of us. It was pretty amazing, especially because we weren't from that community," Colleen said. "We saw so much happening with law enforcement that, while we struggled, we truly believed they were doing everything they could. All of our friends, family and church-goers started grid searching. We opened our home and gave the officers our house keys and told them, 'Do whatever you need to do to find Morgan.'"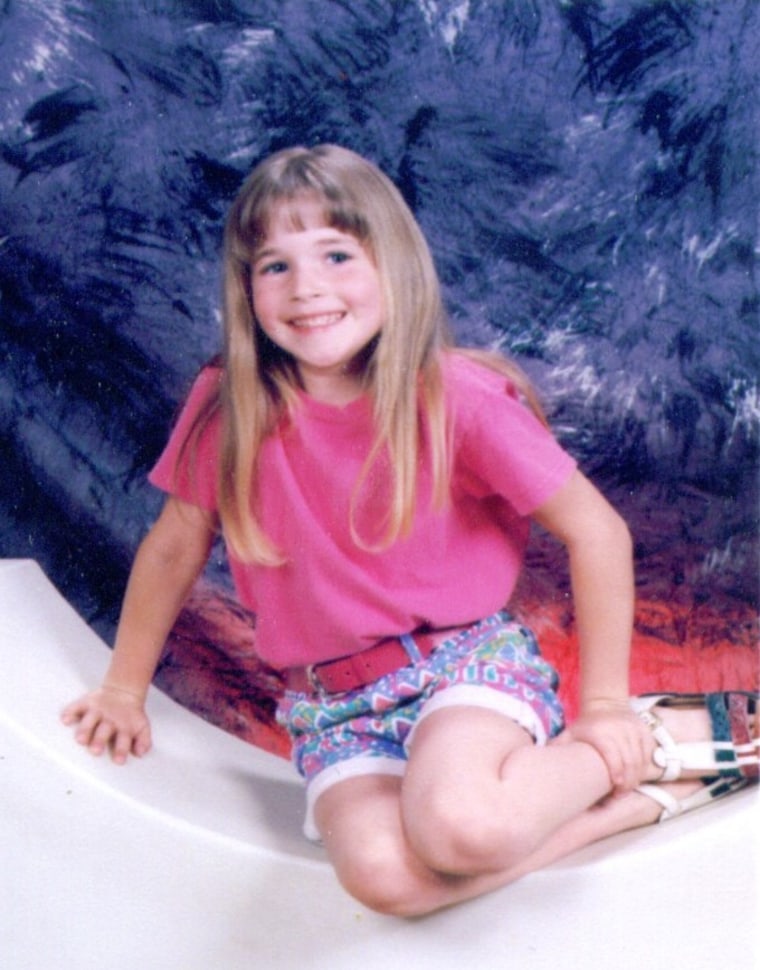 Chief White told Dateline investigators gathered home videos from the surrounding areas to search for vehicles matching the description the kids at the ball game had given. Authorities also collected bottles, cigarette butts and other various items from the ball fields.
"We have tons of DNA from those items, but we don't know if any of them are our suspects," Chief White said. "We've had probably dozens of leads that we got excited about. But as we investigate them, we realize that those people couldn't possibly have done it. I can't tell you how many dogs we've deployed, wells that we've searched, holes that we've dug. None of them have panned out, and it's disappointing, but pretty normal for a case like this."
According to Morgan's mother Colleen, Morgan's case file fills up an entire room.
"We have tons of tips coming in every week," Chief White said, "It's very unusual for a 24-year-old case to still have so many leads."
Almost a quarter of a century later, Morgan's mother Colleen is adamant about not giving up.
"She's not a number. She is not a statistic. She is not a case file. She is a daughter, a sister, a granddaughter, a friend. And she is someone worth fighting for," Colleen said. "If you're not on the front line fighting for your daughter, no one else will. So it is my job to make sure she never gets lost. Until someone can prove to me that Morgan is not coming home, then I am going to fight for her."
In the years following Morgan's disappearance, Colleen started the Morgan Nick Foundation to help prevent other families from going through an ordeal similar to hers.
"When something so tragic happens to your child, there is a need to do something of great value," she said. "There is a great need to talk about prevention. The Morgan Nick Foundation has done face-to-face presentations with over 40,000 children in Arkansas about cyber safety, sex trafficking, being home alone, stranger danger, and more. We are trying to fill the gap that wasn't filled when we needed it the most."
Police said their investigation into Morgan's disappearance is ongoing.
"We're always trying new approaches [and] getting fresh eyes on the case, but not a lot has changed in what we know," Chief White said. "With a case [this] age, there's a lot of misinformation. Things that waste our resources. [The person who did this] was somebody who is a loner by nature. Not a lot of friends or family. He committed the crime and probably did not even tell anyone. That's the hardest part about this."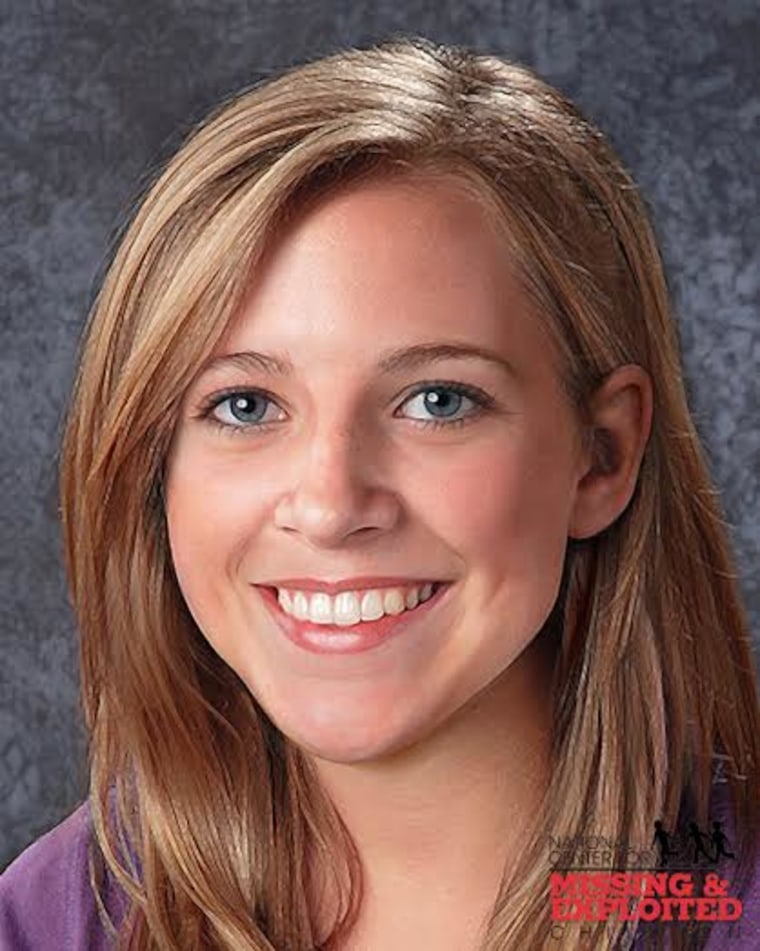 Today, Morgan Nick would be 30 years old. At the time of her disappearance, Morgan was 4'0" and weighed about 55 lbs. with blonde hair and blue eyes. If you have any information on the circumstances surrounding Morgan's disappearance, please call the Alma Police Department at 479-632-3333.