For over two months, Lori Heimer's tight-knit family has struggled to understand why anybody would want to target the loving mother of four daughters.
Lori, 57, was murdered in her home in southeast Assaria, Kansas on Saturday, June 25th.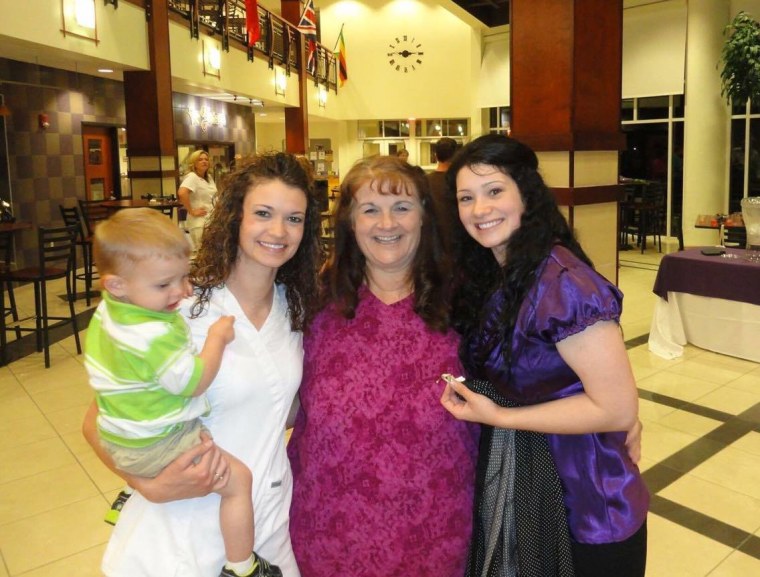 She was found by family members -- who immediately called 911.
June is harvest season in Kansas, so Lori's husband Ron had to be retrieved from cutting wheat out in the fields.
There have not been any arrests and authorities have released few details about the crime scene.
Lieutenant Michael Ascher with the Saline County Sheriff's Office said that Lori was "brutally murdered" and it was a "brutal crime".
Lori's eldest daughter, Genell Heimer, tells Dateline: "This is a woman who lived on a quiet farm her whole life in Kansas, who everyone speaks so kindly of and has no enemies. How can someone walk into your home, a safe place -- and someone just walked in and took that away and took it from our whole family and community?"
Lori's second-oldest daughter, Joni Alexander, was with her own family at a lake two hours away when she received the news of her mother's death.
It had just started to rain, and Joni says "the craziest thing" happened. Joni's oldest daughter asked, "Are the angels crying?" and Joni responded, "Yes, something terrible must have happened. Honey, bad things happen every day. Maybe someone went to heaven".
And then Joni received the terrible phone call that her mother had died.
The center of their family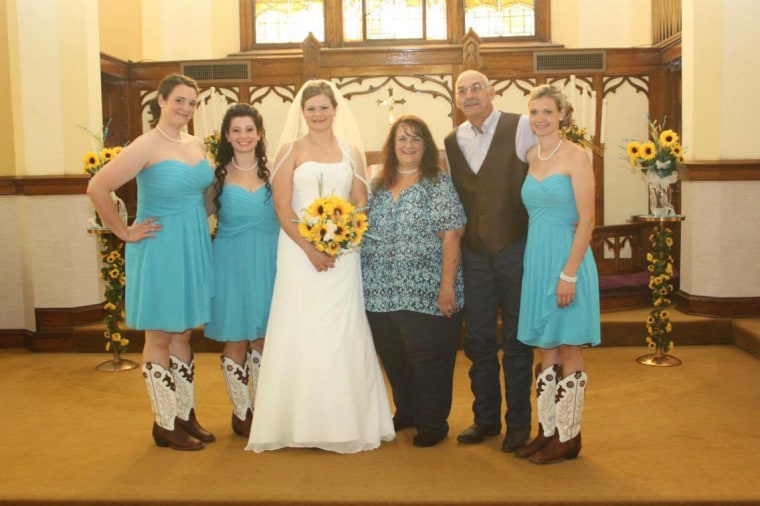 "She had the biggest heart", said Genell, "So loving and helpful and she never knew a stranger. She could talk to virtually everyone she came across and they'd instantly be her friends."
After working with childcare and community programs for many years, Lori wanted to spend more time at home with her family and cooking meals.
Lori was "an awesome chef" according to Joni. "She had all these special recipes. Us girls would try to mimic the recipes and it's just not the same. She had a special twist. She loved to decorate cake-- special cakes for each of the kids' birthdays".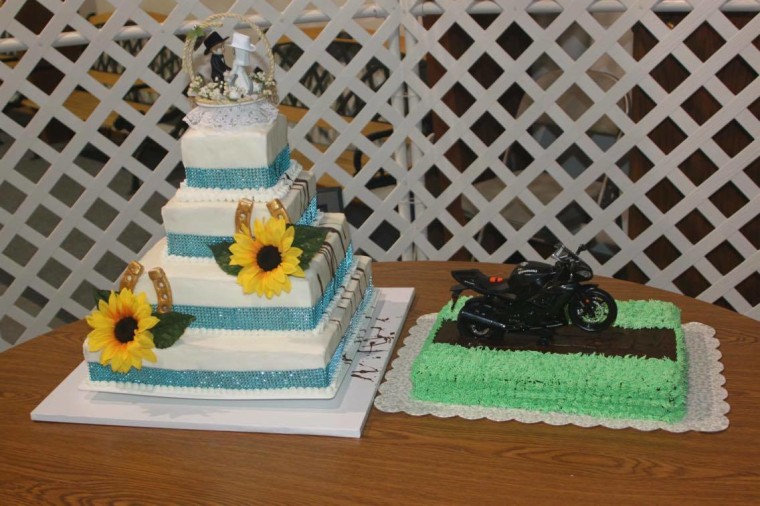 Lori also wanted to turn her attention to another one of her loves: poodles.
Daughter Joni told Dateline that her mother Lori always had poodles growing up. After not having poodles during the years she was raising four girls with her husband, Ron, Lori started her dog breeding business. In 2000, she began selling puppies to dog owners in Kansas and other other states.
Lori ran her dog breeding business "Lori's Poodle Patch" out of their home on a farm, breeding poodles, Yorkies and golden retrievers. She also bred designer dogs like Goldendoodles and Yorkiepoos.
Genell remembers that her mother "would cry when she sold one. We'd be like, 'Mom, it's your business and income,' and she'd say, 'I know, but I just love them so much!"
Lori's husband Ron was more of a 'one good outside dog' kind of guy, but Joni said her father "never fought mom, either" about having so many 'inside dogs' roaming their farm. Lori had two kennels for the breeder dogs, and another enclosed area on the farm where she kept the puppies.
Lori posted about a new litter of Goldendoodle puppies on her business' Facebook page two days before her body was found.
The nearly 50 dogs are now being cared for elsewhere.
A creative spark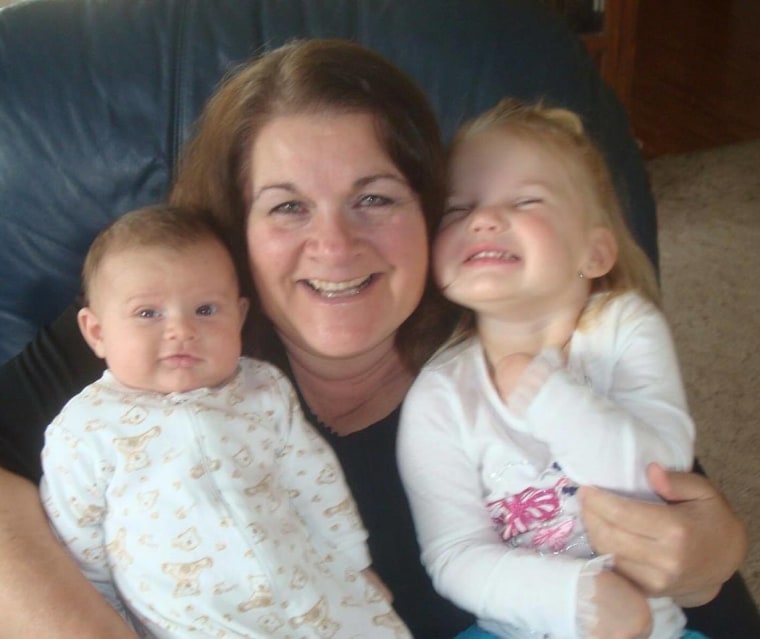 Lori was a devoted grandmother to her daughter Joni's four young children.
"She loved her grand-kids. She would do the coolest art projects," said Joni. "She would do things I'd never dream of -- the messiest and gooiest."
Lori and her grand-kids did a papier-mâché project together just a week before her death.
"She just doted on them and spoiled them so much""
According to daughter Genell, even while she and her sisters were growing up, their mother "was the most creative person and took learning to the next level... she would make the biggest messes possible. We would have newspapers on the floor, paint everywhere, or weird putty things, homemade play dough. There was so much creativity. And she never cared about the messes. Cleanup after was worth it for us to learn something from that or express creativity."
At outpouring of support
Nearly 1,000 people attended Lori's funeral. The procession of mourners stretched over a mile.
Local law enforcement saluted the family, showing their respect for a much-loved member of the community.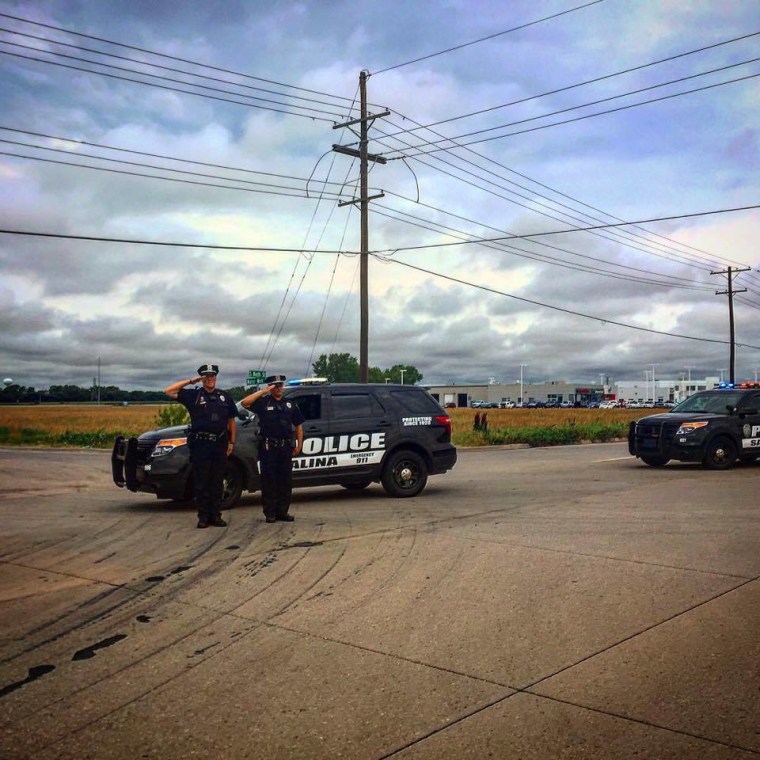 The family was in seclusion in the first days after Lori's death, trying to cope with the shock of Lori's loss.
"It was a struggle at first. It definitely challenged our faith," Joni said.
Lori's husband, Ron, took her death especially hard.
"He's always been the rock. A strong man", Joni said of her father. "I knew it would be difficult. I thought he'd bounce back better... but this was too much. He really did crumble."
A plea for help
The family realized that they needed to reach out to the public for help.
A few weeks after Lori's death, after consulting with her father and sisters – and with the permission of law enforcement -- Joni started the Facebook group "Answers, Prayers, and Support for Lori Heimer and Family" and it quickly amassed nearly 5,000 members.
Lori's family was determined not to let her memory fade away. Joni and Genell -- along with their sisters Katie and Lynnsey -- have done local radio rounds, newspaper interviews, and driven all around Kansas passing out flyers and fundraising for the reward fund.
Genell tells Dateline, "We're fighting for our mother. it's not right. she didn't deserve it."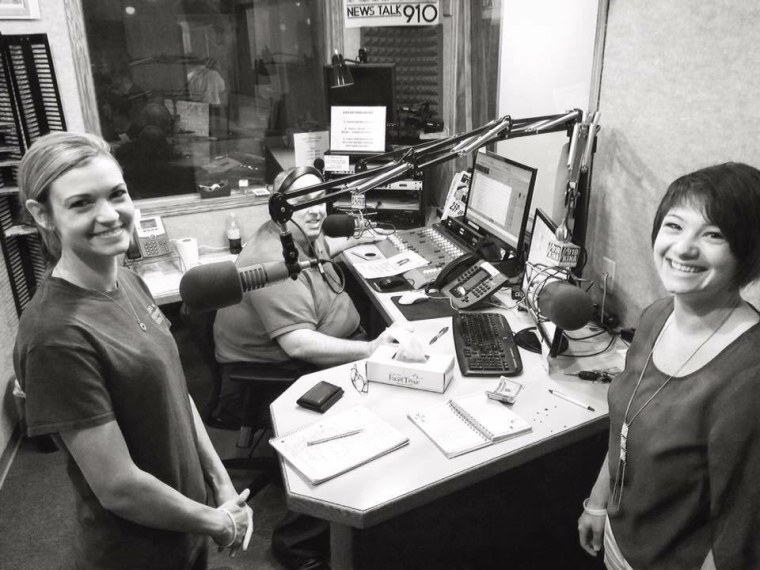 "This is a unique situation, because you don't pay attention until you're involved," Joni said. "Usually you hear of a homicide, and two weeks later you forget. Our family and community are fighting back and taking a stand, that this is not okay. We'll do anything and everything to figure out who did this and get them off the street before they hurt anyone else."
At the Saline County Fair, which was held a few weeks after Lori died, her daughters and their supporters fanned out and distributed over 15,000 flyers.
Truckers would take flyers with them as they went on the road.
People all over the state of Kansas -- and other states -- began volunteering to post flyers about Lori's case around their towns.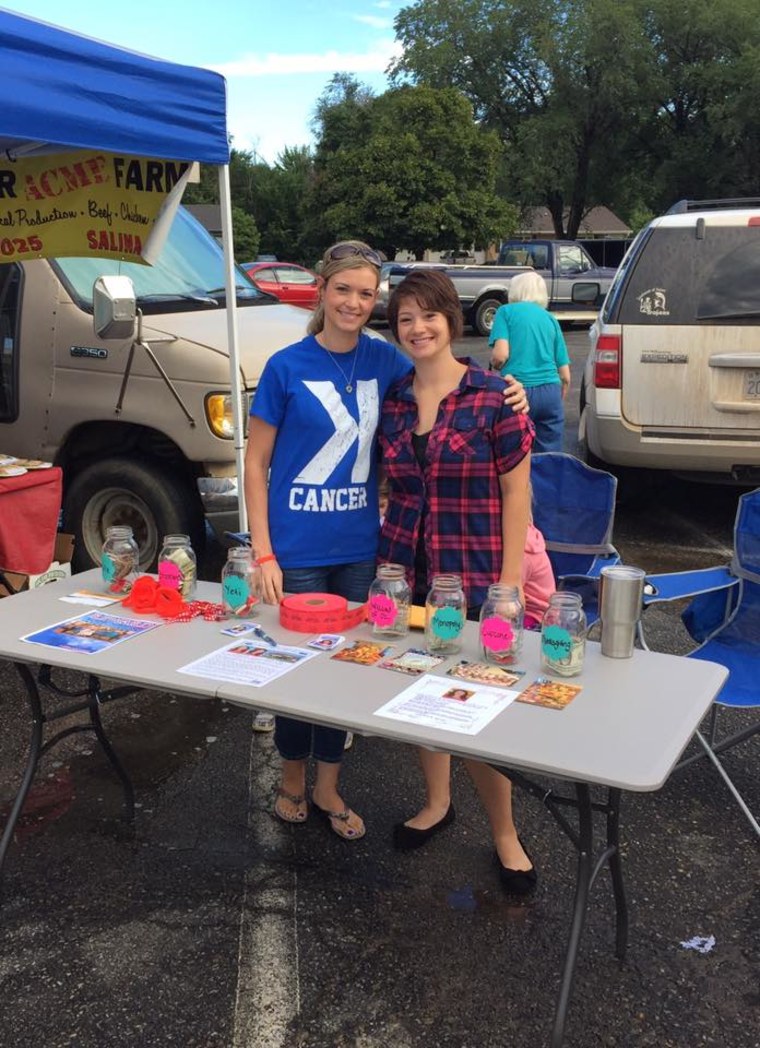 The latest
The Crime Stoppers reward fund currently stands at $5,000. Daughter Joni says that the reward is expected to reach over $17,000 through numerous fundraisers, raffles, and upcoming events to benefit the reward fund.
"100% is for the reward", Joni says. "If we can get that reward up enough, then maybe if someone knows something they'll come forward and tell us or tell the police, or give someone the incentive to keep talking and reporting suspicious activity. This person is amongst us. They're going to say something or do something. They like to brag. We want everyone possible to be aware, so they can report it and get this person looked into."
"There's no motive. We don't know why," says Genell. "What's stopping them from hurting the next person down the road? If we can catch this person, that's the point of the reward. "That's a lot of money. Throw something out there. If it's the small hit we need, it's keeping everyone safe. You think it's never going to happen to you, then you're like,,'Oh, man, I'm not as safe and invincible as i thought in small town Kansas where nothing happens....'"
Lori's family believes that it is important to spread word of Lori's case beyond Kansas.
The Saline County Sheriff's Office and the Kansas Bureau of Investigation (KBI) are handling the investigation and aggressively following all leads.
Authorities are seeking the public's assistance to help identify two vehicles and drivers seen in the vicinity of Lori's home around the time she was murdered:
VEHICLE #1: An older flatbed pickup truck, possibly a Chevrolet, which is "beat-up", maroon in color, white front bumper, silver grill, wide-style side mirrors. The driver is described as a man who is 50 years of age or older, with "salt and pepper" hair.
VEHICLE #2: An older-style, small pickup truck, possibly a Chevrolet S-10, two-tone - dark blue on top and bottom with light blue in the middle, the back bumper is silver, but the tailgate is blue (like the body of the truck) and is newer or appeared to have minimal damage when compared to the body of the truck, the remainder of the vehicle is described as "beat up" and "scratched up". There may be two animal cages or crates in the back.
The driver of this second vehicle was described as a white male, approximately 40 years of age with shoulder-length hair and wearing glasses.
Neither vehicle or driver has been located as of this time.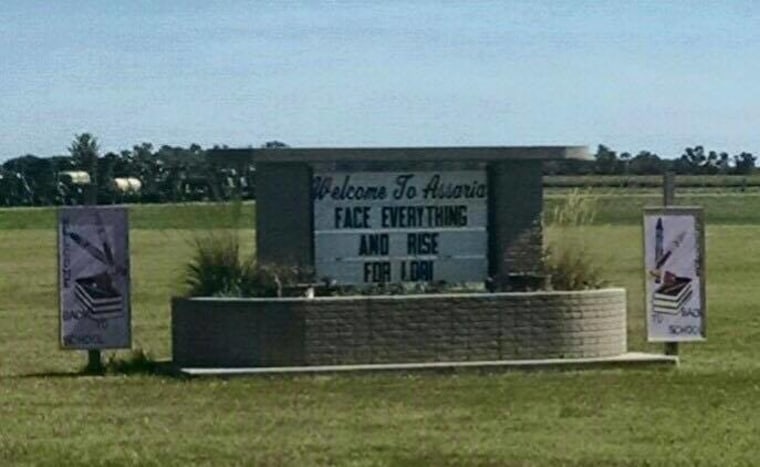 If you have any information regarding Lori's case, please contact 1-800-KSCRIME or the Saline County Sheriff's Office at 785-826-6500.