Hope Berg and her daughter Kayla spent the beginning of the summer of 2009 with family in Texas where Hope spent her childhood. In early August they returned to Antigo, Wisconsin so Kayla could spend the rest of her summer vacation there before going back to school in the fall.
"I grew up in Texas," Hope Berg told Dateline. "But my kids were born in Antigo and grew up here." That summer, Kayla was 15, "Just two weeks shy of her Sweet 16," her mother said. "Kayla was sweet and kind-hearted. She talked to everybody, it didn't matter the clique."
Hope told Dateline that Kayla was energetic and wanted to be a choreographer. She was on the dance team in school and also did gymnastics.
Even though she was no longer with Kayla's father, Hope told Dateline that she and her ex, Jim, had an "open-door" policy with their kids, allowing them to see both parents whenever they wanted.
So once the mother and daughter returned from Texas, Kayla naturally wanted to spend some time at her father's. She was spending the night there on August 11.
"Kayla called that night, August 11," Hope Berg told Dateline. "And said she might go see some friends, but that she'd let me know. Then Kayla said, 'I love you.' And I said, 'I love you, too,'" Hope remembered. "Next thing I know, she hasn't been heard from for days.
Hope told Dateline that Kayla's father, Jim, who passed away five years ago, simply remembered that Kayla yelled through the house that she was going out.
Hope said that Kayla's older brother, James, told her that Kayla had called him that night and wanted to go to a party with him. "He said no, and that was the last he heard from her," Hope told Dateline.
Looking back, Hope said, "There was a lot of miscommunication between Kayla's father and I that week."
"It took about six days, but I thought, 'Something's not right: No one has heard from her or seen her.' So I went to the Antigo Police Department and filled out a missing person's report," Hope Berg told Dateline. "She was filed as a runaway at first. Then within the first 48 hours, we had her upgraded to endangered missing."
Dateline spoke with Antigo Police Department Captain Daniel Duley. Captain Duley told Dateline that he has been on this case since the beginning.
"Kayla was reported missing on August 17, 2009, but hadn't been seen since August 11," Capt. Duley said. "She didn't have a history of being a runaway and there's nothing to indicate that's what happened."
Hope told Dateline that, "Apparently, Kayla was picked up by her brother's friend to go for a drive. Then, around 9:00 pm, Kayla's other friend was working and they went to stop by and say hi."
Captain Duley told Dateline that Kayla's brother's friend supposedly picked Kayla up and took her to her ex-boyfriend's house, 35 miles away, in Wassau, Wisconsin.
"Our main focus in this investigation is the gentleman who supposedly took her for a ride to her ex-boyfriend's house and the ex-boyfriend," Capt. Duley said.
Hope told Dateline that, "Kayla knew that her ex-boyfriend had just moved, and had even been over to his new house. For her to be dropped off at night, at his old, abandoned house, with nobody there? I can't see it."
As far as the investigation goes, Capt. Duley told Dateline, "There's been many searches conducted in the areas around the state of Wisconsin. We've had human remains detection dogs and other investigative searches done. We've had tips that have led us all over the country."
It has been 10 years to the day since Kayla Berg was last seen, but her case has not been forgotten by her family, the town or the authorities.
"I've never considered Kayla's case a cold case. It's an active, ongoing investigation. And we actively work on any tips that we get," Capt. Duley said. "There are people out there that we think have information and we'd like them to come forward and talk to us about anything they know about the case."
Ten years is a long time to wait, hoping for answers. "We want this resolved for the family and, really, the entire community," Capt. Duley told Dateline. "They've all been affected by this for the past 10 years."
"Somebody doesn't just vanish off the face of the earth. I think something bad happened, but I don't know for sure," Kayla's mother Hope Berg said. "Then there's that hope and faith that she is out there somewhere safe and we can bring her home. There's a lot of things that run through your mind when something like this happens."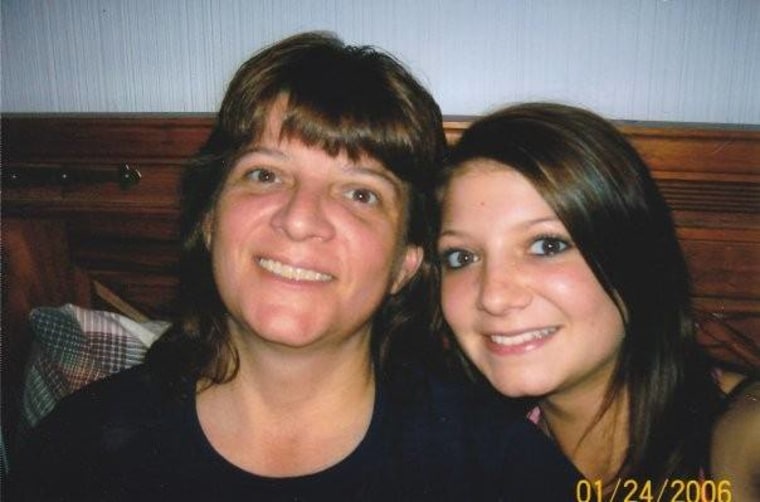 Hope Berg told Dateline that, "I always try to keep that hope and faith alive. The Ohio women were found. Jayme Closs was located. That always gives someone renewed hope and faith, like, 'Maybe that could happen to me.'"
Kayla Berg would be 25 years old today. If you have any information on her disappearance, please contact the Antigo Police Department at (715) 627-6411.