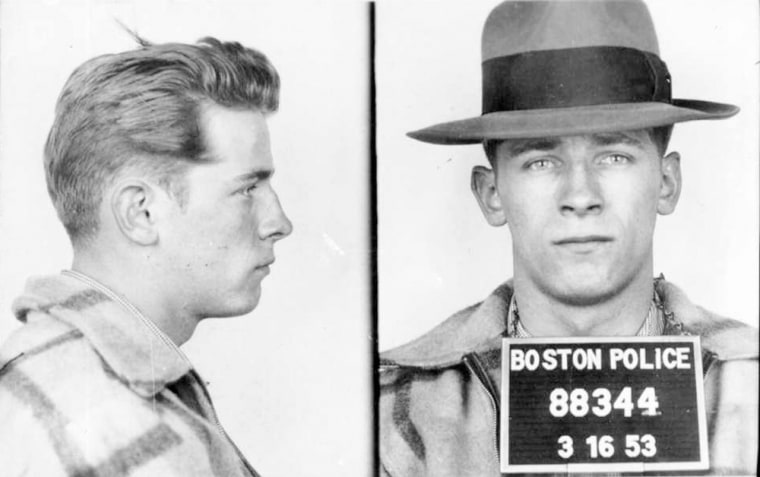 Three thousand miles from where South Boston mobster and FBI informant James "Whitey" Bulger" will face a jury this week, Hollywood producers are furiously working to cast the actor who will play him in a feature film about his life. With Johnny Depp having recently dropped out of the biopic set to release sometime next year, producers are "actively" looking for his replacement, a representative for Cross Creek Pictures told NBCNews.com on Monday.
Depp left the project, titled "Black Mass," over an apparent salary dispute. The film is based on "Black Mass: The True Story of an Unholy Alliance Between the FBI and the Irish Mob," co-written by Boston Globe journalists Dick Lehr and Gerard O'Neill. It follows the story of Bulger's long relationship with FBI agent John Connolly, who he grew up with on the streets of South Boston. Connolly became a major player in the FBI's Boston office and Bulger became the godfather of the Irish mob. Their covert deal to trade secrets and take down the city's Italian Mafia led to allegations of drug-dealing and murder -- and indictments for racketeering.
Bulger fled Boston in 1994 after being tipped off that he was about to be indicted. For 16 years, he lived on the lam; for the bulk of that time he lived with his girlfriend in a Santa Monica, Calif., apartment. The 83-year-old former mob boss was arrested in 2011 and charged with his role in at least 19 slayings.
Barry Levinson ("Toys" and "Sleepers") is directing the movie. A representative for actor Joel Edgerton ("Warrior") tells NBC News that Edgerton is in negotiations to play Connolly, the disgraced FBI agent.
But with Depp out, who should play Bulger? If a South Boston connection counts for anything, Matt Damon or Mark Wahlberg could take the gig. But there are plenty of others, like Christoph Waltz who is good being the enigmatic bad guy, and Leonardo DiCaprio -- "The Departed," anyone?