The Peter Gabriel song "In Your Eyes" will forever be associated with John Cusack. In the 1989 film "Say Anything," Cusack's Lloyd Dobler courts Diane Court by holding a boombox playing that song over his head.
That famous scene got a real-life re-enactment of sorts Saturday at Gabriel's concert at California's Hollywood Bowl. As "In Your Eyes" began, Cusack came out on stage and handed Gabriel a boombox, doffing his cap to the singer as he did so.
Gabriel then held it over his head, Dobler-style, and acknowledged Cusack before putting the boombox down and starting to sing.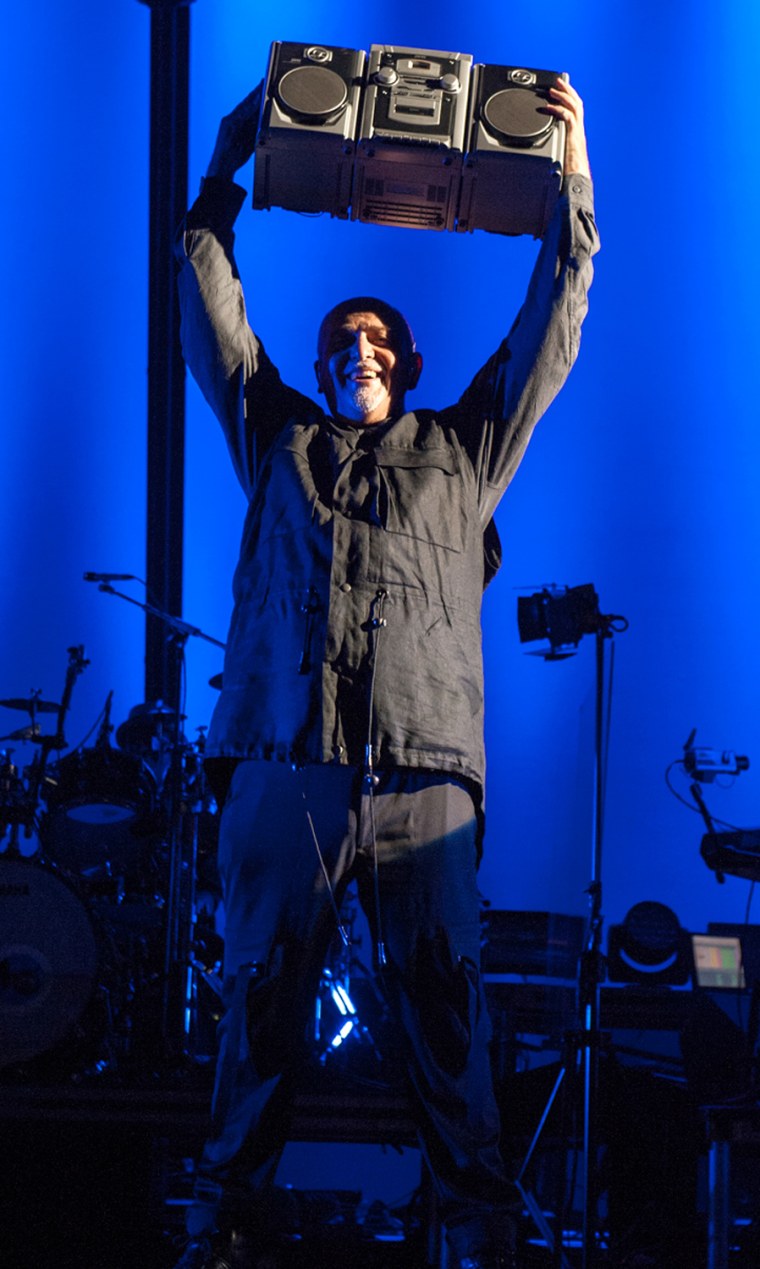 Former rock journalist Cameron Crowe, who wrote and directed "Say Anything," tweeted on Sunday that the moment was "surreal and beautiful."
Cusack himself also tweeted about the experience, telling Twitter followers to use the moment to encourage Crowe to tackle another project with Cusack, which they did.
And that would be great, as long as it didn't involve selling anything, buying anything, or processing anything.
Are you a "Say Anything" fan? Tell us on Facebook.
Related content: