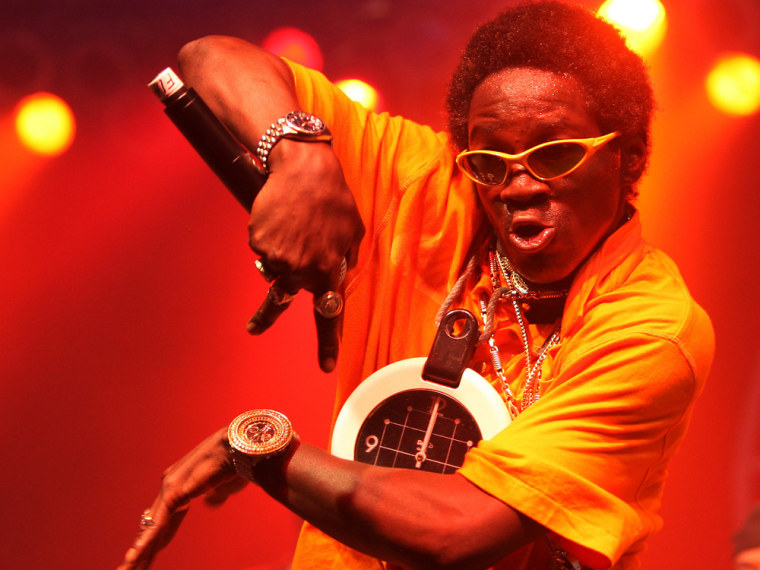 Rapper and reality show mainstay Flavor Flav was stopped for speeding and arrested for felony aggravated unlicensed operation and traffic violations in Valley Stream, N.Y., Thursday morning. A small amount of marijuana was found in his possession, police said. He was later released to attend his mother's funeral.
Flavor Flav, 54 (born William Drayton), was found to have 16 suspensions on his driver's license, the New York State Police said in a press release.
Police say he was driving his black Hyundai at 79 mph in a 55-mph zone.
His mother, Anna Drayton, died on New Year's Eve, the rapper said in a tweet.
Flavor Flav came to fame as a member of the hip-hop group Public Enemy, and famously wore a large clock around his neck. He later released solo music and appeared on a number of reality shows. On "The Surreal Life," he met and began dating actress Brigitte Nielsen, and the two later had their own show, "Strange Love." After the couple broke up, he appeared on his own show, "Flavor of Love," on which he attempted to find a wife.
Flavor Flav has been arrested for marijuana before, including a 1996 incident where he was arrested while riding a bike in the South Bronx with two pounds of marijuana stuffed in his pockets.