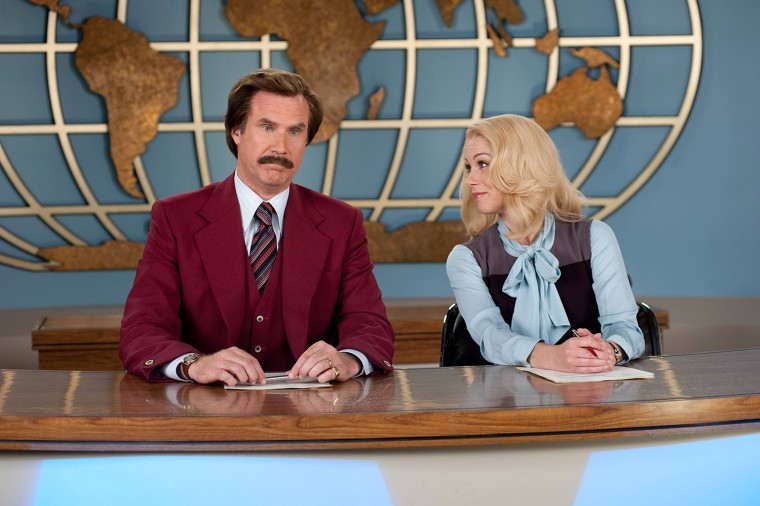 Even the worst movies can feature memorable lines. Here's a look at some of the best movie quotes of 2013 — we're not vouching for the films as a whole, just the zingers in question.
"Who the hell is Julius Caesar? You know I don't follow the NBA!" — Ron Burgundy, "Anchorman 2: The Legend Continues"
"So it's you and a syringe against the Capitol? See, this is why no one lets you make the plans." — Haymitch to Katniss, "The Hunger Games: Catching Fire"
Killi: "Aren't you going to search me? I could have anything down my trousers."
Tauriel: "Or nothing." — "The Hobbit: The Desolation of Smaug"
"Winter's a good time to stay in and cuddle,
but put me in summer and I'll be a ...
Happy snowman!" — Olaf the snowman, "Frozen"
Capt. Phillips: "There's got to be something other than being a fisherman or kidnapping people."
Muse: "Maybe in America, Irish, maybe in America." — "Captain Phillips"

"I got the name from my favorite historical figure and my second-favorite Szechuan restaurant in Brooklyn." — Hannibal Chau, "Pacific Rim"
Boy to Gru, who's dressed as a fairy princess: "How come you're so fat?"
Gru: "Because my house is made out of candy, and sometimes I eat instead of facing my problems!" — "Despicable Me 2"
Lois Lane: "What's the 'S' stand for?"
Superman: "It's not an 'S.' On my world, it means, 'hope.'"
Lois Lane: "Well, here it's an 'S.'" — "Man of Steel"
"You just point the (space shuttle) at Earth. It's not rocket science." — Matt Kowalski in "Gravity"
"Young man, if it is your wish to handle ladies' undergarments, I suggest you take employment in a launderette." — "Mary Poppins" author P.L. Travers to a bellboy in "Saving Mr. Banks"
"The only woman pretty enough to not wear makeup was Elizabeth Taylor, and she wore a ton." — Violet, in "August: Osage County."