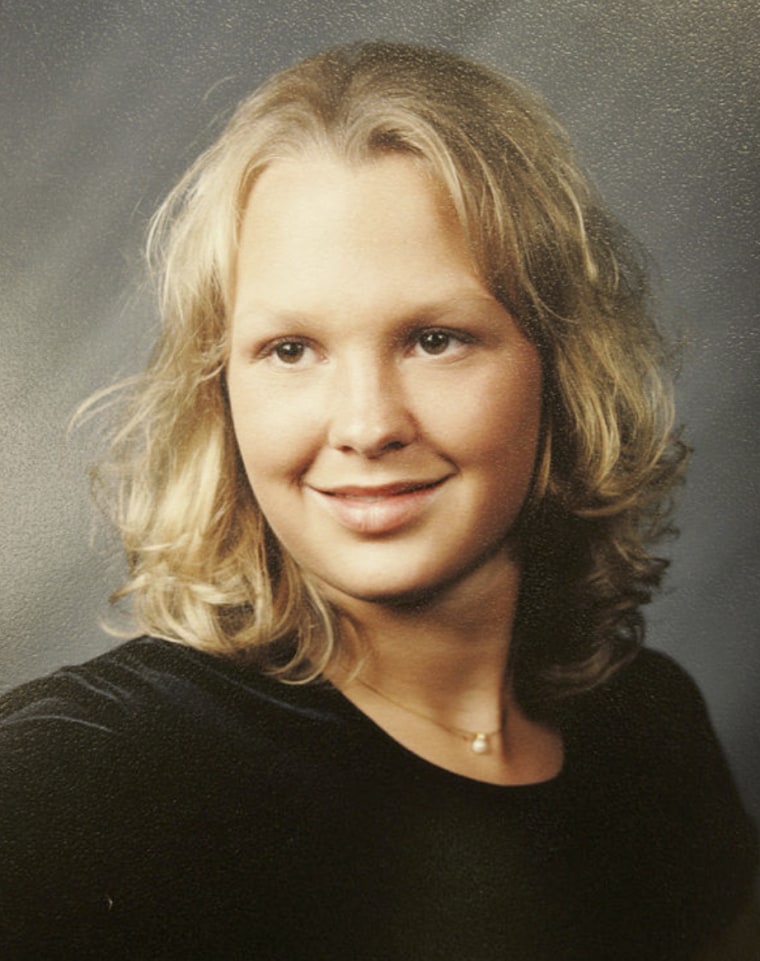 The Rochester, Minnesota police force has an incredible track record of solving crimes, but there is one case that has weighed heavily on the community for a decade.
"It happened to someone who should have been in the prime of their lives," Capt. John Sherwin told Dateline NBC. "She never got the chance to start her career or have a family."
April Jean Sorensen, 27, was easy-going, athletic, and a hard-working student at the Rochester Community and Technical College, studying to become a dental hygienist.
Thinking about her sister's untimely death still brings Holly Beenken to tears. "She was just not a person you would think would be targeted," she told Dateline.
On April 17, 2007, April's TV technician arrived at her home at 12:30 p.m., for a scheduled visit. He saw smoke coming from inside the house and immediately called 911.
When police and investigators arrived at the scene, they determined that the fire was not an accident.
After the fire was extinguished, police found April's body inside her bedroom. Autopsy reports confirmed she had been stabbed and strangled to death.
Police believe that the killer set the fire to burn away the evidence of the crime.
Capt. John Sherwin, a patrol sergeant at the time, said investigators have retraced April's steps, interviewed thousands of people and collected DNA samples in their attempts to solve this mystery.
Despite their efforts, the case still remains open.
On the night before her murder, April had worked the early-morning shift at UPS Inc. in Rochester from 4:00 a.m. to 8:00 a.m. Then she attended class from 10:00 a.m. to 10:50 a.m., leaving a less than two-hour window from when April returned home, to when she was killed and her house was set on fire.
April was living with her husband, Joshua, who worked for IBM. Investigators questioned Joshua right away.
During this type of investigation, "everyone is on your radar," said Capt. Sherwin.
While they initially looked at Joshua as a possible suspect, police quickly cleared him, as he had an airtight alibi. IBM had a very secure corporate campus and he was at work during the time of the murder.
The TV technician was also ruled out as a suspect, because it was confirmed that he had just arrived to the scene based on his work schedule for that day.
Throughout the years, investigators say they have had a number of suspects, including "one strong suspect," who is currently serving time for another crime.
But April's murder has been very difficult to solve because of the lack of forensic evidence.
"The fire destroyed a lot of potential evidence," said Capt. Sherwin.
According to Holly, her family still has no idea who is responsible for her sister's death. April made friends easily and had no enemies. "I just couldn't believe it, and it made me question everything," Holly told Dateline.
Even 10 years later, police still have meetings to discuss this case. "We haven't forgotten about this and neither has the community," said Capt. Sherwin.
Capt. Sherwin believes this case is solvable. "We still have a wildcard in our pocket," he said.
While he didn't want to reveal specific details of the investigation, Capt. Sherwin thinks that DNA technology will eventually improve enough to clearly identify April's killer.
April's family is also hopeful that the killer will be found and prosecuted.
"I think if that person was found, it would be a little easier knowing that person isn't still out there," said Holly. "It wouldn't make it better, but maybe it would help answer why, or how, or what really happened?"
April and her family used to run marathons together, so in her honor, her family started the April Sorensen Memorial Half Marathon & Relay. The 10th annual marathon is scheduled to take place on July 8, 2017.
The race runs the 13 miles from her birth place, Albert Lea, Minnesota, to the town of Hayward, where she was raised.
Holly says the race is a great tribute to April. "It helps our family stay connected to her," she told Dateline.
Anyone with information is encouraged to call the Rochester Police Department at 507-328-6800.