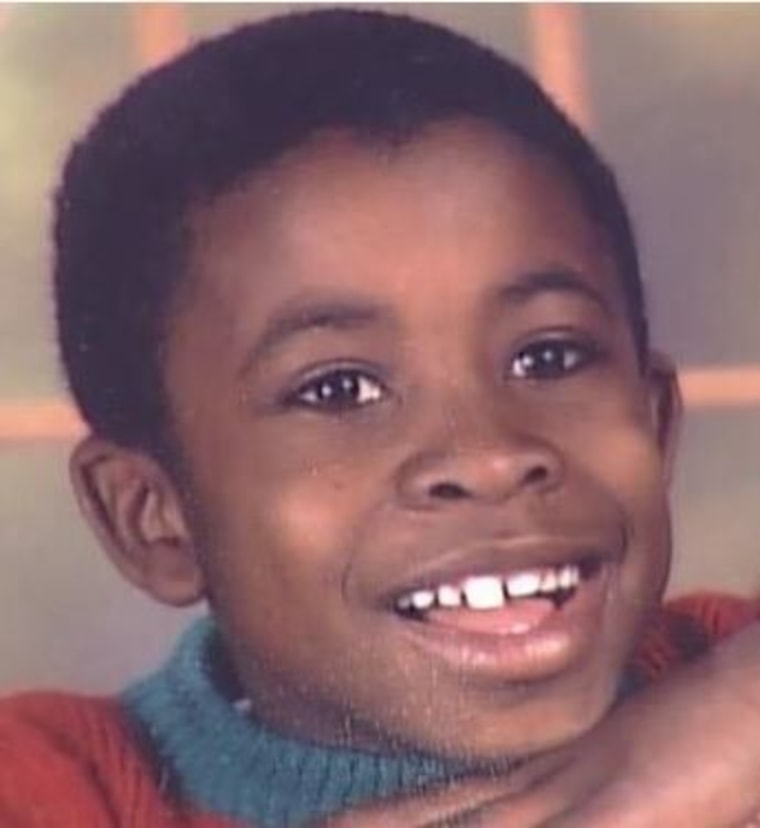 The cold case files at the Amarillo, Texas Police Department are stacked for all to see on an open shelf.
They remind the detectives in the Special Crimes unit, busy with more current and active cases, that the past is not over. It's waiting.
And that's just the way Director of Special Crimes Lieutenant Erick Bohannon wants it to stay.
"When I come into my office every day, I see the cold case file at the back of our office," Lt. Bohannon told Dateline NBC. "The reason I keep them there, is because it's a constant reminder that we need to work on them."
One of the cases waiting to be cracked is that of nine-year-old Dorien Thomas.
On October 26, 1998, Dorien, a child known for happily cruising Amarillo's neighborhoods on his bright aqua bicycle, vanished.
According to Lt. Bohannon, Dorien was making his usual neighborhood rounds when he disappeared.
At the time, Dorien's friends and neighbors told Lt. Bohannon that it wasn't unusual for Dorien to be out late in the evening. He had a carefree smile and loved to bike the streets, visiting friends and neighbors.
But on this night, he didn't come home.
"Usually, he was pretty easy to find… he was a pretty well-known kid," Lt. Bohannon told Dateline. "They knew some of the homes he would go to, and some of the neighbors. When that didn't prove fruitful, they started realizing things were not as they should be."
At the time of his disappearance, Dorien was wearing a red t-shirt, blue jeans, and black and white tennis shoes. None of the items, including his beloved bicycle, have ever been recovered.
It has been 18 years since Dorien disappeared, but Lt. Bohannon remembers that October distinctly. At the time, he was a relatively new officer working on the bicycle squad.
After Thomas was reported missing the morning of October 27, an enormous search effort was launched.
"I had never been involved in an operation on a massive scale like this. It was multi-agency, multi-officer. We even had air support." Bohannon said the community also banded together to help find Thomas, to no avail.
Over the years, detectives have received tips about sightings. But, says Bohannon, many forget that Dorien would be a grown man if he were found alive today. In the minds of many, Dorien is frozen in time – forever nine years old.
"The unfortunate thing is that people call us and say they saw someone who looks like Dorien in a city," Bohannon told Dateline. "They call about little Dorien. And I'm glad everyone is still thinking of him, but he would be 28 today."
While nearly two decades of empty leads might force some detectives to put a case aside, Lt. Bohannon has a special mission to keep cases like Dorien's at the top of the list.
"I could not imagine being a parent whose child is missing," Bohannon told Dateline. "I'd like to think that my level of trying to help find their kids, is pretty close to theirs."
Bohannon still hopes to find Dorien alive, "But if he's not, I want to make an appropriate DNA identification for Dorien," he says.
"I will never give up on him. Maybe at some point in time, somebody will come forward with that one little thing that we need to solve the case." Until then, the lieutenant will pass the cold case shelf every day and think of Dorien, forever nine, waiting.
Anyone with information regarding Dorien's case is urged to contact the Amarillo Police Department at (860) 378-9452.