It's an afternoon that has been in Jo Ann Lowitzer's mind for seven years now. The afternoon her daughter Ali disappeared.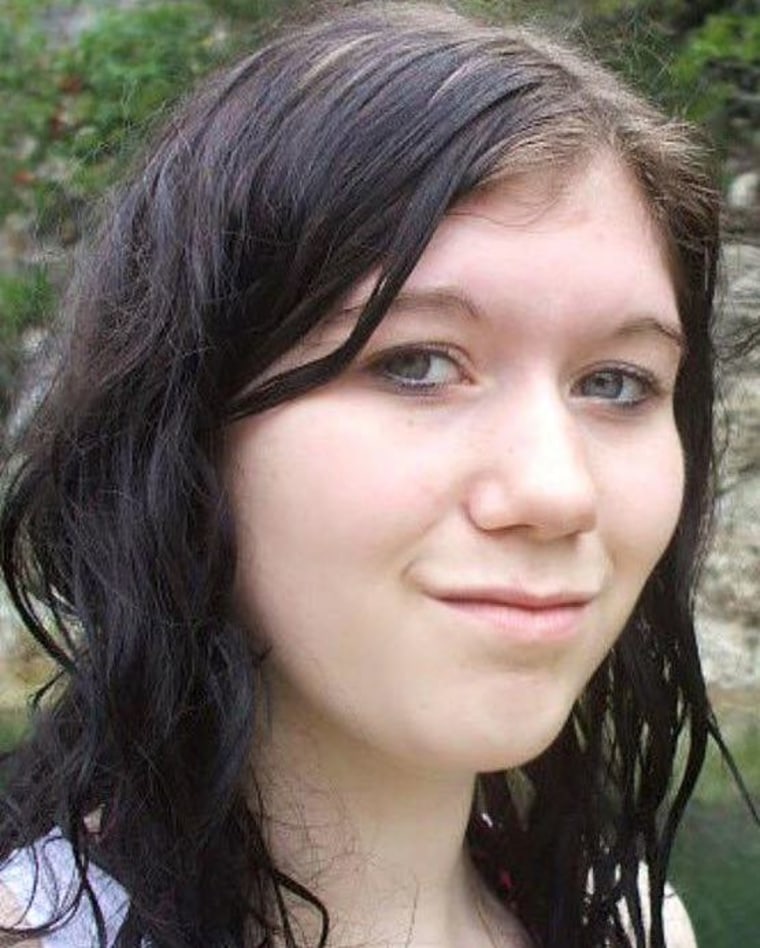 The Spring High School sophomore was last seen getting off her afternoon bus around 2:45 p.m. the afternoon of April 26, 2010, not more than a few houses away from her family's home.
Ali didn't head straight home that day. She had phoned her mother, mentioning her plans to walk the quarter of a mile or so to the burger joint where she worked to get her paycheck. Witnesses would later tell police their memories of watching Ali head down the street away from her home.
When Jo An returned home several hours later, Ali still hadn't returned. She'd learn the next day Ali never made it to the restaurant that afternoon.
So Jo Ann sent a couple of texts to Ali. No response. That was unusual.
Perhaps she went to see a friend and forgot to relay her plans to her mother. That was unlike Ali to do, but it wasn't out of the realm of possibilitiy for a 16-year-old. So Jo Ann called around. No one had seen or heard from Ali.
At 11:00 p.m., Jo Ann made the call no mother wants to make: she report her daughter missing.
"I knew deep down in my gut that night that something wasn't right," Jo Ann told Dateline. "I had no idea what to do about it other than phone police, really. But I knew that something was very wrong right away."
That gut feeling of worry has never left Jo Ann. Even now, seven years after that mysterious April afternoon, she knows something had to have happened to her daughter.
"Someone took my daughter away from us and away from her future," Jo Ann said. "Someone took that all away and it's just horrible that it's been so many years without answers or justice."
The past and the present
Jo Ann talks about her daughter in two ways; the past and the present.
When asked how she'd describe her daughter, she talks in the past tense. That's not because she feels Ali isn't with us anymore, she said, it's because who knows what Ali may be like now.
"She was very caring. Very loyal. I think if this hadn't happened, she'd have the same few close friends she had at the time," said Jo Ann. "She loved art. She was a very talented artist. And she loved animals. We always had pets of some sort."
One memory in particular that Jo Ann spoke about happened when Ali was in the fifth grade.
Their family, like most, had a grill in their yard. Ali's father was getting ready to make some burgers and discovered a bird's nest inside. Immediately, young Ali took a vested interest in the eggs' safety.
"She'd check every day on those eggs. She'd always be out there watching them," remembered Jo Ann. One afternoon, when Jo Ann was at work, Ali called saying a snake had gotten into the grill. She was terrified for the baby birds who, by this time, had hatched in the nest.
"I told her to run across the street to our neighbor. He came over and checked the nest, but sadly the snake had gotten those baby birds," Jo Ann said. "Ali was just heartbroken."
With Ali's OK, the neighbor killed the snake. And Ali made sure her dad covered all the spots on the grill where a bird could try and enter again, in the hope of preventing any more nests being created there.
"She told me it wasn't fair that it happened to those baby birds," Jo Ann told Dateline. "She didn't want it to happen ever again."
It's ironic now thinking about the small similarities in the story to what Jo Ann and the rest of Ali's family is now dealing with.
Jo Ann has dedicated herself to do whatever she can, as Ali did with the grill and the baby birds, to prevent other families from going through the pain of missing a child.
A day to remember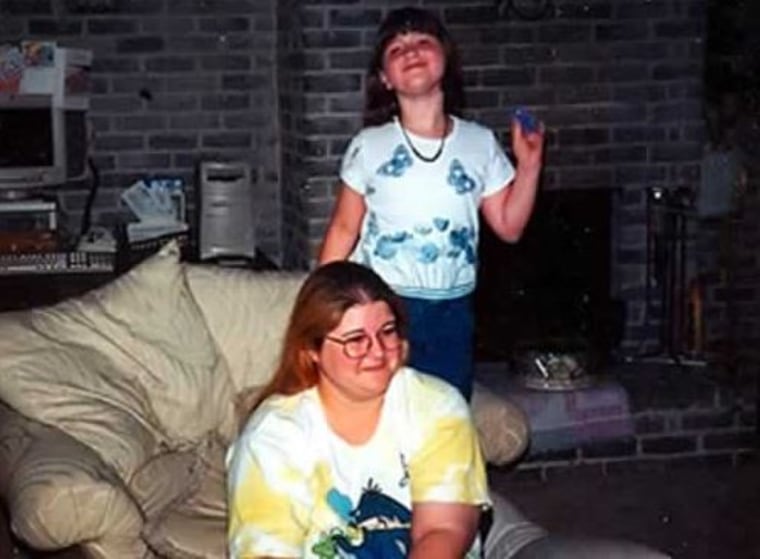 Several years ago, Jo Ann saw on her local news that it was 'National Blueberry Day' on the news. A thought came to her mind.
"I thought, what if this air time could be dedicated to a missing person case or something, instead of recipes to make with blueberries," she told Dateline.
So Jo Ann came up with an idea; what about petitioning to create some type of missing person day locally? It took a few years, and the assistance of several organizations, but their efforts were eventually recognized. February 3, Ali's birthday, would be made Houston's annual mission person day.
It was a victory of some sort. But Jo Ann was dreaming of more. She did some research, and found her home state of Texas did not yet have an official missing person day.
"I thought, why not try to get one," said Jo Ann.
The process was far from an easy one. It took another two years of emails, phone calls and drop-ins. Others joined her cry for the creation of a dedicated day.
Their efforts were recognized this year when lawmakers adopted a resolution to recognize April 26, the day Ali went missing in 2010, as "Texas Missing Persons Day."
Jo Ann was in Austin at the state capitol with the families of other missing persons as the resolution was read.
"I just hope it can help motivate others to help spread the word about these cases," Jo Ann said. "Getting their faces on the news outside of the initial missing person report and when a body is found. It only seems that those are the two times people care. We want them to care about the people who remain missing and need to be found."
Continued hope
Jo Ann still lives in the same house where the family lived when Ali vanished. She and Ali's father are now divorced. But she didn't want to sell the house.
"I want to be here if Ali comes through that door one day," Jo Ann told Dateline. "Maybe she doesn't remember phone numbers, but she would remember this house. Someone needs to be here."
She's left Ali's bedroom the same. The home is filled with photos of Ali. And there are other small reminders everywhere.
"Ali was very into art, even when she was little. Not too long ago I was bringing in a bookshelf that had been in the garage? My father had built it for Ali and her brother when they were little," remembered Jo Ann. "I was cleaning it. And on the side, I found Ali had carved her name into the wood. Things and reminders come up like that all the time."
Officials with the Harris County Sheriff's Office continue to investigate Ali's case, but didn't return Dateline's request for comment.
Jo Ann continues to be frustrated with the way her daughter's case has been handled. The family has been working with a private investigator for a number of years. They believe Ali may be the victim of sex trafficking. But they worry that in seven years, she could now be anywhere.
There is a $25,000 reward, raised over the years by Al's family, for information leading to Ali's safe return home.
It's hard for others to understand the situation, Jo Ann said.
"They say I'm living like she died, even though we don't know. But I want to have reminders of her everywhere. I want to remember everything about her. And until we find a body, I believe she is still out there."
It's the memories of Ali that push Jo Ann to continue on. It's what motivates her to do the press interviews she does, and what keeps her hoping that maybe soon there will be new memories to be made.
Jo Ann thinks Ali would have probably gone to school for art. Maybe she herself would be a mother now, too.
"I try and take my own advice that I give to other families. That you know and you remember, and that's what matters," said Jo Ann. "You have to keep your hope and keep pushing."
Anyone with information regarding Ali's case is urged to call the Harris County Sheriff's Office at (713) 967-5810.