The Murray brothers grew up playing baseball together.
"It as something we all did. But TJ was really into it, he played in high school and was an umpire for little league when he was older. It was kind of brother-bonding in a way, especially because TJ was an umpire while our youngest brother Sam was just starting to play," James Murray, one of TJ's four younger brothers, told Dateline.
"Now when I come to this field, it's comforting. Sad, but comforting."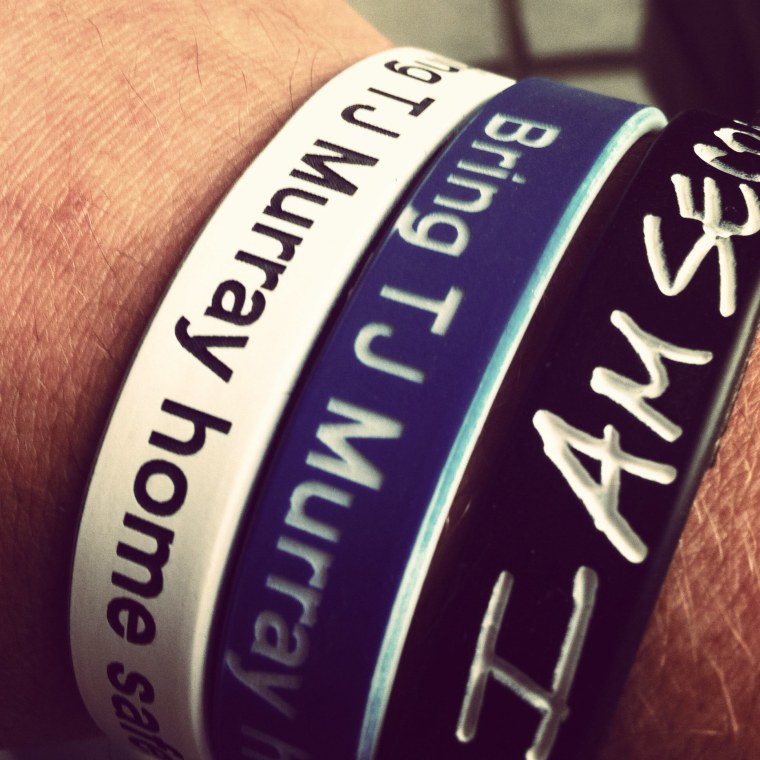 TJ was out with friends in South Montgomery County that night. The Sam Houston State University student spent a lot of weekends near his family and lived with two of his cousins while at school. James says that he got a call that night that his brother was about to get in a fight and to come get him. "They were saying come get your brother, so my friend and I went up there to make sure everything was all right, and he was just gone," James said.
The following day, James says he and his father drove back to the area TJ was at the night before and saw his truck still parked in the parking lot of one of the bars he visited the night before, a red flag for the family. His cellphone was later found in a nearby ditch. "Something was wrong immediately. He was very responsible. He definitely would never drive drunk, but first thing he would have gone back and gotten that truck," James says. "It was my father's and he wouldn't just leave it."
Now, more than three years has passed, but what happened to TJ that night remains a mystery.
Investigators with the Montgomery County Sheriff's Office told KHOU in 2012 they suspected foul play in the disappearance. Lt. Brady Fitzgerald told Dateline that detectives are still working the case, but more answers need to be found. "It's frustrating for the family because we know they need answers. The case is still active though although there has not been a lot of activity in it the past year," Lt. Fitzgerald said.
Tragically, the mystery surrounding TJ's death is not the only hardship the family has endured. One of TJ's younger brothers, Will, accidentally drowned while swimming in a river with friends in July of 2012, nine month's after TJ's disappearance. "It's just been really hard for my parents, losing two sons. But at least we know what happened to Will, but what happened to TJ? That's something we just don't know," Josh told Dateline.
It is now just James and his little brother Sam, who recently turned 14. "I'm the only big brother he has got now. But he's the strongest in our family. Just seeing the way he's grown up, with all this going on. TJ would be so proud," James says.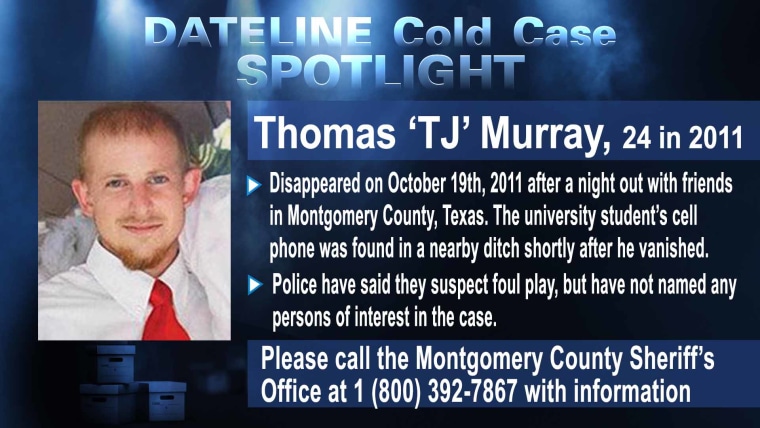 If you have any information that can help crack TJ's case, please call Montgomery County Sheriff's Office at (936) 760-5876 or Crime Stoppers of Houston at 1 (800) 392-7867. You can also visit the Facebook page 'Bring TJ Home' for more information.