In the early morning hours of October 6th, 2009, an intruder broke into recent high school graduate Ashleigh Love's suburban Milwaukee home, shot and killed her.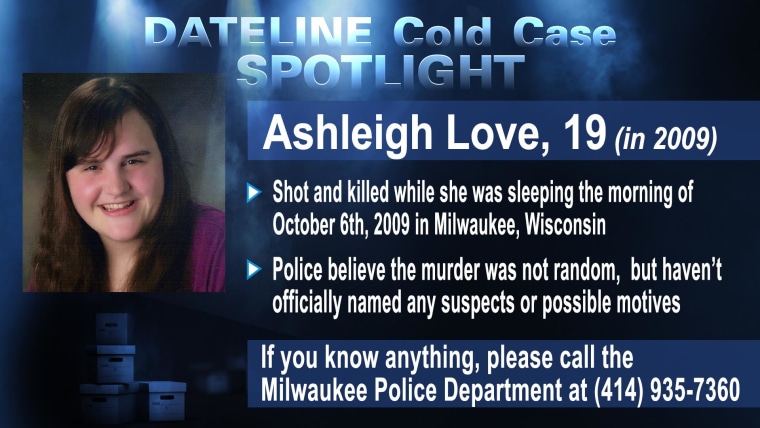 According to Wisconsin Radio Station WTMJ, neighbors said Ashleigh, 19, was a hardworking, sweet young woman. During a news conference several months after her daughter's murder, Ashleigh's mother, Tammy Love, told reporters, "Someone somewhere knows something. We are begging them to come forward. This has left our family heartbroken and devastated. We feel like we are in hell, and we can't climb out."
Police said the killer carried a shotgun and wore a bandanna over his face, and they believe the murder was not random. Since her death, police haven't officially named any suspects or identified any possible motives.
Police Sgt. Thomas Stigler told the Milwaukee Journal Sentinel in December 2009 they believe Love had met with a man on several occasions over that summer. Stigler said the man may have worked in construction, but they have been unable to identify him and haven't named him as a suspect in the case.
Milwaukee native and filmmaker Kyle Olson, who is also a close friend of the Loves, collaborated with the family in the months and years after Ashleigh's murder to create the short film 'Letters to Ashleigh'. The project documents the family opening some of the hundreds of letters they received from friends, family and strangers from across the country who heard about Ashleigh's case in the news. The film has won several awards at local film festivals this year, and has been accepted to several more this fall.
If you have any information that could help lead to a break in Ashleigh's case, please contact the Milwaukee Police Department at (414) 935-7360.