Cathleen Thomas and Rebecca Ann Dowski. David Knobling and Robin Edwards. Cassandra Lee Hailey and Richard Keith Call. Annamaria Phelps and Daniel Lauer. These are the names of the four couples who were brutally murdered along the Colonial Parkway between Jamestown and Yorktown, Virginia from 1986 to 1989.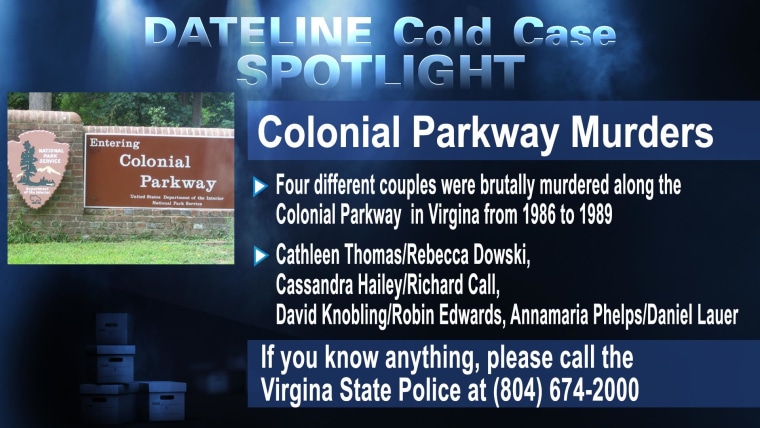 To date, their deaths remain a mystery that has confounded their families, state police, and the FBI for last 28 years.
The first couple, Cathleen, 27, and Rebecca, 21, were found in October 1986. David, 20, and Robin, 14, were found in September 1987. Cassandra, 18, and Richard, 20, went missing in April 1988, and were never found. They are presumed dead. Annamaria, 18, and Daniel, 21, were found in October 1989.
Over the years, new teams of law enforcement officials have stepped in, hoping that fresh pairs of eyes and new technology will crack the case. Most notably, in May 2010, former Milwaukee homicide detective, Steve Spingola, who had a reputation for solving even the toughest of mysteries, decided to lend his expertise to the cold case. Spingola's investigation resulted in several searches of the Colonial Parkway, conducted by both state officials and the FBI, in the hope of uncovering evidence that had been tucked away for the past two decades.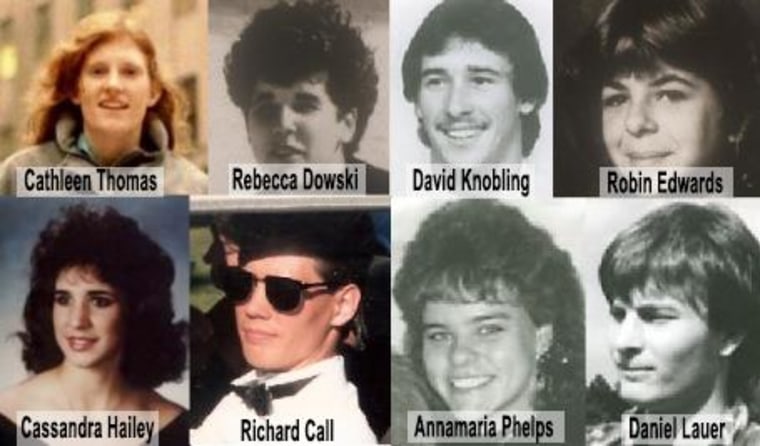 Although Spingola and the families of the victims initially expressed a cautious optimism to local NBC affiliate WWBT when the search was renewed, the veteran detective eventually ended up alienating many of his supporters when he published his controversial findings in an e-magazine.
Although it is unclear even after many years of investigating and searching, if the murders are the work of one person, several people, or even definitively linked, this cold case remains open. The families continue to demand answers. If you have any information that may lead to a break in the case, please contact Virginia State Police at (804) 674-2000.