In 1982, Johnny Gosch became one of the first children to be featured on milk cartons across the country, after he vanished while on his regular paper route in Des Moines, Iowa.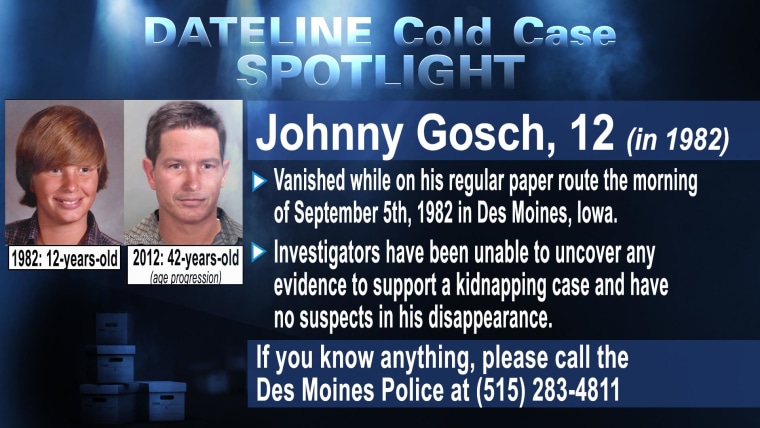 Over 32 years later, little is known about what happened to Johnny on September 5th, 1982. While investigators and his family believe he was kidnapped, they have never uncovered evidence that supports that. To date, they have no suspects and no arrests made. Two years later in 1984, another paperboy, Eugene Martin, also went missing out of the Des Moines area. Police have never established a connection between the two cases.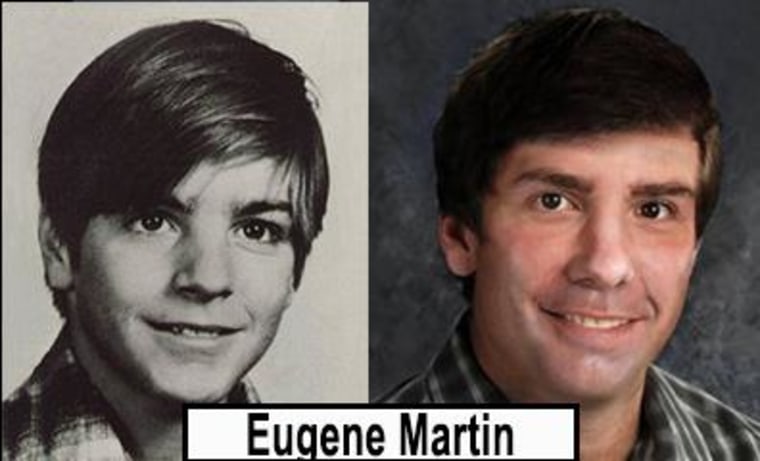 Today, Johnny is remembered as a child who went missing before the era of Amber Alerts. As a result, his mother Noreen Gosch became an outspoken advocate for the missing and went to great lengths to ensure that future kidnapping victims benefit from better-coordinated law enforcement efforts. Noreen's advocacy made headlines again in 2012, when the bodies of two Iowa cousins were found after they had been reported missing. She spoke with local NBC affiliate WHO and announced plans to push for the death penalty during the 2013 state legislative session. To date, no such a bill has been passed.
In December 2012, MSNBC produced a documentary special that highlighted Johnny's case, as well as how his disappearance changed the way investigators search for missing children. Executive Producer Paul Sparrow spoke with WHO, about the importance of Johnny's story:
"I think people today would be shocked at what the real situation was in 1982. Police were required to wait 72 hours before investigating a missing child's case. The FBI would track your stolen car across state lines, but it would not track your stolen child across state lines. There was absolutely no national infrastructure to support the hunt for missing children."
If you have any information that may lead to a break in either of these cases, please contact West Des Moines Police at (515) 283-4811 or your local FBI office.