Although 34 years have passed since her sister Tracey Neilson's murder, Cindy Young says she can still picture the look on their mother's face when the news came.
"It's just something you never forget," Cindy told Dateline as she tried to hold back tears. "You knew instantly something was really bad. None of us believed it at first, it had to be some mistake. But it wasn't."
Tracey was found stabbed to death in the apartment she shared with her husband Jeff. It was January 5, 1981, her 21st birthday. Jeff had been in Oklahoma City buying his wife a gift for her birthday at the time, and returned home to the grisly scene. Police have said they cleared him in the crime years ago.
"So much was taken from us, and from her, that day. I don't think I really ever realized how much I depended on her until she was gone. She went to Oklahoma State for college, so did I. She pledged Pi Phi sorority, so did I. And her future was just taken away just like that," said Cindy. "
The theories of what may have happened have stumped investigators, who say they have tracked down some 1,600 leads with no luck. Now more than 34 years after the murder, two pieces of crucial evidence may hold the answers for everyone has been hunting.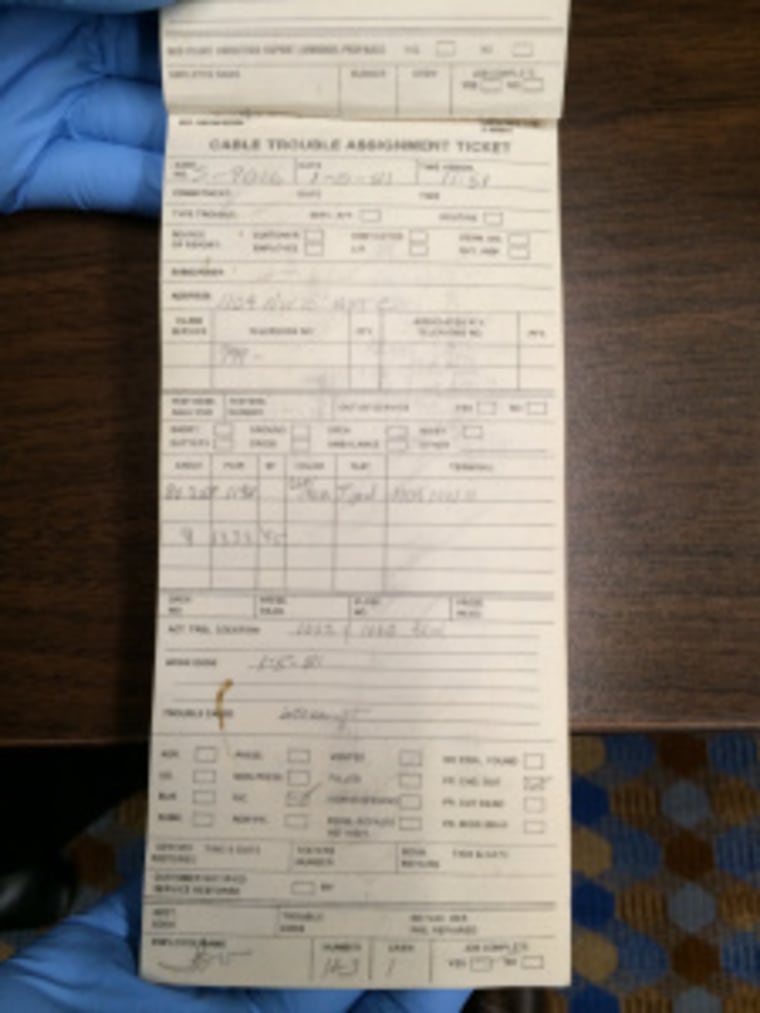 First, a Southwestern Bell cable ticket book found inside the apartment, with the last ticket for work on Tracey's cable before noon the day of the murder. Initials or a name written on the bottom have never been connected to a specific person.
Second, a piece of evidence that may literally be the key to solving the crime; a key chain detectives believe the killer took from Tracey's home. An Oklahoma State Bureau of Investigation forensic artist sketched what the tortoise-colored key ring looked like. It had Tracey's name on it.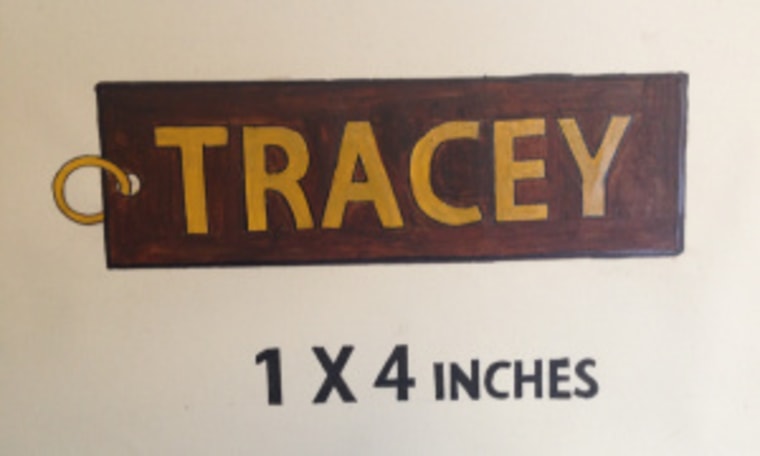 "Killers sometimes will take items of evidence or personal belongings from their victims and we believe the killer very likely took this key ring and also very well may still have it," OSBI Director Stan Florence said at a press conference two weeks ago.
But as Tracey's case has gained more and more attention the past several months, her sister Cindy says all their family wants is closure. "It's hard for our family having this all brought back up again, I hate that part, but I want to know," she said. "I have my suspicions about who may be responsible and I hate even thinking that of someone. But until it's solved, that's what happens."
The OSBI opened up a special phone bank for calls regarding Tracey's case after a press conference on July 10th, and more than 20 tips have been reported. Perhaps one of those will hold the key to solving a crime that's haunted Moore for too long.
"We still miss her every single day. Every day. I just hope this time around, it will be solved," said Cindy.
If you have any information that can help crack this case, please call the Oklahoma Bureau of Investigation hotline at 1 (800) 522-8017.
There is currently a $100,000 reward offered, mostly from Tracey's family, for information that can help solve the case.