Anna Knutson remembers the day's events circling that weekend vividly.
"My dad and I were at the North Dakota State Baseball tournament watching my brother play, and my dad, my mom or I hadn't heard from Anita all weekend," Anna told Dateline. "It was so strange that she hadn't answered any phone calls."
Anna's older sister, Anita, was a freshman at Minot State University in Minot, North Dakota. Studying Elementary Education, Anita juggled classes, work at a local hotel, and a budding social life with a group of new friends. Although she was living away from home, she remained close with her tight-knit family. Anita was the oldest of three siblings, including Anna, and brother Daniel, who were all adopted at a young age.
"For some reason, it always seemed like no matter who she was talking to, she made them feel like the most important person in the world at that time," Anna remembers.
But Anna's time with her older sister was cruelly cut short.
"When I got the call, I was at a friend's house," remembers Anna. "My dad called and said that my brother was going to come and pick me up, and that I wasn't to ask any questions."
Anna said she could see Daniel had been crying, and insisted he tell her what had happened. What she heard was the last thing she could have expected. "It hit me that my sister was gone – like, gone-gone. I was only 15 years old, and I was just struggling to comprehend the magnitude of her loss."
Anita Knutson had been brutally murdered in her bedroom. Her father Gordon, who was worried after not hearing from his daughter, discovered her body after being let in by an apartment manager on June 4th, 2007. The 18-year-old had been stabbed multiple times and the murder weapon, a bloody knife, had been left behind in the sink.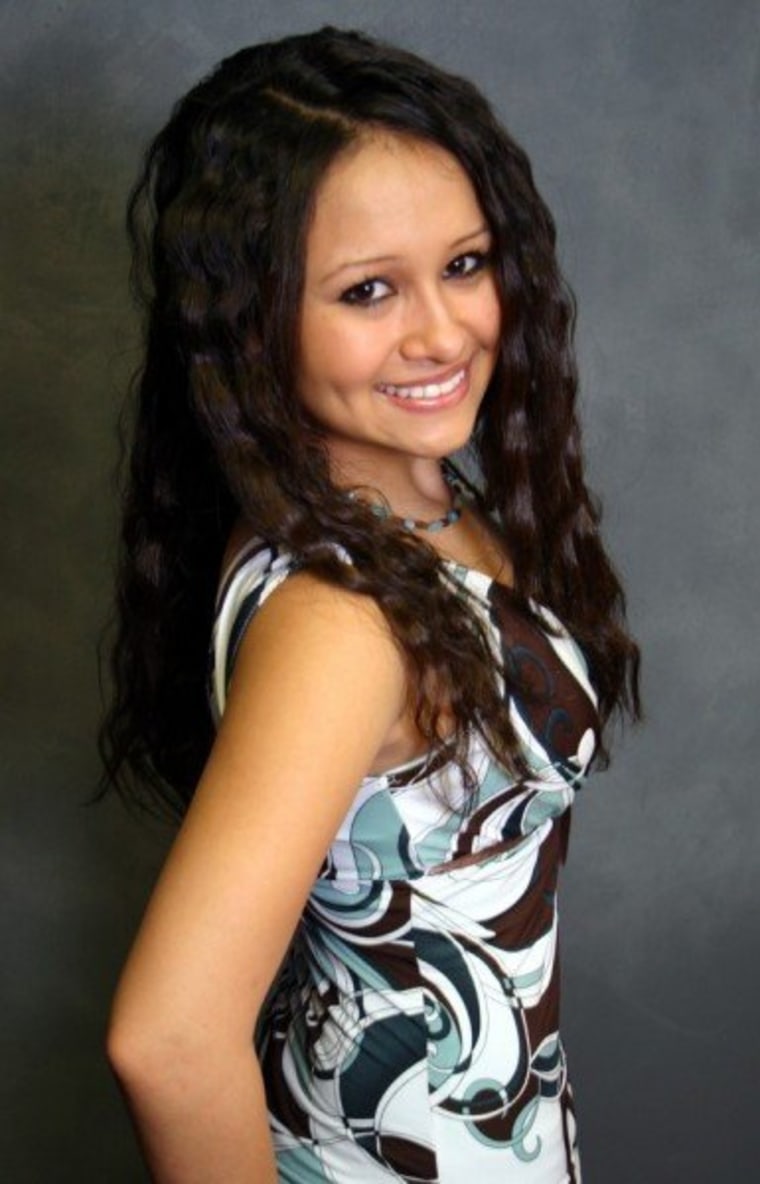 Crime scene analysis revealed that Anita had been killed early Sunday morning, more than a day before her body was found. Her front door had been locked; her car not more than a few yards away. Her roommate was gone for the weekend. Nothing appeared missing from the apartment, but a slashed screen from Anita's bedroom window was found on the ground.
"It's just a tough situation all the way around," Lt. Jason Sundbakken, Minot Police Department investigations, told the Minot Daily News in 2012. "This is one of those cases that hangs over your head. It is frustrating. "
According to Minot Police, more than 40 people were interviewed. Leads were chased and, at first, police had no shortage of possible suspects; the maintenance worker who had done work at the apartment complex that morning, a man seen running in the area by a neighbor, one of Anita's new college friends. As the statements piled up, the evidence did not point to anyone in particular. The trail had gone cold.
That was nearly eight years ago.
"There really hasn't been much of a development in the past few years at all, nothing substantial that is," Anna said.
The murder has been classified as a cold case for several years, but officials said that categorization can actually be beneficial, as it gets the case looked at by investigators from across the country who may be looking at cases for similarities in their jurisdictions that could lead to answers.
"Anything anybody knows about it, even if you don't think it is important, we'll be glad to take the information. It might be a little piece we are missing. Absolutely give us a call," Lt. Sundbakken said. "One phone call might help us."
As Anita's family continues to wait for answers, Anna says they are continually haunted not just by the injustice of Anita's murder, but what else was stolen from them.
"What haunts me most about the death of my sister is that whoever killed her, also took the life of my brother that very day. After she was killed, he was never the same. He committed suicide on April 9, 2013," Anna told Dateline. "I just don't think this person, or monster, knew the pain he would cause our family and friends."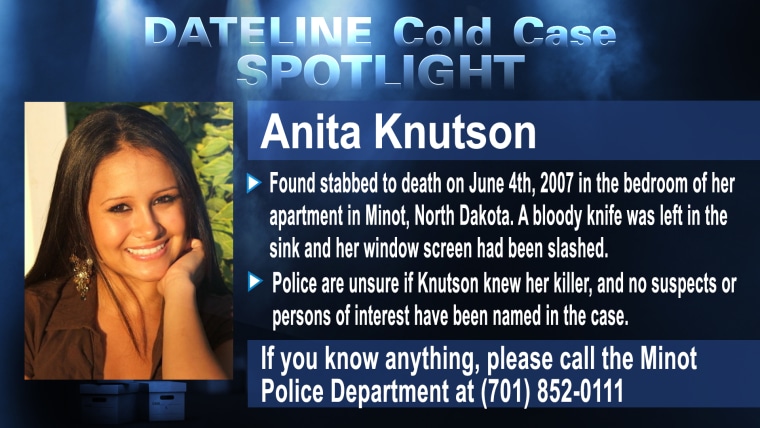 The troubling case of who killed Anita Knutson remains unsolved, for now. Anna says that although she and her family just want this nightmare to end, she is grateful for the time she got to have with her older sister.
"She taught me so much in her short life, and I think her presence is with us always. She and my brother are my guiding light."
If you have any information that can help bring justice for Anita and her family, please call the Minot Police Department at (701) 852-0111.